Itineraries 1day
Hiroshima City Center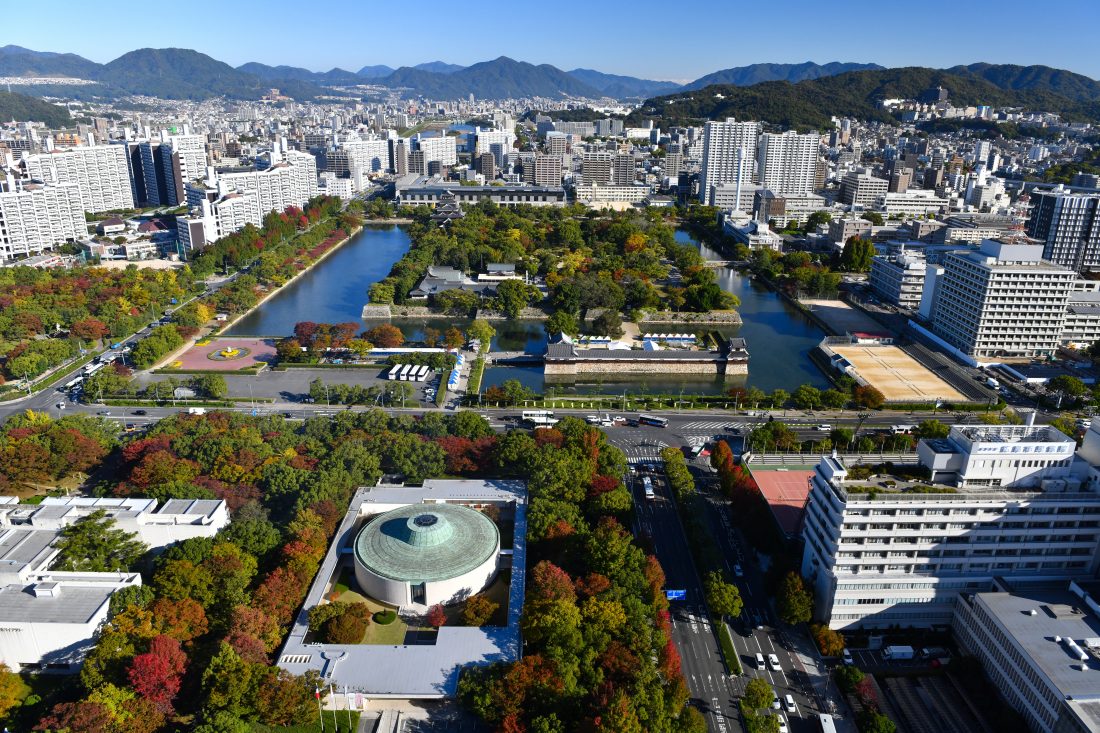 A one-day itinerary focused on the city center itself. See the heart of Hiroshima via the peace park and Atomic Bomb Dome and also enjoy some shopping and local restaurants.
Day 1
Transportation: Genbaku Dome Entrance [Meipuru~pu Bus Green Route, ~11 minutes; Hiroden Streetcar #1, 2, or 6, ~15 minutes]
Transportation: Shukkeien-mae [Hiroden Streetcar #9, ~3 minutes; ~10 minutes on foot]
Transportation: Hiroshima Station [Meipuru~pu Bus Green Route, ~12 minutes; ~15 minutes on foot]
Browse a wide variety of souvenirs from Hiroshima Prefecture before returning to your place of accommodation and calling it a night.
Hiroshima Station (広島駅)
2-37 Matsubaracho, Minami Ward, Hiroshima City, Hiroshima Prefecture, JAPAN
Hiroshima Peace Memorial Park (広島平和記念公園)
1-1 Nakajimacho, Naka Ward, Hiroshima City, Hiroshima Prefecture, JAPAN
Atomic Bomb Dome (原爆ドーム)
1-10 Otemachi, Naka Ward, Hiroshima City, Hiroshima Prefecture, JAPAN
Orizuru Tower (おりづるタワー)
1-2-1 Otemachi, Naka Ward, Hiroshima City, Hiroshima Prefecture, JAPAN
Oyster Ship Kanawa (かき船かなわ)
1 Otemachi, Naka Ward, Hiroshima City, Hiroshima Prefecture, JAPAN
Hondori Shopping Street (本通商店街)
Hondori, Naka Ward, Hiroshima City, Hiroshima Prefecture, JAPAN
Shukkeien (縮景園)
2-11 Kaminobori-cho, Naka Ward, Hiroshima City, Hiroshima Prefecture, JAPAN
Hiroshima Prefectural Art Museum (広島県立美術館)
2-22 Kaminobori-cho, Naka Ward, Hiroshima City, Hiroshima Prefecture, JAPAN
OKOSTA Okonomiyaki Cooking Studio (オコスタ お好み焼き体験スタジオ)
1-2 Matsubara-cho, Minami Ward, Hiroshima City, Hiroshima Prefecture, JAPAN
ekie (エキエ)
1-2 Matsubara-cho, Minami Ward, Hiroshima City, Hiroshima Prefecture, JAPAN