Itineraries 1day
Blast to the Past in Onomichi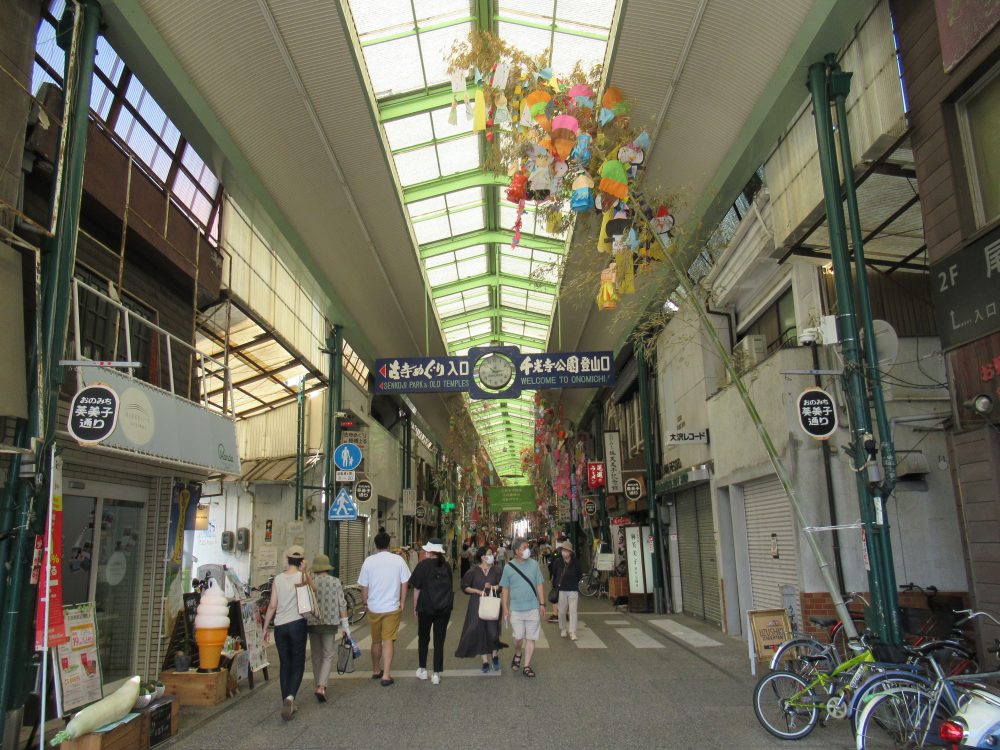 Experience the splendor of Onomichi's traditional culture, from things dating back just a century ago to places that have stood for over a millennium! Along the way, sample food from long-standing and recent-but-popular establishments, constantly switching between Onomichi Hondori and some of the temples on the Onomichi Temple Walk. Ease into the life of a local here by enjoying a slow day of walking, eating, shopping, and staring at the Seto Inland Sea.
Day 1
Transportation: Onomichi Station [JR Sanyo Line, ~75 minutes]
Eat your pudding while walking down Onomichi Hondori.
Transportation: Senkoji Park [Senkoji Ropeway, ~3 minutes] and descend on foot
Take your souvenirs back to your hotel in Onomichi or walk back to Onomichi Station to proceed to your next destination.
Hiroshima Station (広島駅)
2-37 Matsubaracho, Minami Ward, Hiroshima City, Hiroshima Prefecture, JAPAN
Koro Bakery (パン屋航路)
1-3-31 Tsuchido, Onomichi, Hiroshima Prefecture, JAPAN
Jikoji (持光寺)
9-2 Nishitsuchido-cho, Onomichi, Hiroshima Prefecture, JAPAN
Oyatsu-to-Yamaneko (おやつとやまねこ)
3-1 Higashigosho-cho, Onomichi, Hiroshima Prefecture, JAPAN
Keima Kamaboko Store (桂馬蒲鉾商店)
1-9-3 Tsuchido, Onomichi, Hiroshima Prefecture, JAPAN
Miyachi (めん処みやち)
1-6-22 Tsuchido, Onomichi, Hiroshima Prefecture, JAPAN
Onomichi Hanpu (尾道帆布)
2-1-16 Tsuchido, Onomichi, Hiroshima Prefecture, JAPAN
Senkoji (千光寺)
15-1 Higashitsuchido-cho, Onomichi, Hiroshima Prefecture, JAPAN
Cat Alley (猫の細道)
19-26, Higashitsuchido-cho, Onomichi, Hiroshima Prefecture, JAPAN
Ushitora Shrine (艮神社)
1-3-5 Nagae, Onomichi, Hiroshima Prefecture, JAPAN
Nagae Pork Bun Shop (豚饅の店 長江)
1-22 Juyokka Motomachi, Onomichi, Hiroshima Prefecture, JAPAN
Onomichi Roman Coffee (尾道浪漫珈琲)
4-1, Toyohi-motomachi, Onomichi, Hiroshima Prefecture, JAPAN
Onomichi Eemonya (尾道ええもんや)
Onomichi Hondori Branch: 4-2, Juyokka Motomachi, Onomichi, Hiroshima Prefecture, JAPAN