100 STORIES
SOUVENIR SEARCHING — The Top 10 Places for Hiroshima T-Shirts, Knick-Knacks, and More
 One of my vivid memories of Hawaii is souvenir store after souvenir store, often side-by-side, selling thousands of T-shirts of all kinds of designs. Japan doesn't do souvenirs in the same way at all. If you were hoping to find a "My Parents Went To Hiroshima And All I Got Was This T-shirt" T-shirt, well, not only do they not exist, but Japanese people don't really get the humor of it. Ah well.
So what to buy and where to buy it? For Japanese people it's simple. Inside Hiroshima station (and every major or tourist destination station) you'll find a line of people buying various cookies and snacks in boxes marked with locations around town and area. They buy them just before getting on the bullet train for home. Simple and easy – but gone in an instant after you're back home and soon forgotten. Meanwhile, nearly every tourist guide I looked at follows the traditional line (likely influenced by the sellers themselves) – special ceramics Hiroshima is known for (expensive and hard to pack in a suitcase), or perishable goods Hiroshima is known for like lemons and okonomiyaki sauce. But I've been a tourist. You're most likely looking for those T-shirts. Or refrigerator magnets. Or little knick-knacks for your shelf or to pass out when you get back. Something that actually says "Hiroshima" on it, or at least Japan, that can become a lifelong treasure and memory, no matter how kitschy.
            So I did my best to call on years of memories of where I've seen such trinkets and treasures, did a little exploring as well, and here is my top ten list of places to buy simple keepsake souvenirs.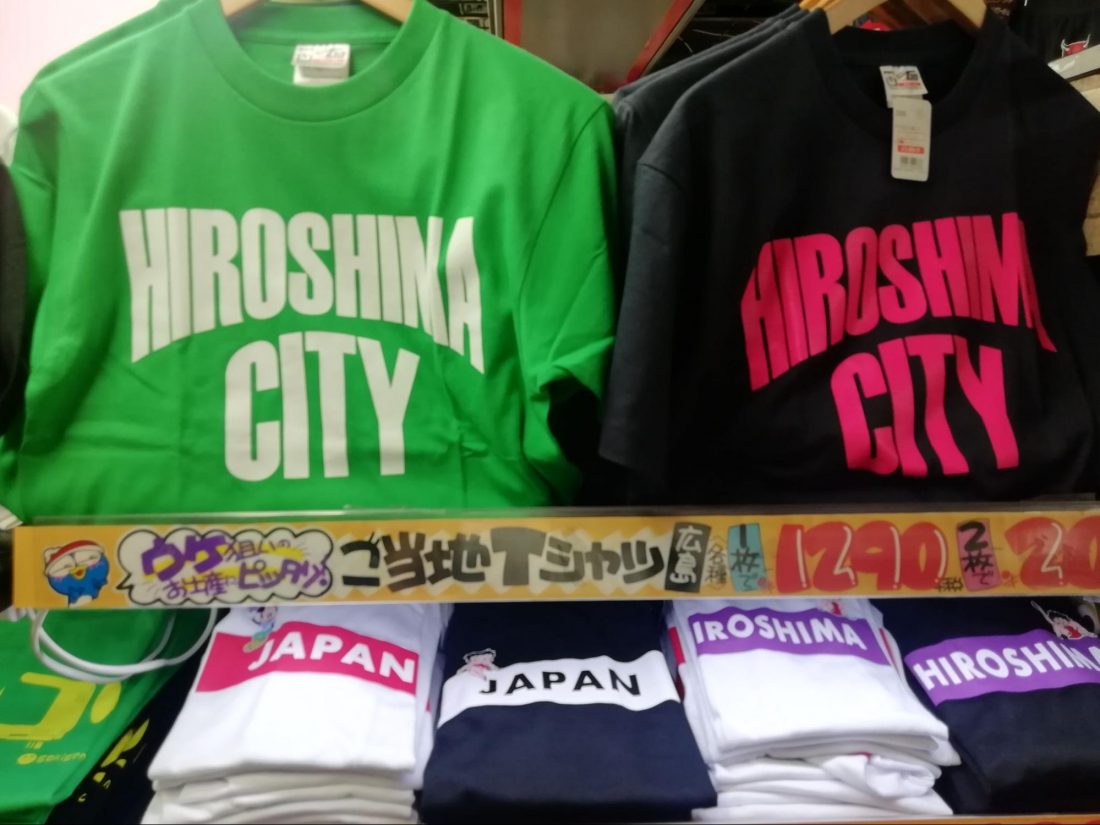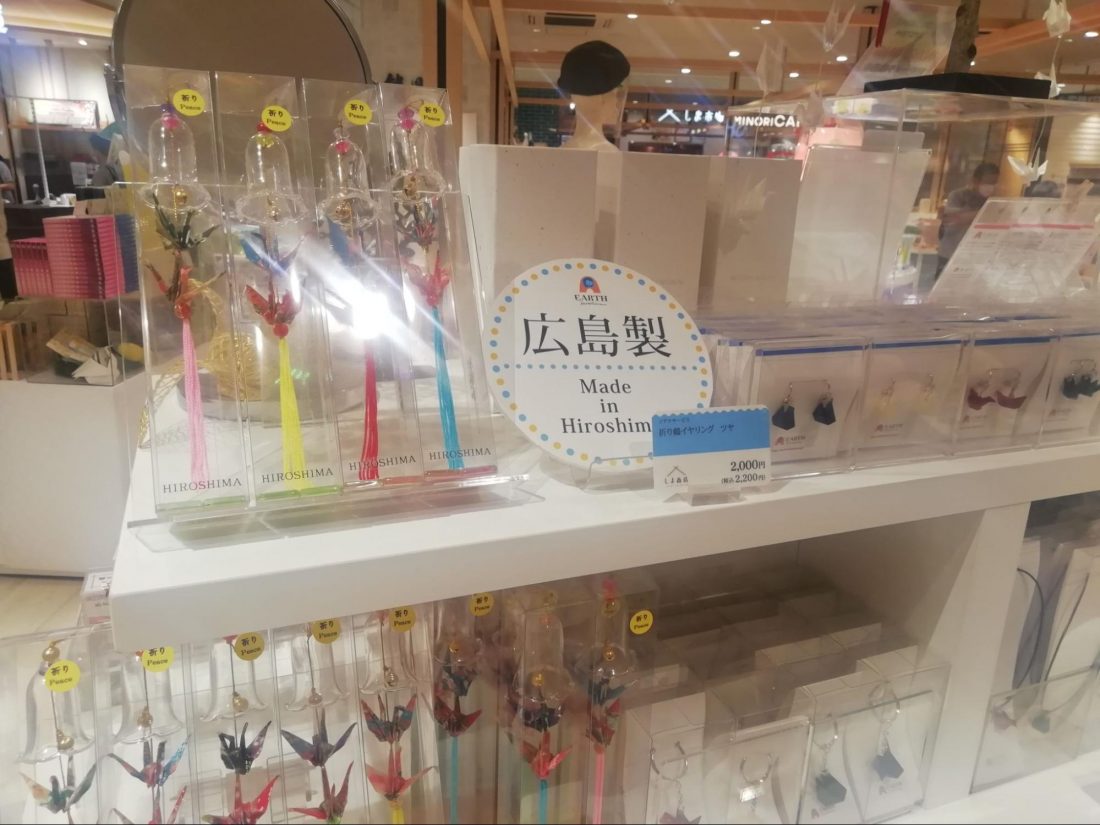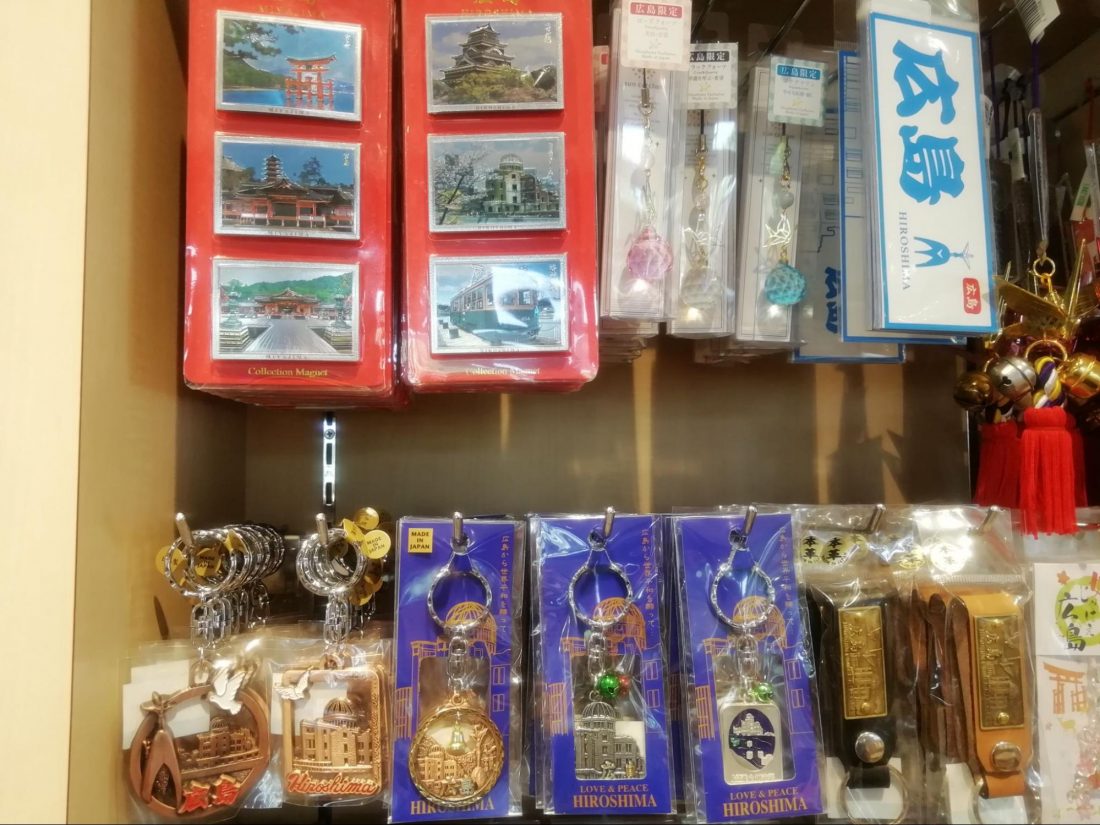 1. MIYAJIMA SHOPPING STREETS
  This one is a little too obvious in its way, but it's also literally the only place in the entire Hiroshima area that is devoted to the selling of knick-knack style souvenirs. So after you've done your sightseeing you might be advised to pull out that list of family and friends you promised to bring something back to, or look for your own treasures of course, before getting back on the ferry. Here on the island you can find the simple things like postcards and keychains. You can find magnets, too, with a little more searching. You can find very cute stuffed animal deer and even stuffed and smiling momiji-manju (Hiroshima's famous maple-leaf-shaped snack cake) plush toys. T-shirts are a much harder find, sad to say. There are some, but don't be expecting rack-after-rack.  Probably the best items to get while here are various takes on the great red Torii (gate) that Miyajima is famous for. You can find some free standing imitations of it for a shelf or mantel back home from as small as about an inch (2.5 cm) high to as big as nearly a foot (30 cm). You'll also find the Torii image on dishes and wall plaques and cotton-stitched wall hangings and more.
Pro tip – Coming from the ferry port and walking along the shoreline you come to the Torii. The main shopping street for souvenirs follows that exact same course but running parallel inland behind a row of buildings. Admitting that this is most likely just personal bias, I suggest that you make the turn up the hill toward the cable car station. There are a small handful of souvenir shops up this street too, just before the climb as the road starts to trend up. Personally, most items I have bought on the island I have bought in these stores. Granted the majority of the merchandise is the same in pretty much every store along both strips (I am quite certain they all use the same suppliers), but for some reason I always feel like I can find something just a little bit more unique in these stores. I hope it works for you, too.
2. SHIMA SHOW TEN, INSIDE EKIE DEPARTMENT STORE, HIROSHIMA STATION
Directly across from the ticket gates and ticket vending machines is Ekie Department Store, the in-station shopping area. Much of it being new I went there searching for souvenirs, and was more than pleasantly surprised. Shima Show Ten is a little difficult to find, because of the department stores open floor plan, but persevere to discover some nice things, especially featuring the iconic origami paper cranes. There has been a definite upgrade in the quality and uniqueness of the souvenir designs, lessening the kitschy factor, though perhaps a little bit of the "fun", too. Then again, the favorite gift item I found was definitely "fun".
            The paper cranes seem to have become the major souvenir item away from Miyajima and the Torii, both in design and recycled form. I was quite surprised and pleased to find items that were made from recycled paper cranes that had previously been on display at the Children's Monument and such in the Peace Park. As they get new cranes consistently, eventually some donations are cycle out. But now some are recycled into beautiful scarves, notebooks, and a variety of other goods. This is a very cool and unique gift idea. You'll also simply find the paper crane sketch makes an elegant gift design. There were some elegant earrings and necklaces made with paper crane shapes that were quite lovely. The paper crane wind chimes were also especially nice.
            There are also some colorful kendama (ball-and-cup toys) that are a famous Japanese item reportedly first produced here in Hiroshima. There are a collection of the famous Hiroshima makeup brushes. Plates and items with maple leaves and other Hiroshima designs. Postcards and such things too. Not much for T-shirts and hats, but if you like "lovely" items for yourself or friends back home, this is the place to stock up.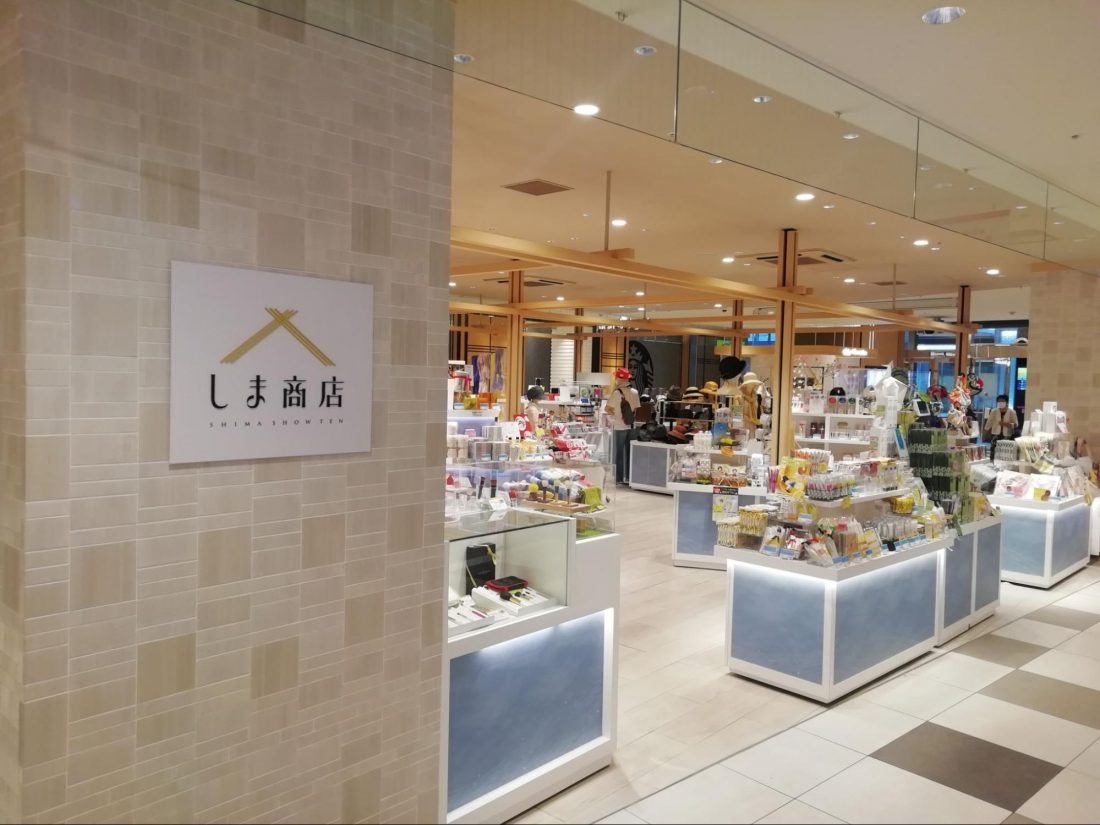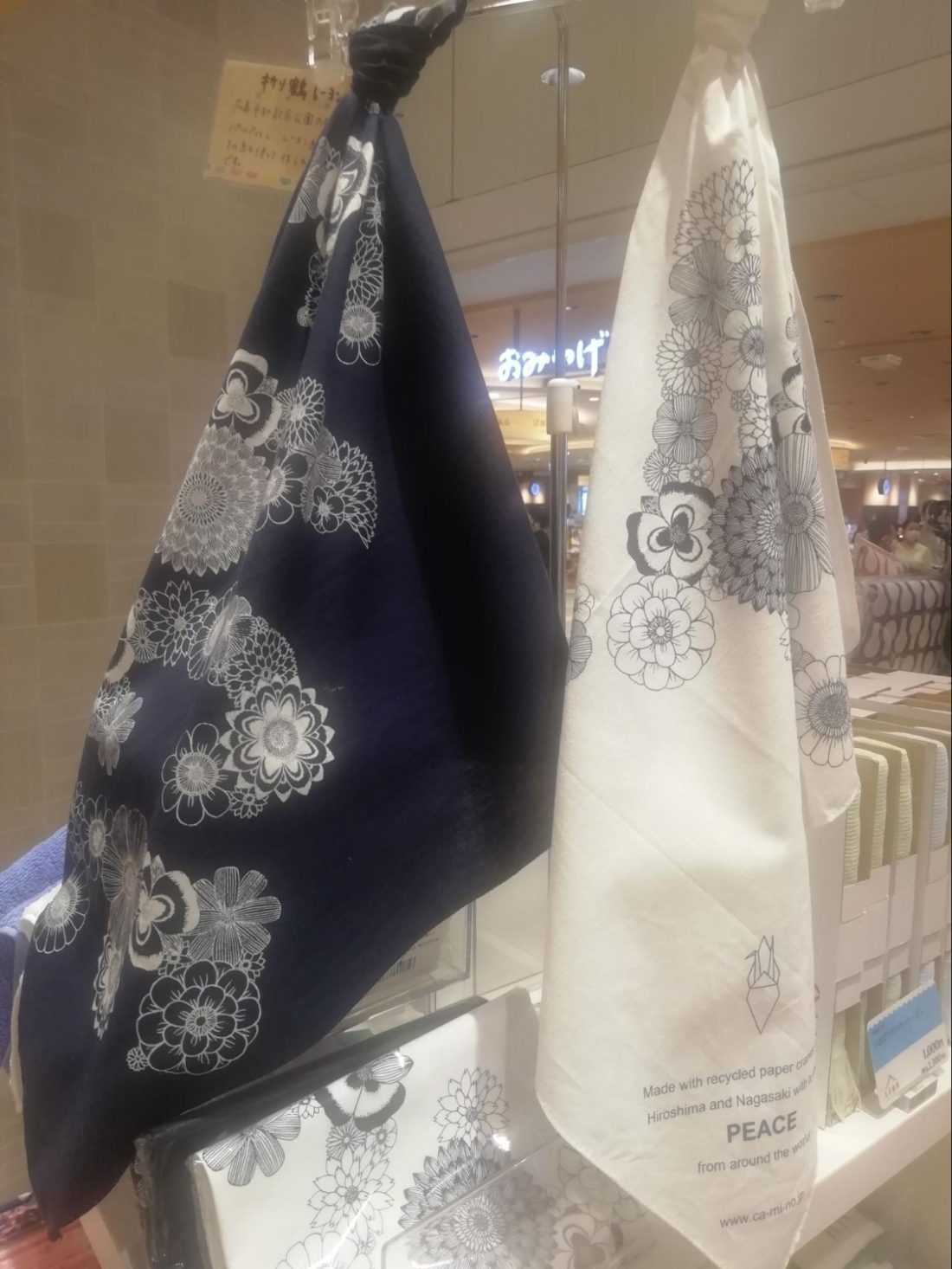 MOMENT OF JOY
This was the first place I saw the scarves made from recycled origami cranes that once hung at the Peace Memorial Park, which I find beautiful on several levels. But it was the more "fun" compressed oyster, momiji-manju (maple leaf cake), lemon and dove and towels that made me think "cool" and also laugh. Compressed into those small shapes, they expand after getting wet, and then are forever a hand towel that says Hiroshima on it. I made mental notes for Christmas shopping, even though I entered the store in the late spring. So I would say seeing these new items (for me) made me feel joyful.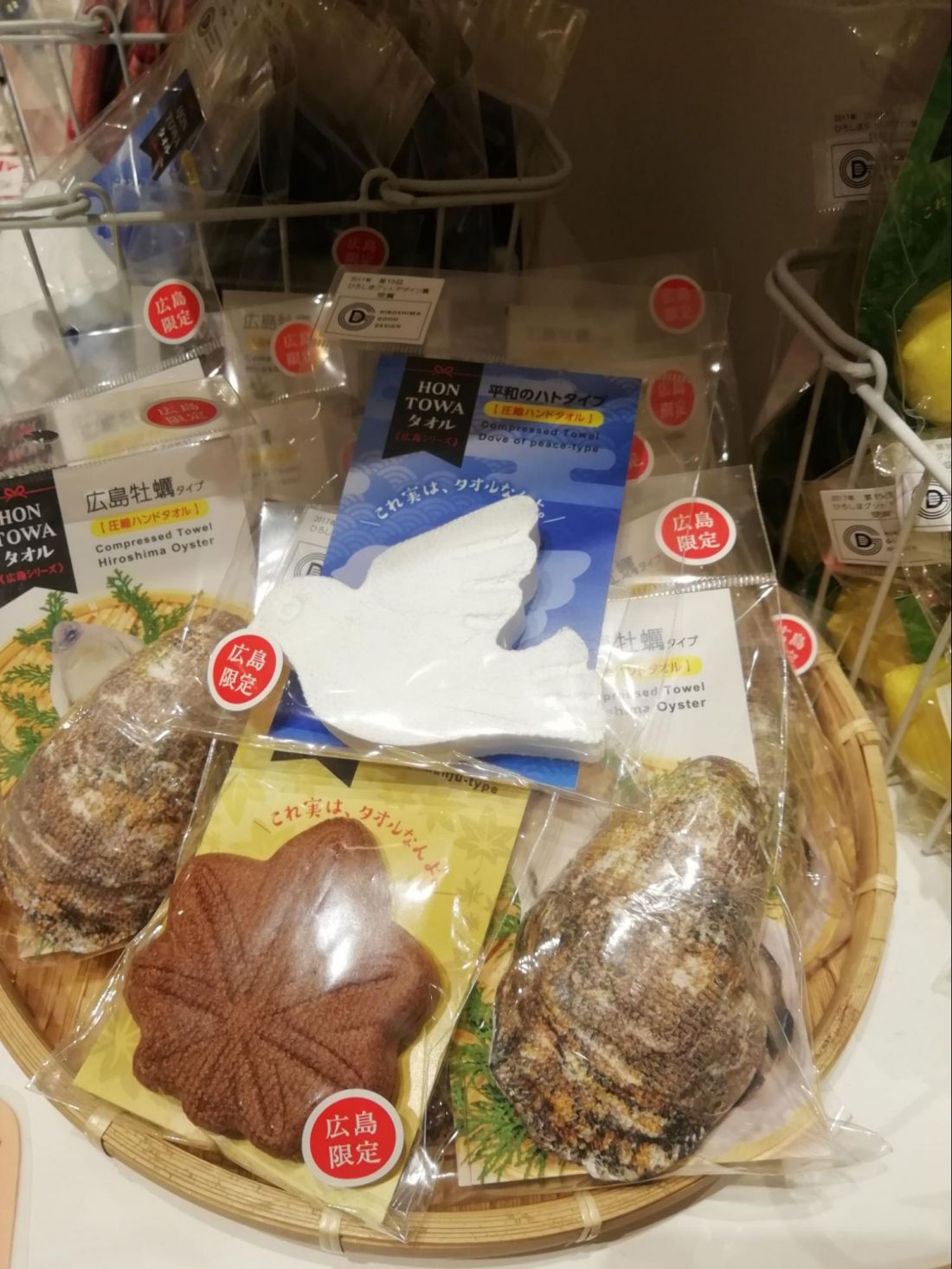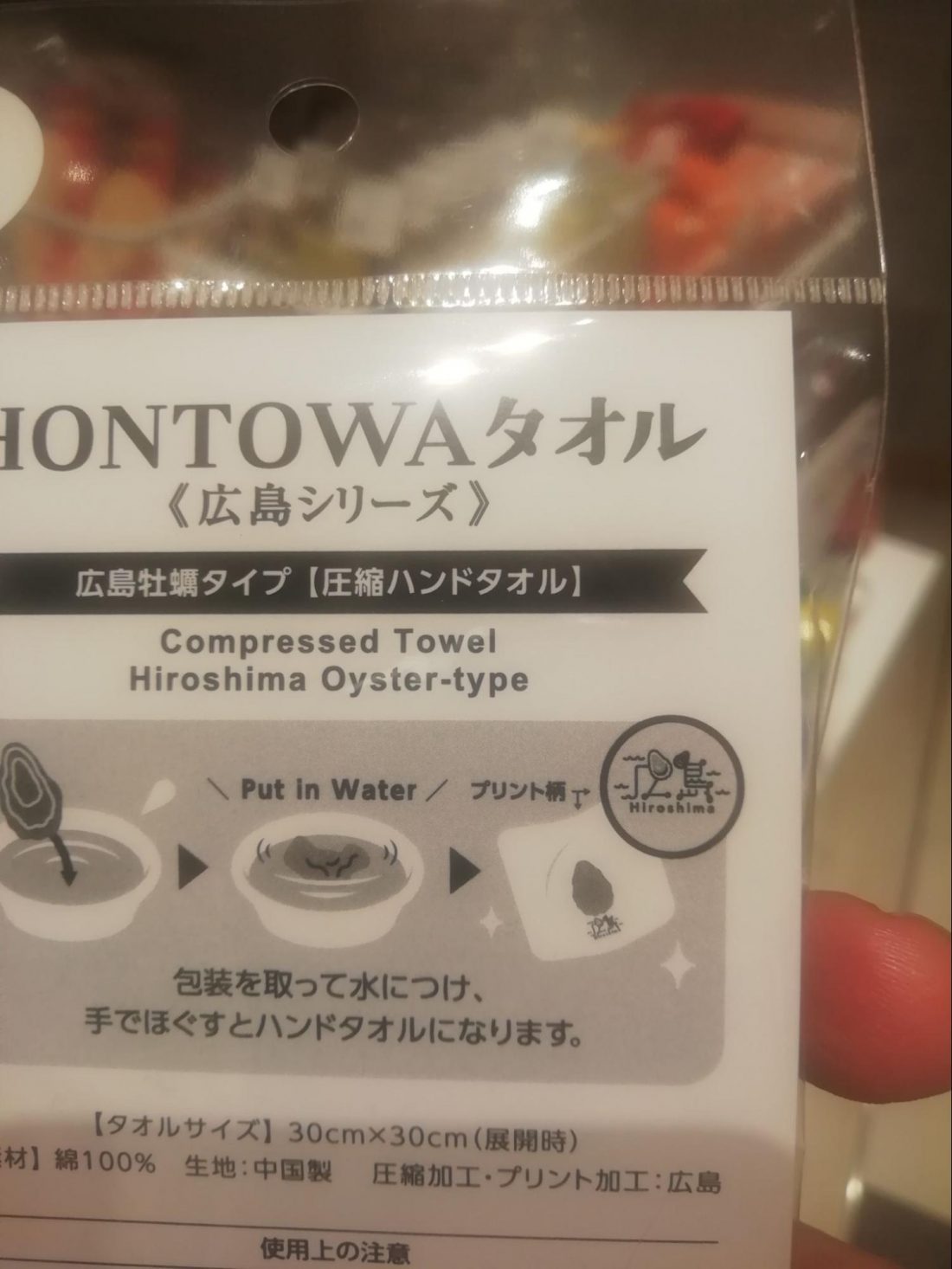 3. DON QUIXOTE – DOWNTOWN HIROSHIMA
   Let's be clear. This is not a souvenir store. It doesn't even truly have a souvenir section, let alone floor. It's an all-purpose discount variety store with everything from food to fans to fun stuff of all kinds. It's the kind of place you can spend hours browsing through and still not feel like you have a handle on all that they sell. It's also loud and busy and sometimes feels a bit like a maze as you try to maneuver through different areas to find what you want.
            That said, remember those T-shirts that say Hiroshima we've been wanting? Got em! It takes a bit of hunting to find them, and there is not a huge selection overall. But there are T-shirts and they say Hiroshima, among other things. So it's a must-stop for the souvenir shopper. You can get "Hiroshima City" in English, or I (heart) Hiroshima, with Hiroshima written in Kanji. You can also get I (heart) okonomiyaki, Hiroshima's most famous food dish. Subject to change as the store often moves things around, start your search for these on the fourth floor. Generally they are mixed in with the men's clothing items, somewhere, though there are children-sized T-shirts as well.
            A bit of caution about the "among other things" mentioned above. They sell a lot of T-shirts with various Japanese expressions on them as well, next to the Hiroshima shirts. Many of those, are, um, a bit more on the "novelty" side. To be clearer, I mean the adult novelty side. Okay, to be frank, some are outright "naughty". If you don't know Japanese language you might not realize it, but a few have graphics that can fill in the blanks. It might not be the best place to shop when small children are with you. But if you have some friends back home with a sense of humor, or if you want to be a bit puckish and buy one of the saucier ones without telling people back home what it really says (you're on your own for translations), there are some fun T-shirts to be had, in addition to the Hiroshima ones.
            There are other fun things to be had in the store that can easily count as souvenirs as well. Want some garishly colorful socks with famous Japanese cartoon/anime characters? They have whole racks full. Want some crazy shirts or bags that actually feature the mascots of various Japanese snacks? How about some boxer shorts with tako-yaki (fried octopus balls)? Sure, who wouldn't? Want some more collectible style goods of some of the cooler anime, especially Kimetsu no Yaiba (Demon Slayer)? How about the trading/battle card games like Yu-gi-oh? Lots of those to be found here too (probably third floor). All-in-all, though a bit less traditional, this is a great place to wander around in if you want some cool and less formal souvenirs.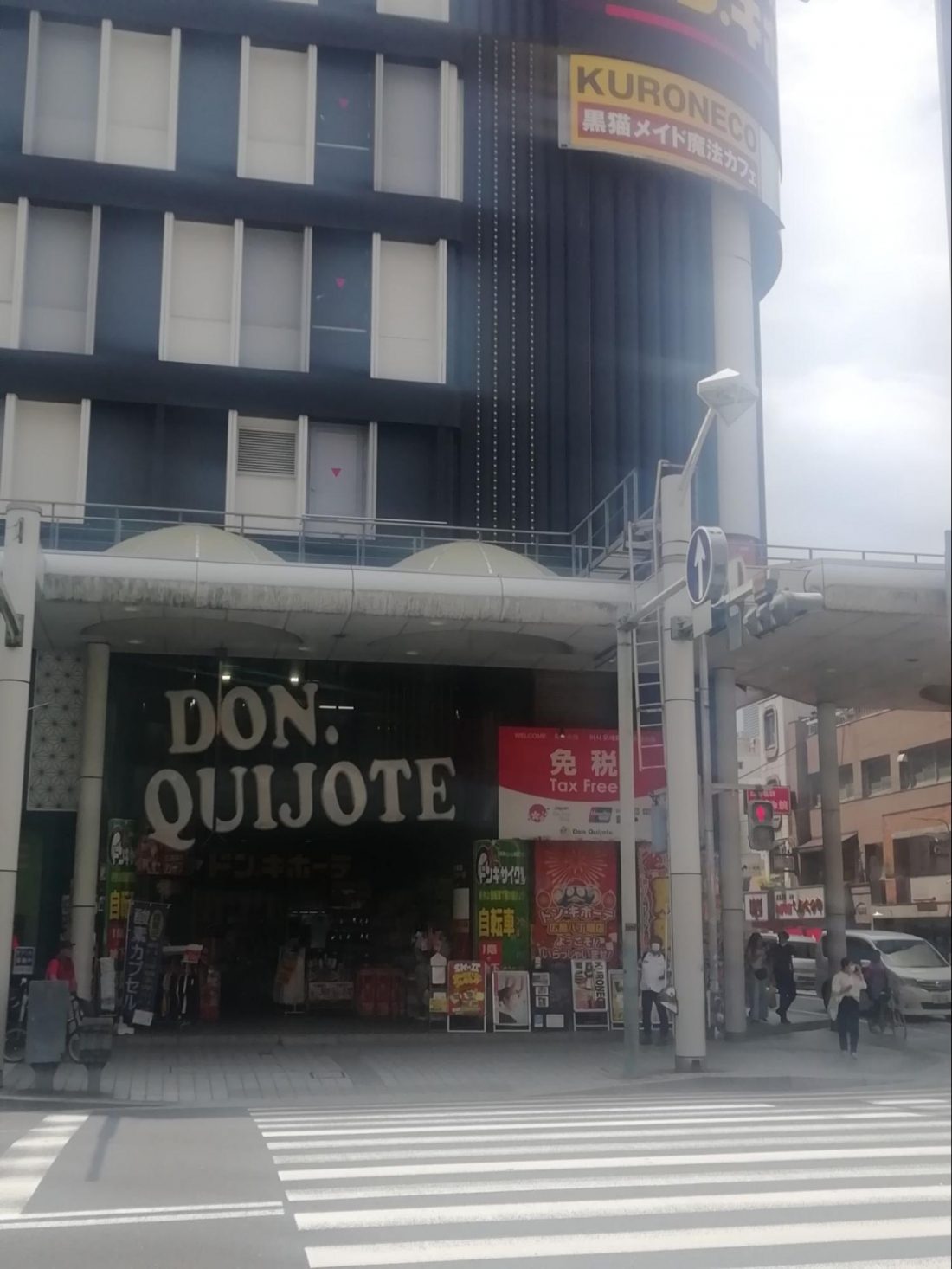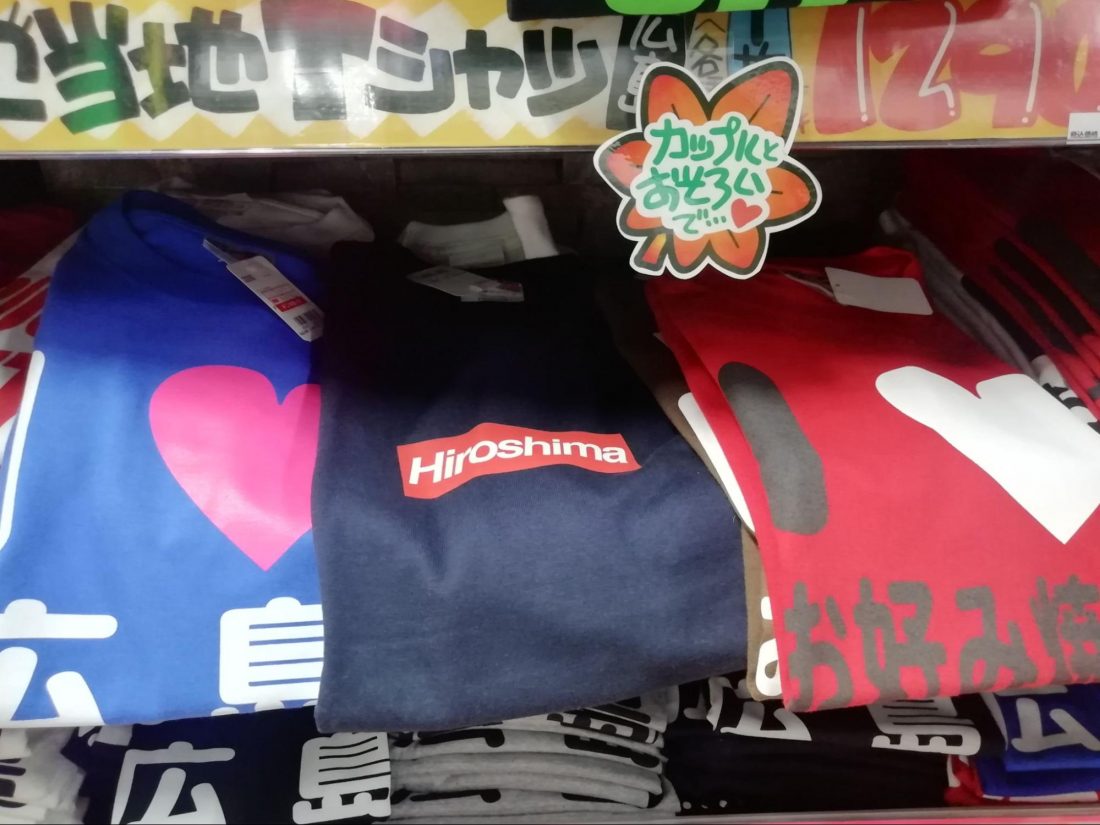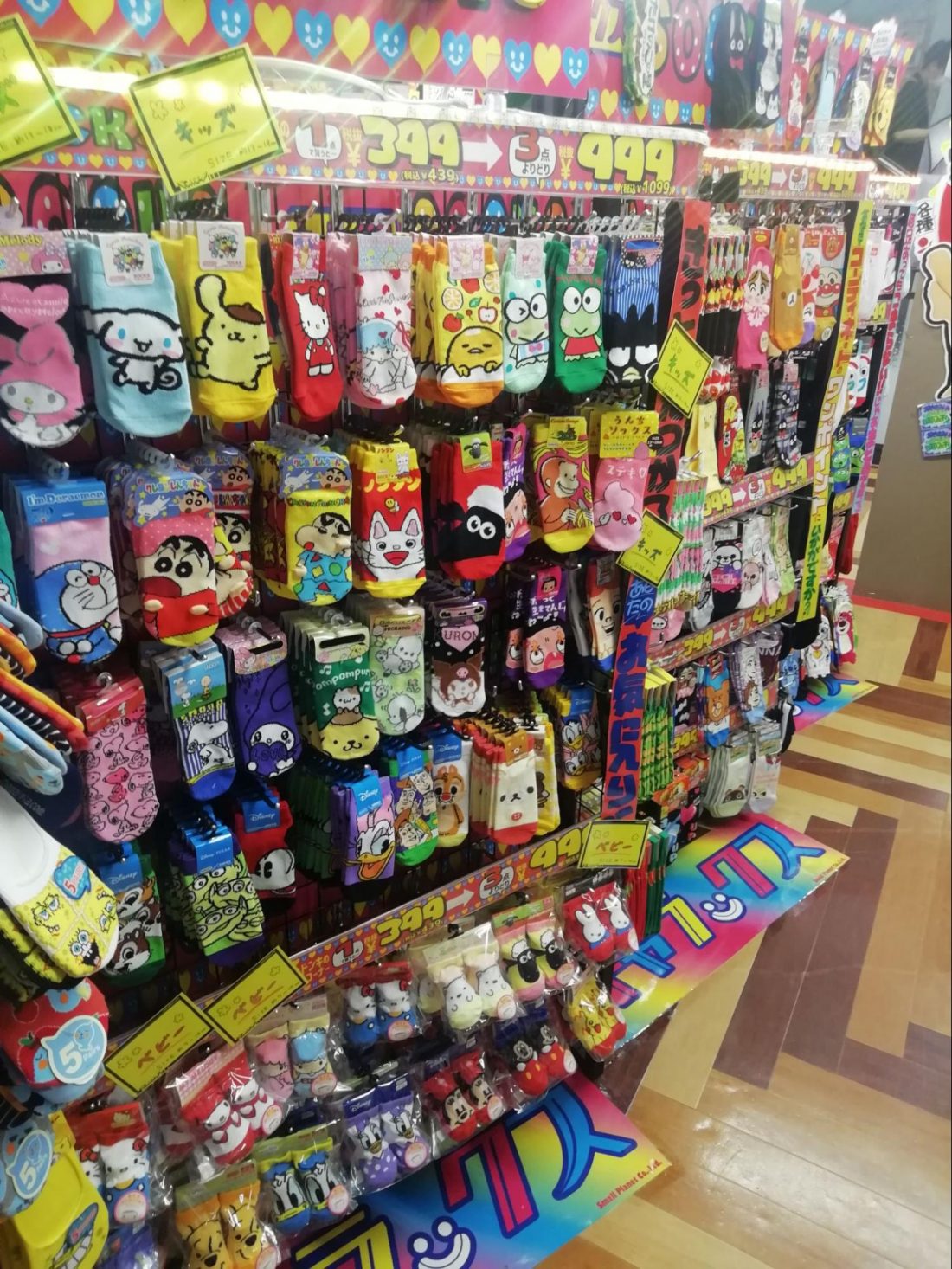 4. HIROSHIMA REST HOUSE GIFT SHOP (ACROSS FROM THE CHILDREN'S MONUMENT)
This little gift shop is so small it was meant to be lower on the list. However after one larger store disappointed, and after seeing a few T-shirts I had seen nowhere else in Hiroshima I ended up ranking this shop pretty high. Some of the items here are found elsewhere in larger quantities and selections. As I mentioned with Hiroshima, the same suppliers are often used. So you'll find the makeup brushes, and various paper crane items. I did think I only saw the recycled crane notebook here, but I can't swear that's true. The small selection of dome and Peace Park T-shirts, though, I am certain are not found in any other store (though perhaps inside the museum, see below).
            Also, below I'll lament the impossibility of foot traffic at the gift shops of the museum and castle, so I have to give kudos to this rest house and tourist information center for filling its lobby with great souvenirs in such a prime and easily accessible location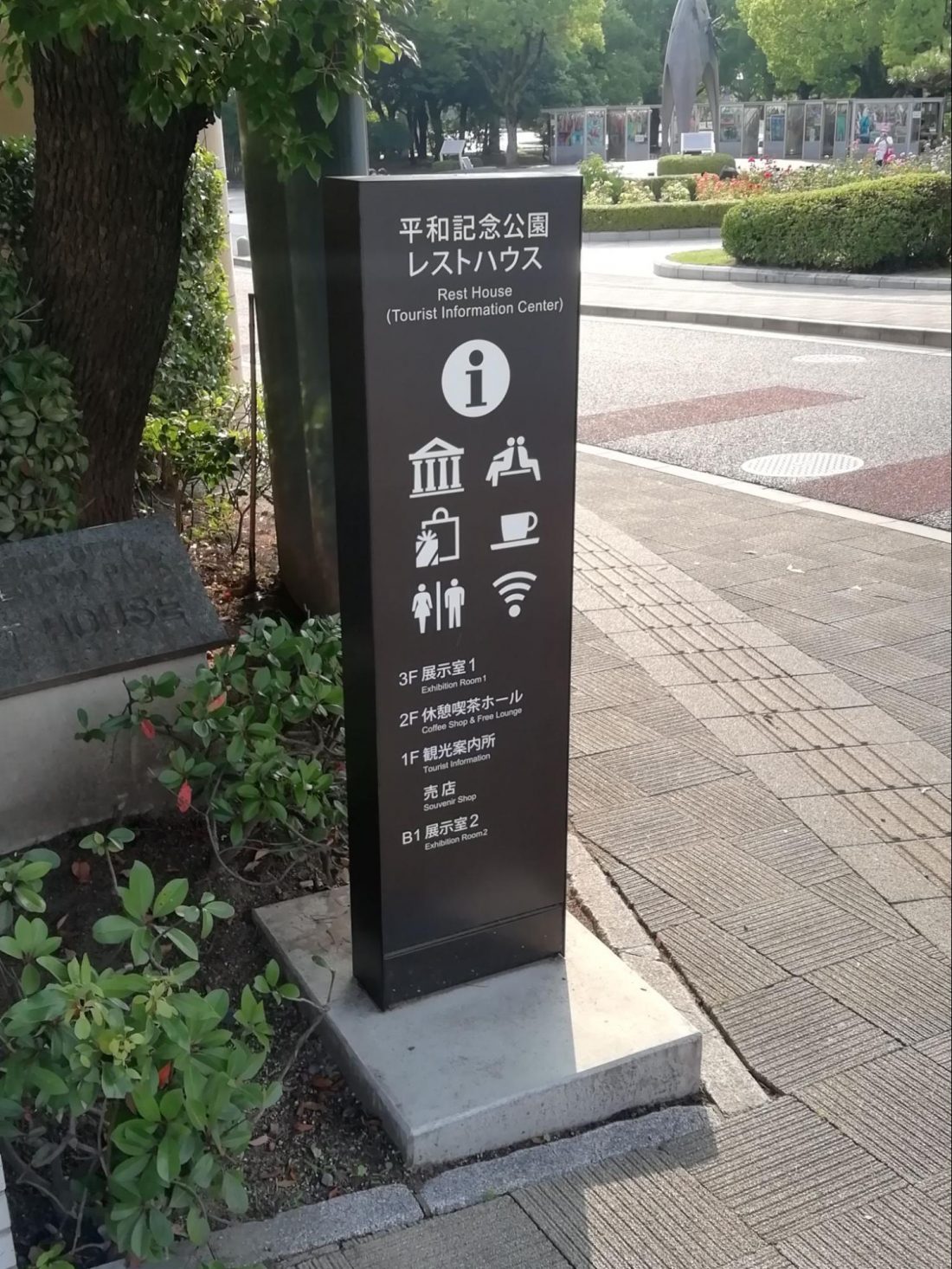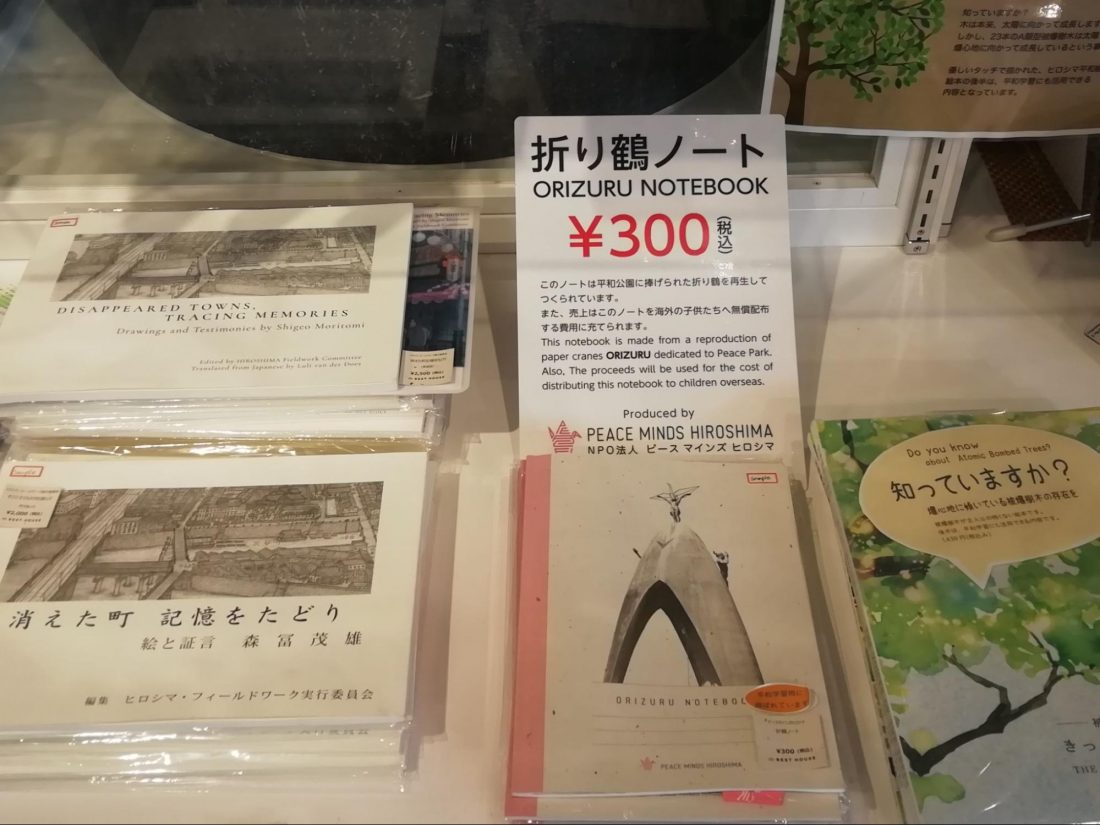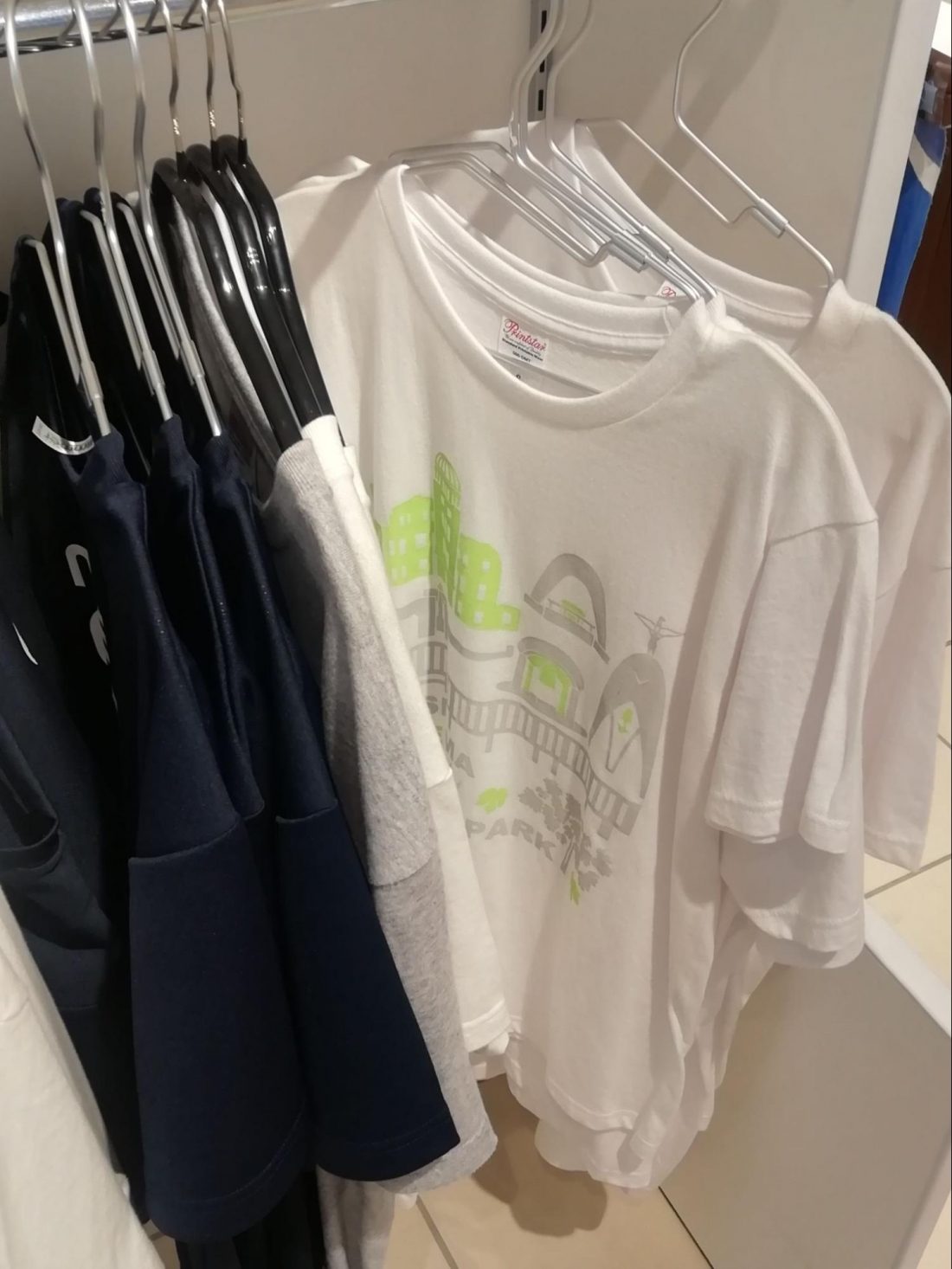 5. SOUVENIR SELECT – HITO TO TOKI, ORIZURU TOWER FIRST FLOOR
     Boasting over 1,000 items on its website, this is meant to be the champion souvenir store in Hiroshima. It is far and away the largest collection of souvenir items outside of Miyajima, and a store that was greatly missing in Hiroshima until it opened. Visible from the Dome it's also the ideal location. The problem is it caters to the Japanese sense of souvenir discussed above – food items, food items, food items. I give a rough estimate that 750 of the 1,000 items are food related. Some are refrigerator chilled. Some are snacks. Some are meal preparations. And some are alcohol. But what they are not is the knick-knacks and lifelong treasures we are pursuing.
            Of T-shirts, there are exactly two designs, a No Nukes 8.6, anti-nuclear weapon protest shirt, and a full kanji only design that was less appealing than those at Don Quixote above. There was one nicely design ball cap that was probably the best item in the store. There were also some of the recycled crane scarves, and paper crane designed bags and earrings and such (same suppliers), but you can find those and more at the station store. If you want to find food items, though, more than just cookies and such, this is the place for that.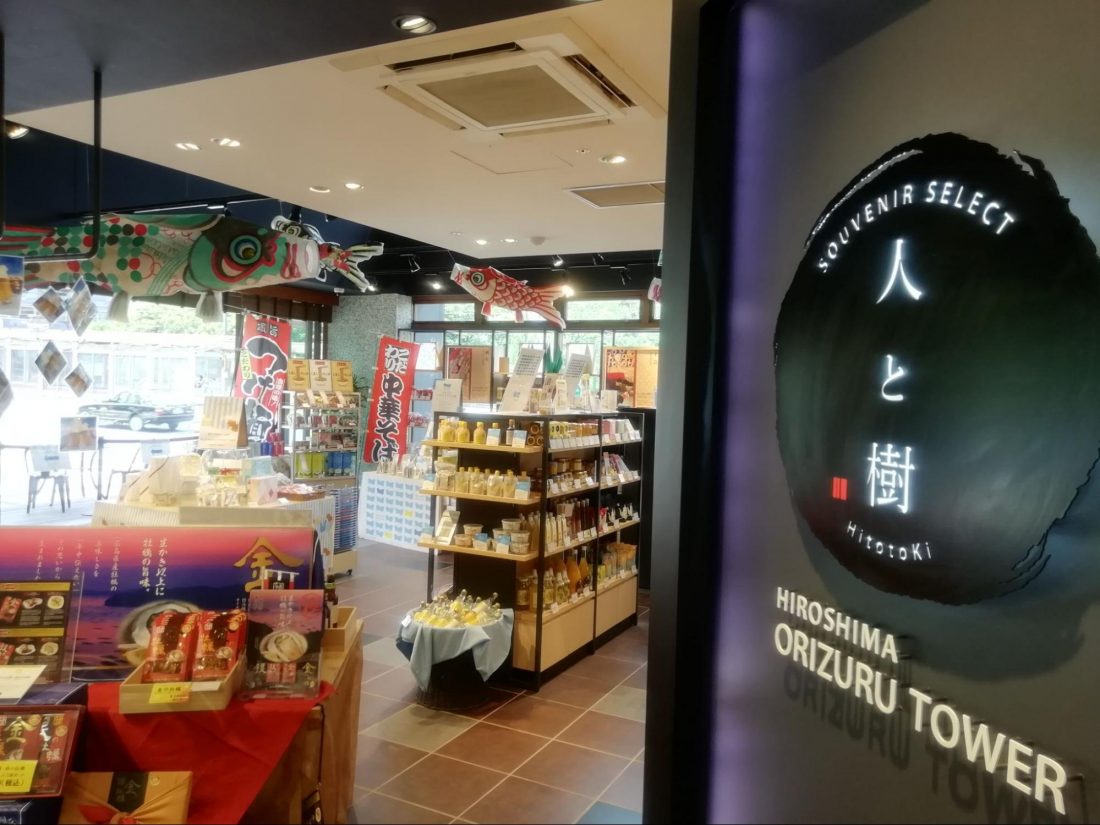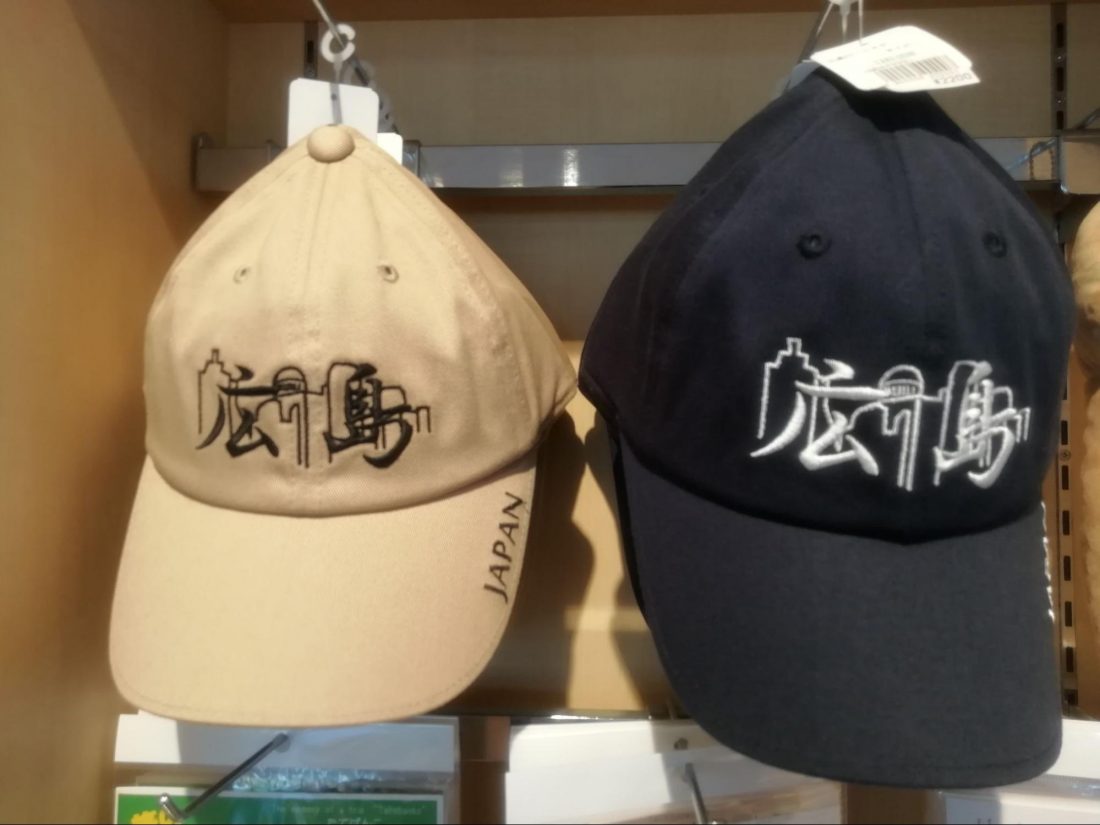 6. HIROSHIMA PEACE MEMORIAL MUSEUM GIFT SHOP
  The museum, while a must stop while in Hiroshima, is not really ideal for putting someone in a shopping frame of mind. Further, the gift shop is deep inside the museum itself, so you can only get to it by buying a ticket and going through the exhibits. These are, of course, major drawbacks to souvenir shopping. That said, this gift shop is still fairly high on the list because you will find things here that are not sold anywhere else in Hiroshima. It's a small selection, but that uniqueness factor makes a large difference.
            In fact, my own personal favorite Hiroshima T-shirt, which is technically also the only Hiroshima T-shirt I own, being a resident, is a very cool design (to me at least) that I found in the museum gift shop. If they don't still sell this exact design, you'll at least find others that you can't elsewhere. So, if the museum hasn't lowered your spirits too much, be sure to do some shopping here.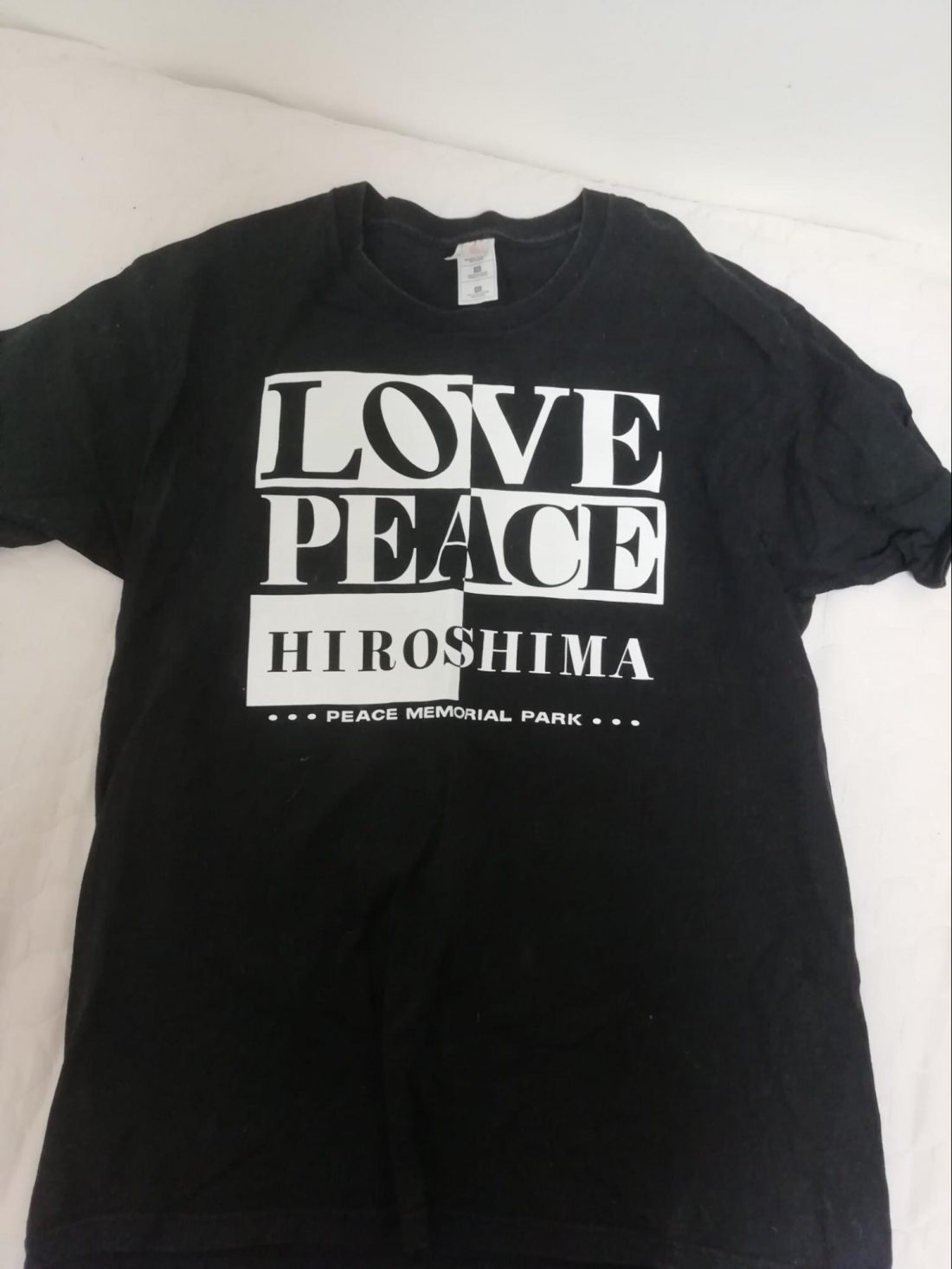 7. HIROSHIMA CASTLE GIFT SHOP
  This is another shop (counter, really) that has unique items you can only find here, making it a good stop, but you can only get to it by buying a ticket to get inside and it's a very small selection preventing it from ranking higher. I really don't know why Peace Park and Hiroshima Castle don't have stores on the outside so that they'd get more visitors and sales, but so it is. Here in the castle shop, naturally, virtually every item has an image of the castle on it, especially keychains, cell phone straps and magnets. Also, there are some very cool folded paper castle replicas I can recommend.
8. TAKUMI, SUN MALL 5TH FLOOR
This is a secret gem here in Hiroshima. Honestly, a quick polling found that most residents, Japanese and foreign, are not aware of this little shop tucked in right by the escalators on the fifth floor of the little Sun Mall shopping center a short walk from the Peace Memorial Park. However, I've been shopping here for nearly the full 20+ years that I have lived in Hiroshima, so it's quite long-standing and must do well enough. It's probably my favorite store to browse of all those on this list. The only reason I don't rank it higher is that it is a Japanese goods souvenir store, rather than a Hiroshima goods store. There are a few items that are specific to Hiroshima, but honestly just a few. In terms of goods to help you remember Japan, though, I'd leave room in your suitcase because there is a lot you can find here.
            Favorites include: great selections of stylized chopsticks of Japanese design; many cool wall hangings of various sizes; a vast number of knick-knacks to set on a shelf or mantel, including beautifully designed Japanese folding fans, and a large number of figurines; a few replica Japanese samurai swords of various sizes for display, not use; a few T-shirts of cool design; and a large selection of post cards (mostly Miyajima), key chains and cell phone straps. For what seems like a small store it's quite packed with goods and I've sent home many a Christmas present from here over the years. I highly recommend it.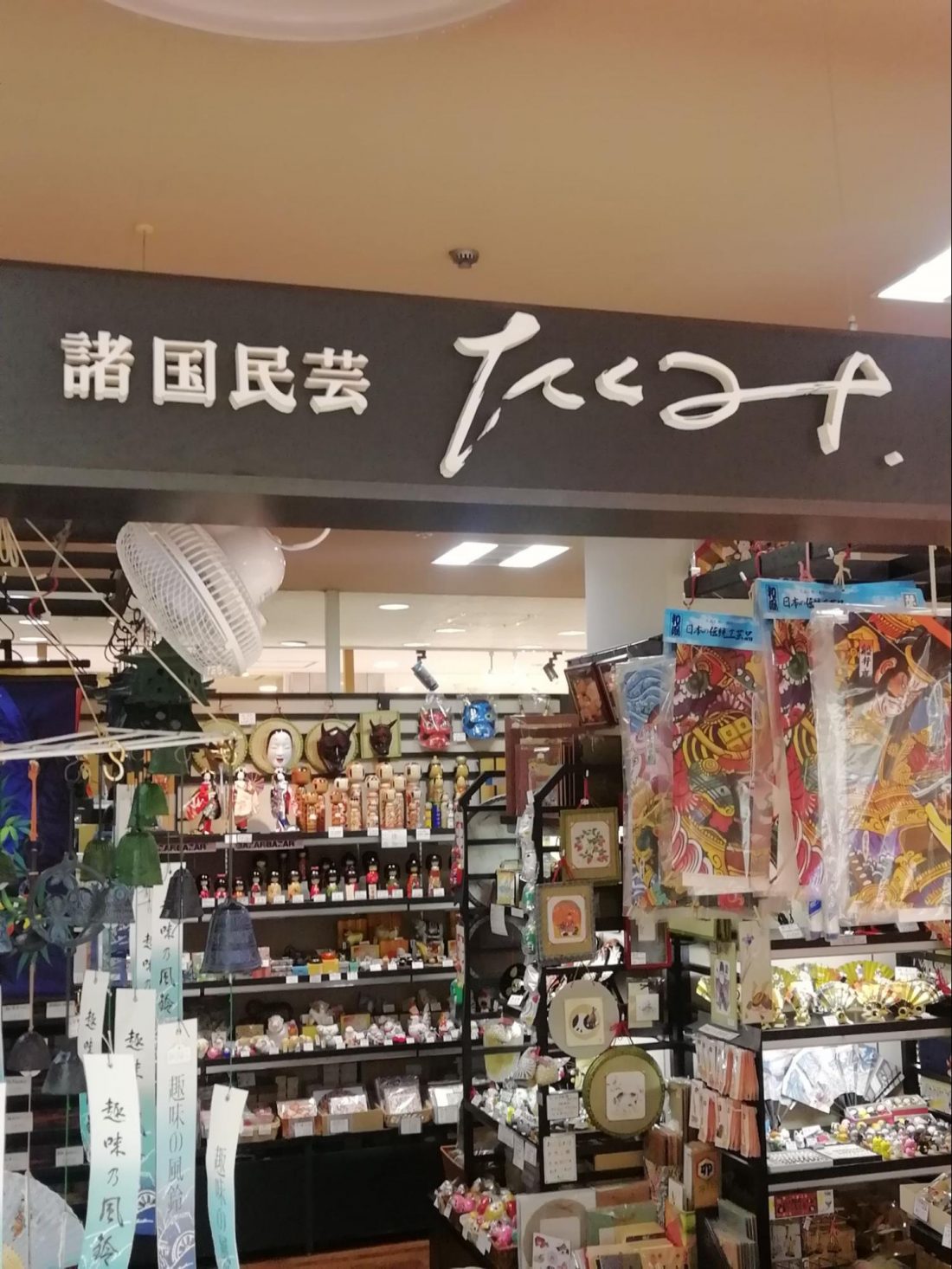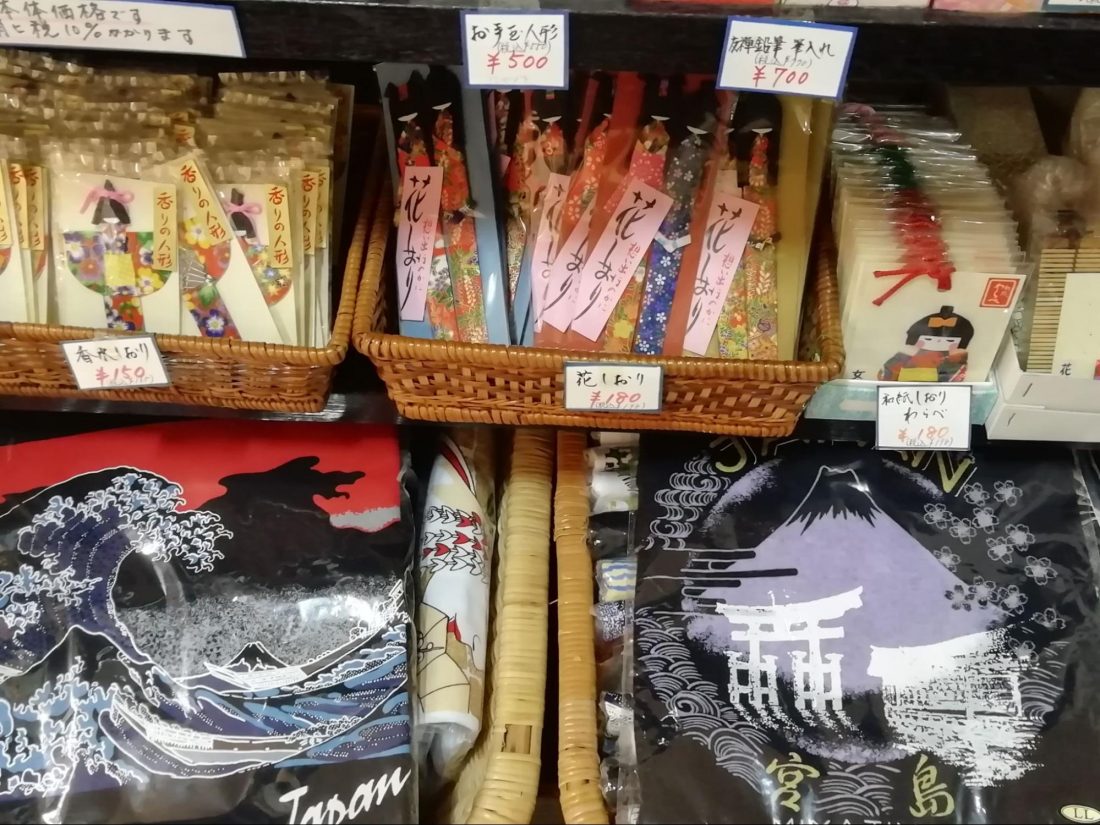 9. "GOODS" SHOP, MAZDA STADIUM.
  Near the bottom of this list comes Hiroshima Carp goods, with the best location for these items being at the home of the Carp, Mazda "Zoom Zoom" Stadium. If you are not aware, Hiroshima's professional baseball team (think major league level) is the Carp, so if you have any sports fans, or you yourself love baseball, some items from here are a must.
            Let me quickly disclose that when you see the red cap with a C on it, and instantly scream "Cincinnati Reds" you are partially correct. The earliest teams of Japan's league directly copied several major league teams in uniform design and color. Thus, the Yomiuri Giants look nearly identical to the San Francisco Giants, and the Hanshin Tigers look like the Detroit Tigers. Hiroshima copied the Reds, but at least came up with their own nickname if not colors or design. Knowing this, it can be fun to get a cap and when you are back home tell all of your friends thinking you are supporting the Reds just how wrong they are.
            However, besides the C Caps, you'll find a large selection of caps; a whole second floor devoted to player jerseys (which they call uniforms); key chains, pillows, blankets, collectibles and many other goods. My personal favorite and current wish list item is small floor rug that looks exactly like the Carp "Boy" mascot design found on manhole covers throughout town. Be sure to look for them.
            The stadium store is open daily, from 10 to 6 on non-game days.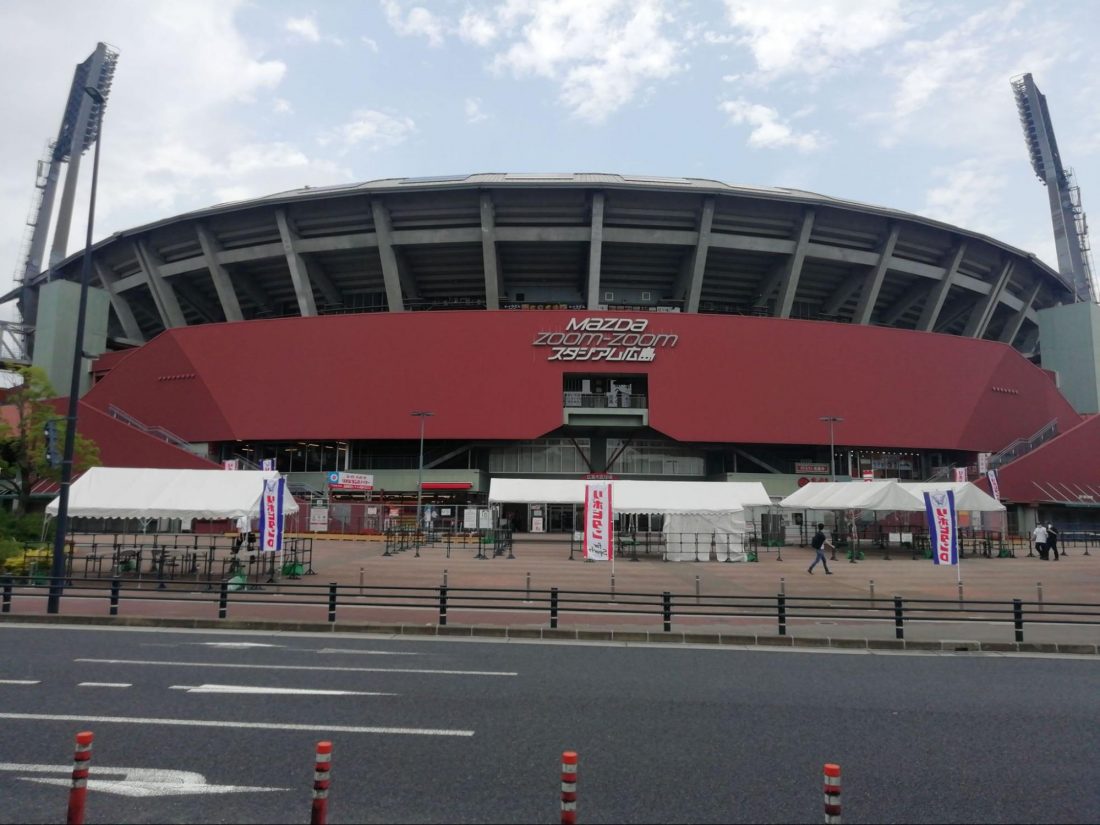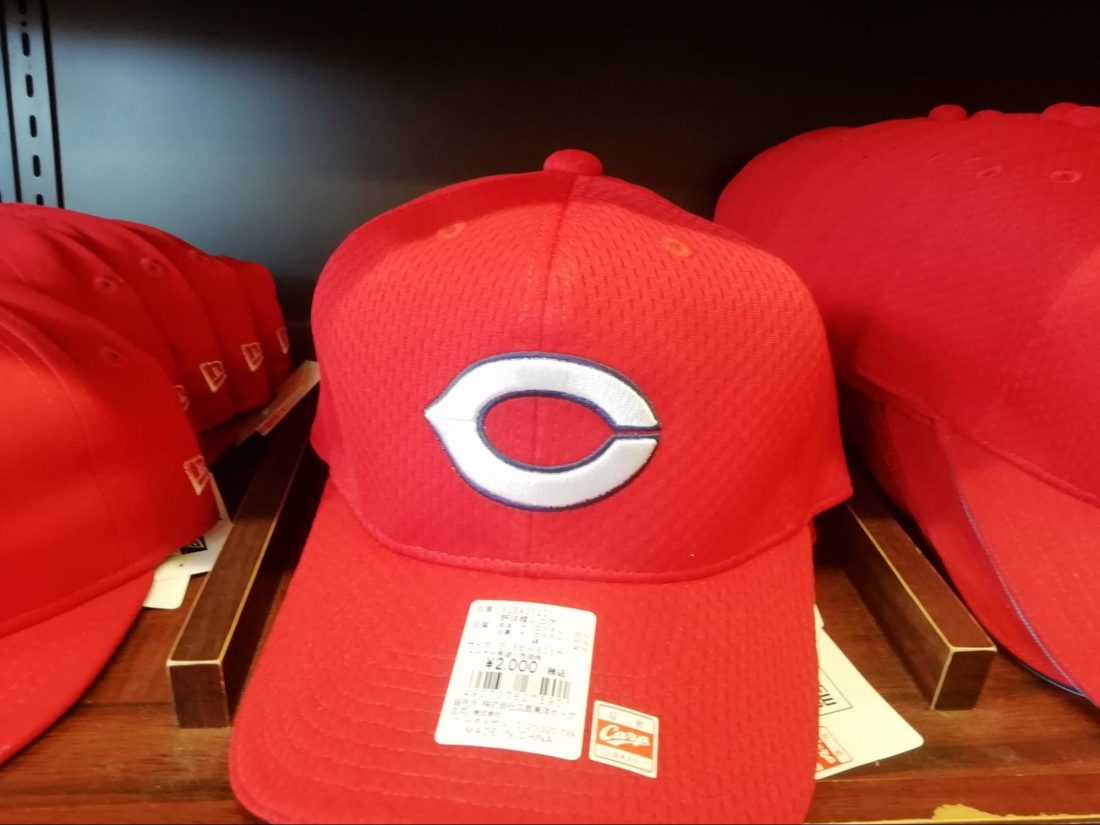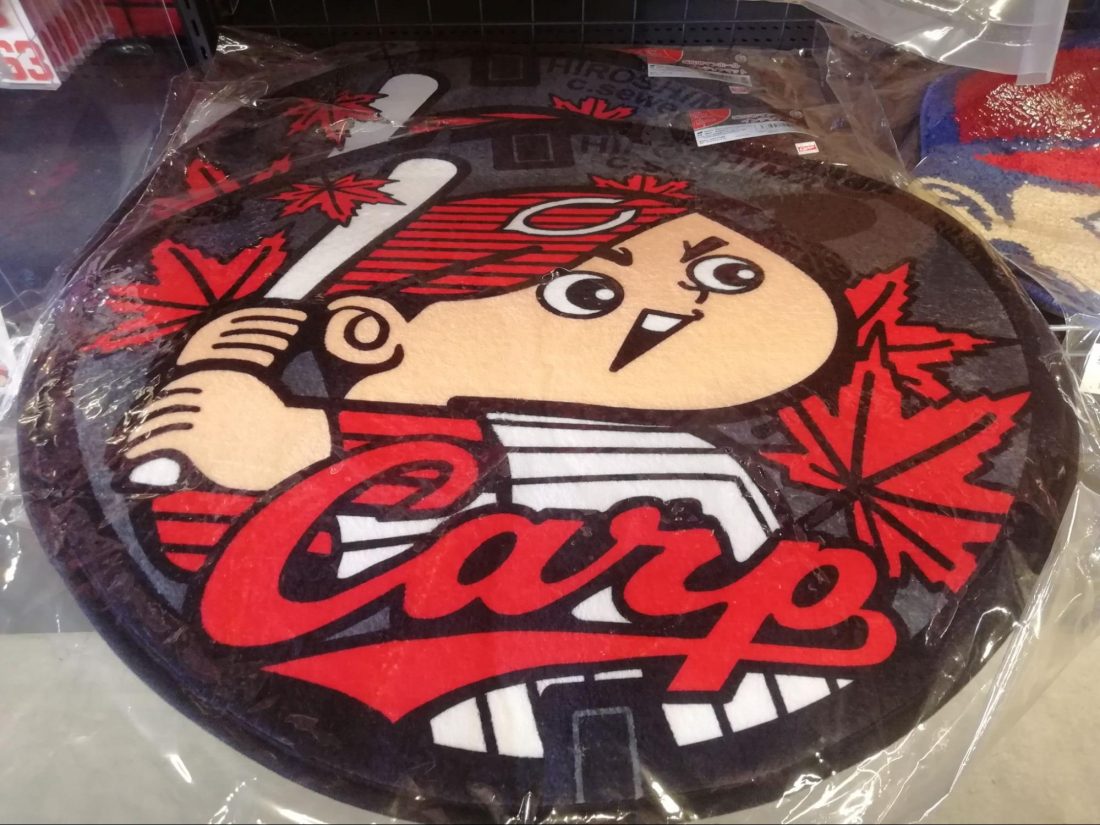 10. CARP GOODS CORNER, FUKUYA STATION SQUARE, 9TH FLOOR
   If you were interested in Carp goods, but don't feeling like going to the stadium to find the store, there is a good collection in the Carp Goods corner of the 9th floor of the Fukuya Station Square department store, across the street from Hiroshima Station.