100 STORIES
LECT Shopping Center: A Fun Place to Shop
LECT: What are you looking for?
Are you looking for a new outfit or a new pair of shoes? Are you looking for that perfect gift for someone back home? Or, are you simply in the mood to wander around and window shop in a fun and bustling place? If any of these options sound good, LECT is for you! 
LECT is a shopping mall located in the western part of Hiroshima city. For Japan, especially for Hiroshima, LECT is a uniquely large place. There are only two floors but each floor seems to go on and on, lined with countless shops, cafes and restaurants. It has a fresh and modern feel to it that attracts people of all ages. 
Here is a link in case you want to check it out before you go: https://lect.izumi.jp/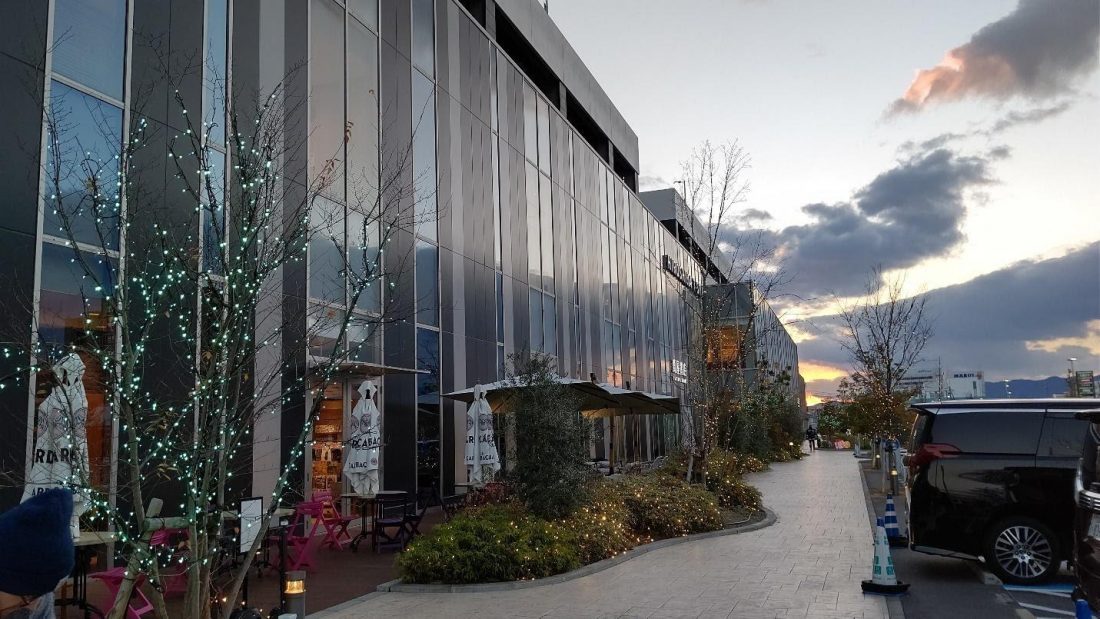 I ventured over to LECT for the first time on Sunday, December 20th, 2020. I had just moved to a new place and so I needed a few things from a "home" store. LECT is fairly close to where I live so I thought I would check it out. 
The building was enormous and a bit intimidating for me as I rode up to it on my little bike. There are several entrances, the one I chose opened up into a food court. 
Not Your Typical Food Court: The highlight for me!

This was not a typical cafeteria-like place with fast-food, plastic trays, and fluorescent lights, no, LECT has a very nice food court.  The cafeteria feel was pushed into an afterthought as I looked at the high ceiling, the natural lighting, and the islands of floral arrangements. The restaurants surrounding the food court were a unique and appealing variety. There is a Sinanju, a famous boba "tapioca" tea place, a Lion Burger, a place that serves huge hamburgers with a special barbeque sauce, and ELK New York Brunch, with their crazy, fluffy pancakes, including one with an egg's benedict inside. There were over a dozen more restaurants and cafes to choose from in the food court alone, and this isn't counting the many other places to get food and drinks sprinkled throughout the mall.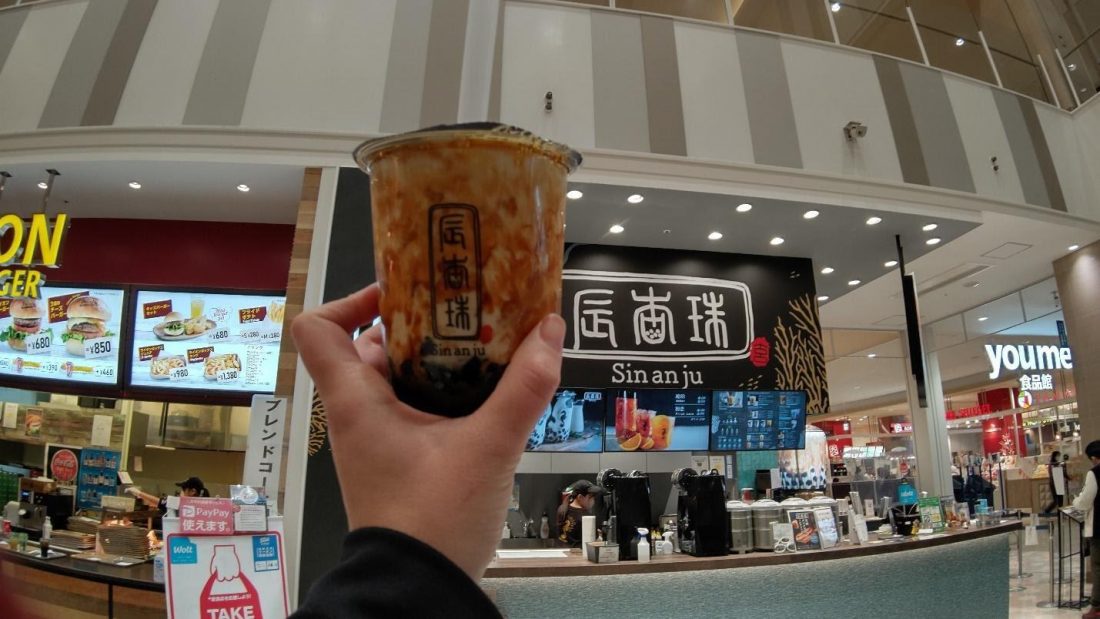 My favorite part was definitely the eating part of the experience. I got a classic, brown sugar boba tea from Sinanju and an avocado burger from Lion Burger. The avocado burger was a bit messy, making it difficult to eat, but it was worth it! I recommend stopping for a bite.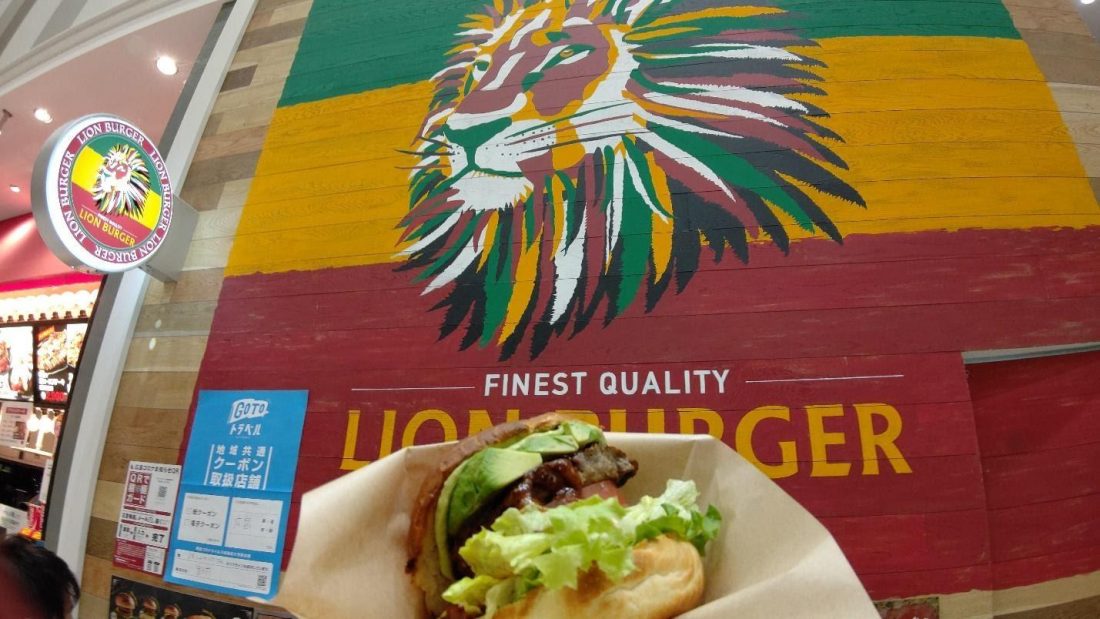 Three Main Shops: A Home Store, a Supermarket, and a Bookstore
After taking in what the food court had to offer, I moved on to explore more of the mall. Of course, there are many little shops but three stores took up the majority of space. A home store called Cainz, a supermarket called Youme, and a Tsutaya Bookstore. 
I spent a lot of time in Cainz due to my recent move. They have everything from heaters to sofas to camping gear. If you live in Japan/want to live in Japan, or you are just curious about the kinds of supplies and appliances the average Japanese home has, Cainz is an interesting place to look around. They also have a pet store on the second floor if you want to look at cute puppies and pretty fish.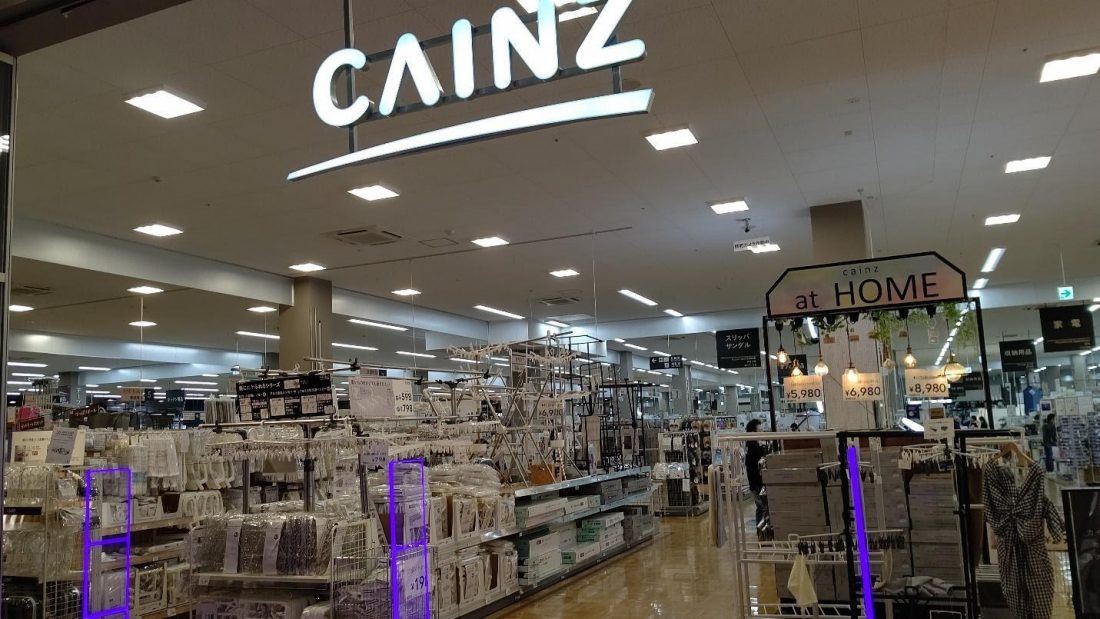 I briefly walked through Youme and the Tsutaya Bookstore. Youme is a typical supermarket and it's a chain you can find all over Hiroshima city and Japan. But, the Youme town in LECT is set up a bit fancier than normal. For instance, all of the more expensive goods, like the high-quality fruit, special cuts of meat, and the locally made sweets are displayed predominantly and with a pre-wrapped option to make for easy gift giving.
The Tsutaya Bookstore is also a chain that can be found outside LECT. LECT's Tsutaya is fancy, but in my experience, Tsutaya always gives off the impression of a high-end bookstore wherever I find it. It's shelves and chairs and counters are all made from a dark shade of wood and everything has this backlighting that creates a calm, quiet kind of atmosphere, even when the place is full of people. Tsutaya also, always, has a wall of books and the one in LECT is particularly impressive. A solid wall of books spans two stories. Of course, most of the books in the bookstore are in Japanese, but I did find a rather large English book section that included novels, Japanese language study guides, and travel books. I find that Tsutaya can be a good place to study or read but if you happen to be here during the holidays, it can be a bit crowded.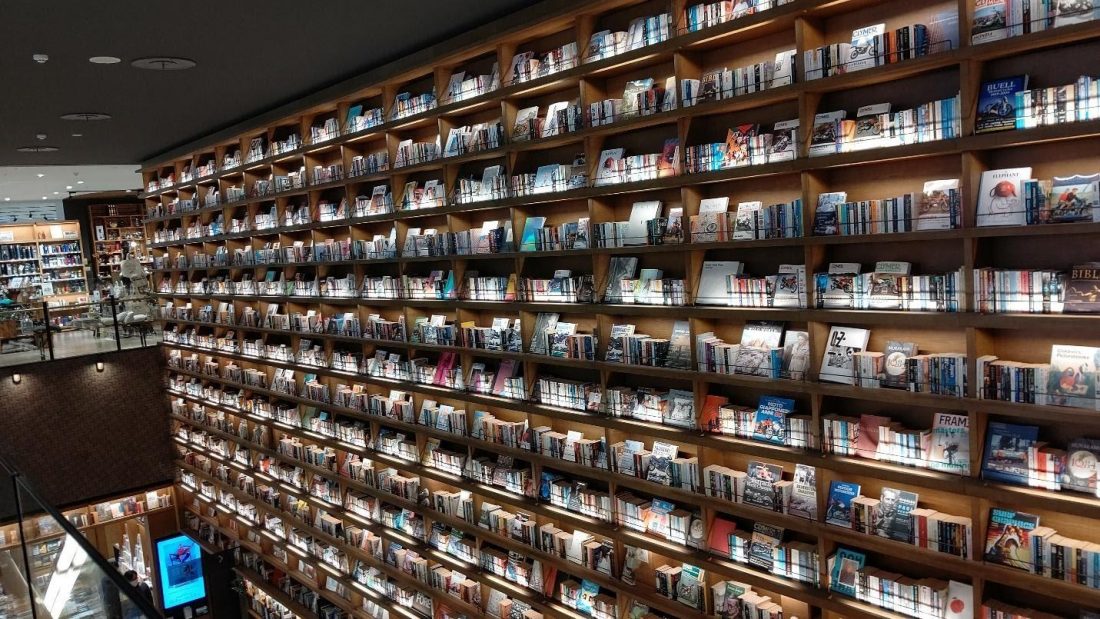 Clothes, Decorations, Frog Magnets, and More!

Outside of these main stores and the food court there are a lot of little shops that sell a variety of different goods. Clothing shops are the most common. Hiroshima city, and Japan in general, is pretty urban, so the majority of clothing shops in LECT cater towards a city living kind of style. I spotted several suit stores, and stores with really cute, seasonal outfits on display. There are outdoor clothing places but they're fewer and further between. From what I could see, most shops were fairly affordable, but there are no really cheap, bargain clothing stores in LECT. Everything in LECT seems to be set up to look high-end but with prices appealing to middle to upper middle class. 
Outside of the clothing stores there are several shoe stores (I bought a pair of Vans at ABC Mart Sports), baby stores, home décor stores, kitchen stores, and stores with random things. 
If you have kids (or you know kids), the second floor has a bunch of really cool kid's stores. There are clothing and toy stores for both babies and older children. There is also an arcade called Sega (kid's forest), and a play area. When I walked through this part of LECT there were a lot of really happy and energetic looking kids running around.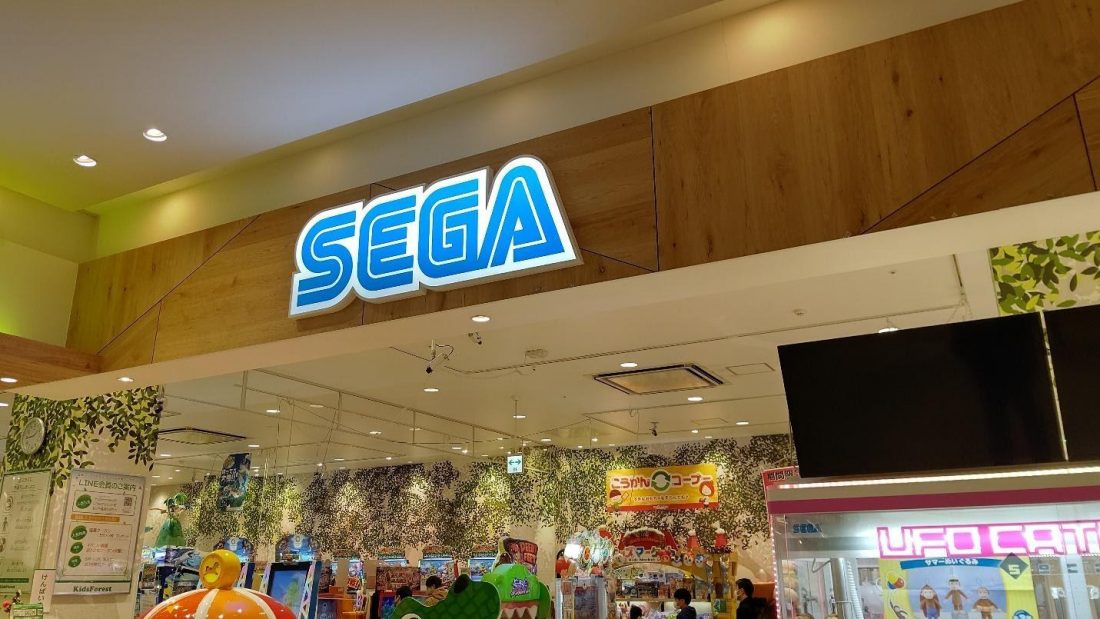 For non-edible, "nicer" souvenirs, I recommend the home décor stores and the kitchen stores. They have lots of pretty, little knick knacks unique to Japan and Hiroshima, like decorative coasters with maple leaves, sake cups crafted within the prefecture, and seasonal decorations. Since I was there in December there were a lot of bull figurines. This coming year, 2021, is the year of the bull according to the Chinese Zodiac. It is considered good luck to display the year's animal somewhere in your house and/or business, especially around the new year.
I think the "random things" stores are the most fun. There are two that particularly stick out in my memory. One is, 世界中のWaku Waku 集めました "Sekaiju no waku waku atsumemashita" or "An exciting collection from around the world" on the 1st floor. This store has a bunch of stuff, both fancy and funky. For example, it has a small collection of art from people around the world and some genuine, leather wallets made in Japan. It also has weird frog magnets and hammocks. The other store is called Party Rico and it's on the 2nd floor. It has a lot of popular anime and movie merchandise, like keychains, pins, and stuffed toys. It also has cutesy office/school supplies and bags. These "random things" stores, as I keep calling them, are good places for small, less expensive souvenirs. Plus, they are just fun to browse around in because of how crammed they are with so much stuff to look at. Below is a picture I took of yet another "random things" store called Youme Yoko. Youme Yoko and Party Rico are very similar, but in the end, I think I liked Party Rico better.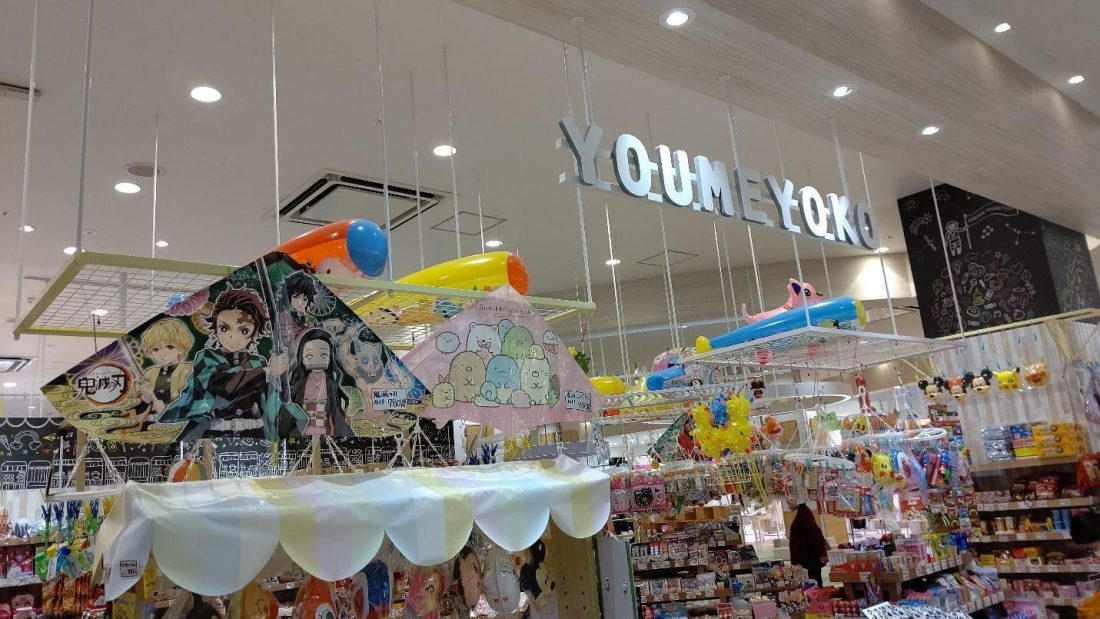 Where to Find LECT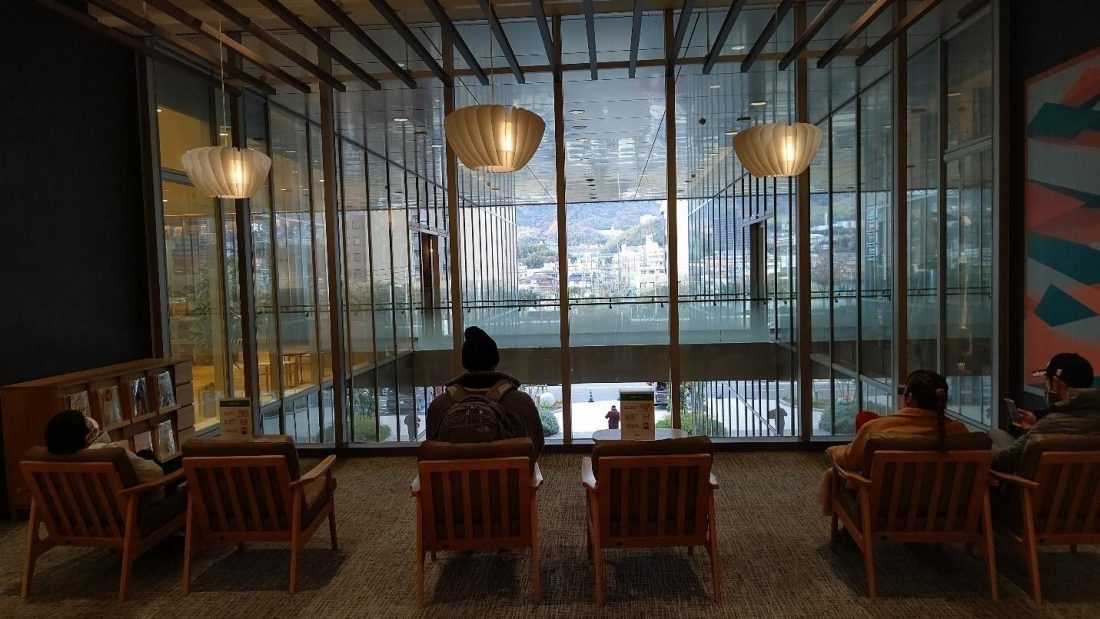 After my adventure at LECT I can safely say it is a fun place to stroll around. There is a lot of tasty food and countless options for souvenirs and perhaps a gift or two for yourself as well. It's a little off the beaten path but not very difficult to get to. If you have a car it really isn't difficult but if you're on foot, I recommend getting off at the 草津南 "Kusatsu Minami" streetcar stop and walking 10 minutes South East or the 新井口 "Shin Inoguchi" JR station and walking 20 minutes South East. If you're at all interested in a modern, Japanese shopping malls/desperate for souvenirs you can find all in one place, you will enjoy LECT!