100 STORIES
Kosanji Temple and The Hill of Hope: The Best Stop on the Shimanami Kaido
I'm not a bicyclist. I learned to ride a bike when I was a kid, but after a few too many falls and close calls I decided bicycling just wasn't for me. My feet are more than good enough when it comes to getting around— and if I need to go farther, there's always other means. 
This indifference to cycling led me to largely never consider visiting the Shimanami Kaido, a series of roads and bridges connecting Hiroshima to Ehime Prefecture which pass through several islands on the Seto Inland Sea. I've lived in Hiroshima for a few years now and have heard all about it (and have seen one of the bridges from my wife's hometown), but never really thought to actually travel along those bridges because I thought it was really just something for cyclists to enjoy. Cycling the Shimanami Kaido is quite popular, but since that would involve a lot of time, effort, and a bicycle, I didn't bother looking into what I could actually see if I visited some of the islands along the way. 
It turns out this was a pretty big mistake on my part, and it took my wife wanting to visit a unique spot on one of the islands— the Hill of Hope— for me to actually take the time to look into what I could see if I were to visit them. Within about thirty seconds of Googling "things to see along the Shimanami Kaido," we had set aside a day in September 2021 to travel to Ikuchijima Island to visit Kosanji Temple and the Hill of Hope, which I would say are two must-see places on the Shimanami Kaido— if not the top two places— as well as being two fantastic locations to visit if you are spending time in Hiroshima Prefecture. 
You can also get to them without riding a bicycle, much to my relief.  
Getting to Kosanji and the Hill of Hope
Kosanji Temple is located on Ikuchijima Island, the third island you will reach if you take the Shimanami Kaido from Onomichi. Like I mentioned, one of the more common ways people visit Kosanji Temple is by cycling there. From Onomichi, Kosanji is about thirty kilometers away, so how long it takes you to get there will depend on how strong a cyclist you are. My wife and I drove to Kosanji by car along the Shimanami Kaido, which took us about two hours from Hiroshima City. The drive/cycle is really quite beautiful since you're passing over some huge bridges and you'll get some great views of the sea. There are also ferries that can get you to Ikuchijima from Onomichi, which will take about forty minutes to get to the island. From there, you'll have to walk for fifteen minutes (or bike from there if you've chosen to take a bike on the ferry and start riding from there). 
Kosanji Temple: Sprawling and Striking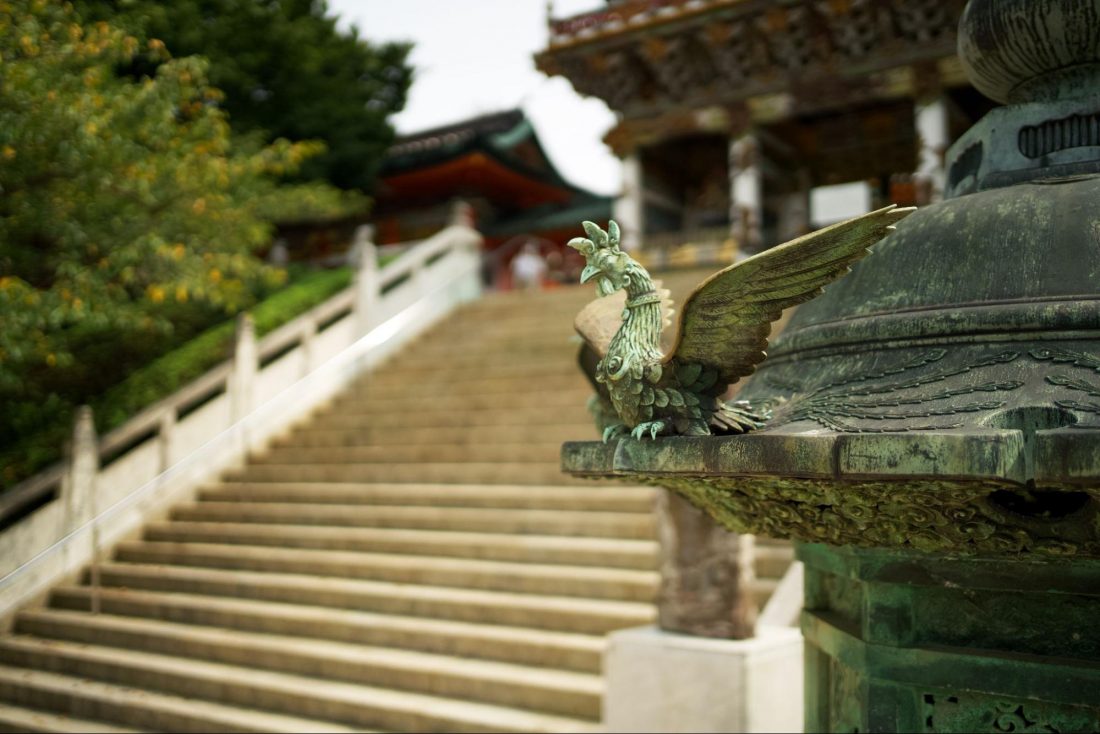 My wife and I arrived at Kosanji early in the afternoon and, being rather hungry, we stopped in to eat lunch at one of the few restaurants in the area. It was conveniently located literally right across the street from the temple and specialized in octopus-based dishes. A sign near the front entrance and one of the walls inside are plastered with framed photographs of various Japanese celebrities who have visited the restaurant. If you have any knowledge of tarento— Japanese TV personalities— the collection of photographs is actually really impressive. It was fun for me to examine them and spot faces that I've seen countless times on television.  
I will say though that I imagine the reason all of these celebrities have eaten at this restaurant is that it is essentially the only restaurant that is close to Kosanji. On the whole, the area is a little barren when it comes to choices of places to eat, so keep that in mind when you visit. If you're not into eating octopus, you might have a hard time. I however have grown to really enjoy octopus, and so I chose to eat takoten— octopus tempura— and I did not regret it.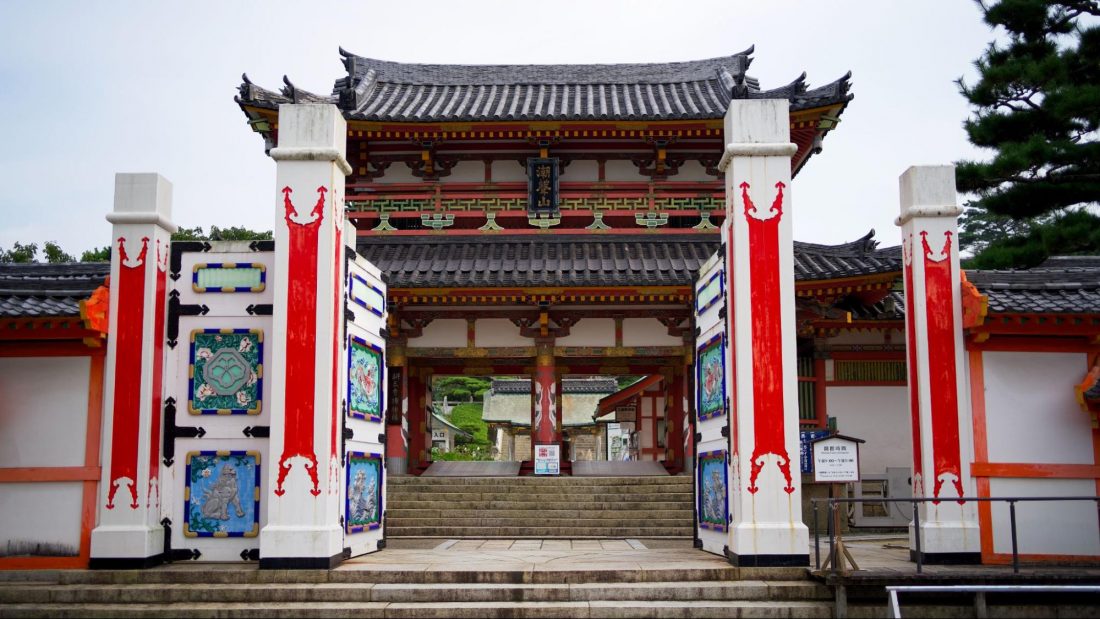 Stomach full and ready to properly begin exploring Kosanji, we popped across the street to enter the temple after first taking a moment to take a picture of Kosanji's outer gate. Having not heard of the temple until recently, I was really struck by how big the front entrance was.
Kosanji isn't an ancient temple. Construction began in the 1930s, with construction on the temple having been started by a newly-converted Buddhist monk wishing to honor his deceased mother's memory. Despite the temple being quite young by Japanese standards, the outer architecture successfully honors and emulates traditional Buddhist temple styles quite well. Much of the architecture actually copies that of other famous temples across Japan. 
I mentioned that I hadn't done much research on Kosanji, right? Because of that, I was expecting the large front gate of the temple to be the highlight of the temple visit. Though the front gate is quite big, I thought the inside would be rather small. I was expecting to see a couple of temple buildings, maybe a garden or two, and perhaps some statues— but that's it. I'd briefly read the temple had some art on display as well, but I wasn't really interested in that. Admission to the temple costs 1400 yen, which I initially thought was a little high (though this includes admission to the Hill of Hope and museum spaces within the Kosanji complex). I was expecting to pass through a pretty but relatively small and slightly overpriced Japanese temple before moving on to the Hill of Hope.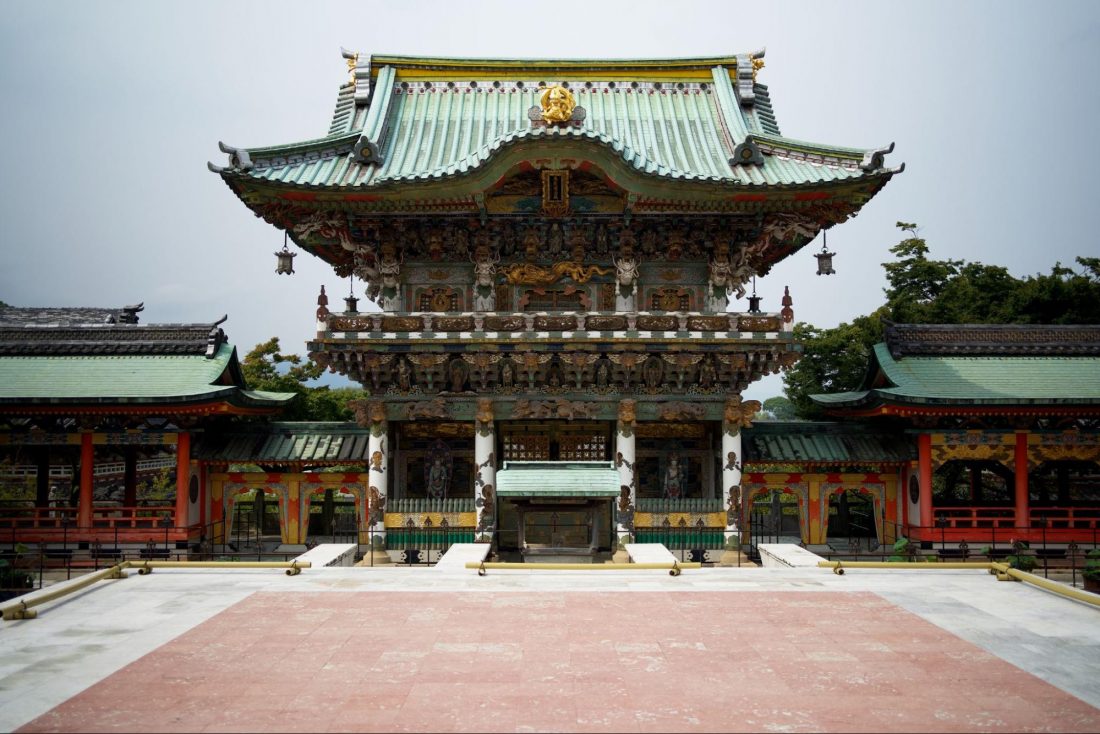 This expectation was well and truly wrong. Kosanji is so sprawling that I actually missed whole sections that I wish I hadn't. Together with the Hill of Hope and everything you can see there, I'd say the price of admission is absolutely worth it.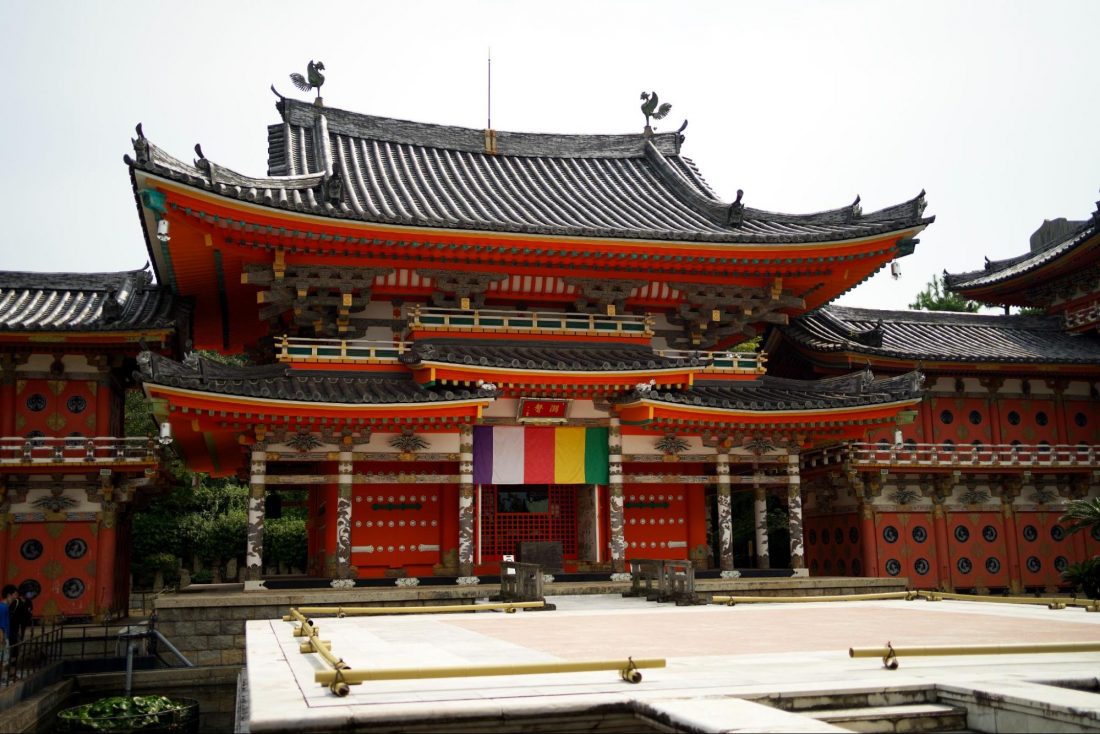 The Moment of Joy
My favorite part of the whole trip was climbing the staircase up to the Koyomon Gate: a large, striking structure that is absolutely beautiful. As you pass through the gate, you are greeted by a large square. Beyond the square, directly in front of you, is the Kosanji Main Hall. I thought the Main Hall was absolutely breathtaking and I spent so much time walking around it and taking pictures. The intricacy of the pillar adornments stood out in particular. As someone who loves temples, exploring around the Main Hall was an absolute delight.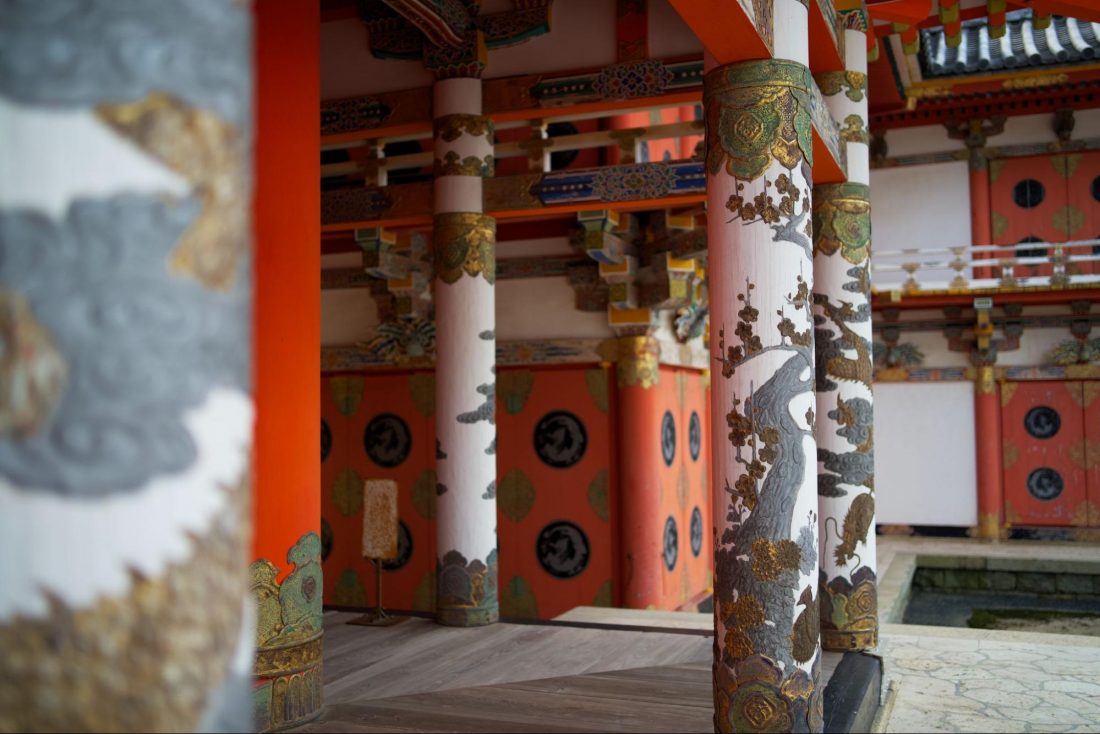 There are a ton of different temples, pagodas, pavilions, and structures throughout the temple complex, many of which are, as I mentioned before, styled after the architecture of other famous temples in Japan. In that way, this temple is perhaps a little unique in that you can see many different kinds of traditional Buddhist architecture all in one place. There is even a massive Buddhist statue deep within the complex, which I couldn't see from the outside. It caught me off-guard and photographing it was a little tricky, but it was very cool.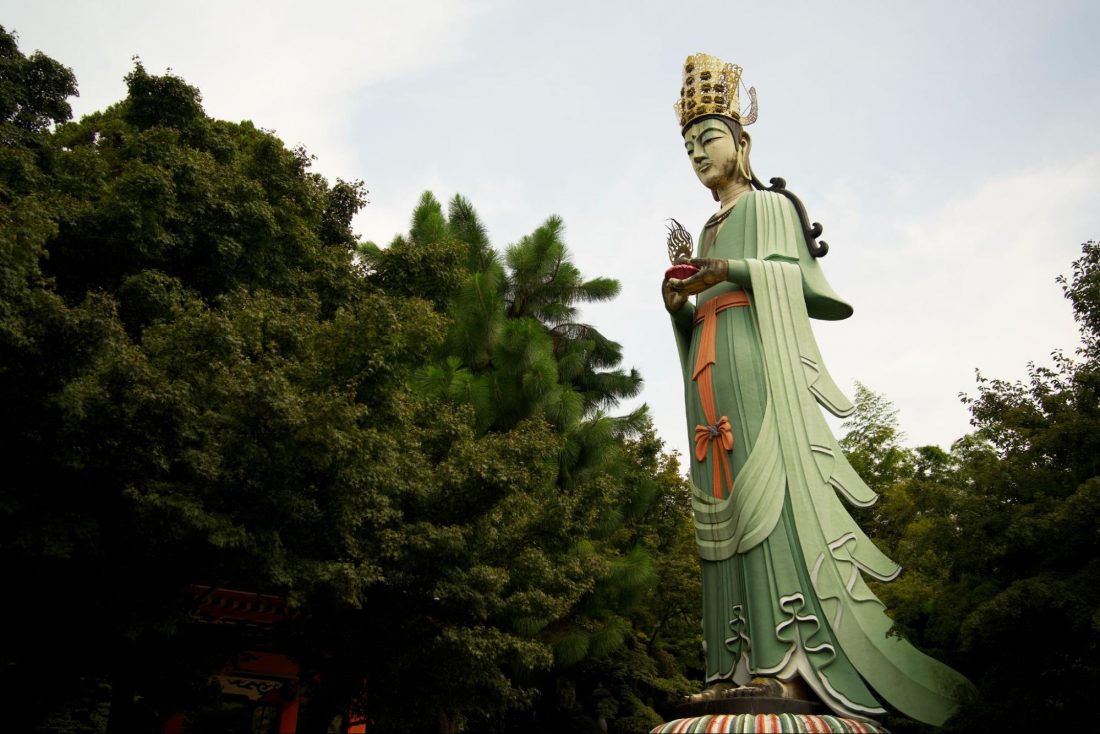 In some of the pavilions, as well as in one gallery, there are sculptures, paintings, handicrafts, and more that were collected by the founder of Kosanji over many years. Some of these are apparently quite rare and culturally significant. All that being said, I personally am less interested in art and sculptures, so I spent much more time admiring the temples and gardens within the complex.
Since Kosanji is so big, and I went in largely unprepared, I actually ended up missing some sections of the temple. I didn't see all of the museum areas, and apparently, there is a whole cave filled with stone statues that I completely missed. It wasn't until days later that I discovered I had missed quite a bit of Kosanji. But it's not the end of the world— after all, it gives me an excuse to go visit again sometime. But if you do go, you should maybe be a little more prepared than me so that you can see everything you want to see. At least take time to look at the map near the ticket booth.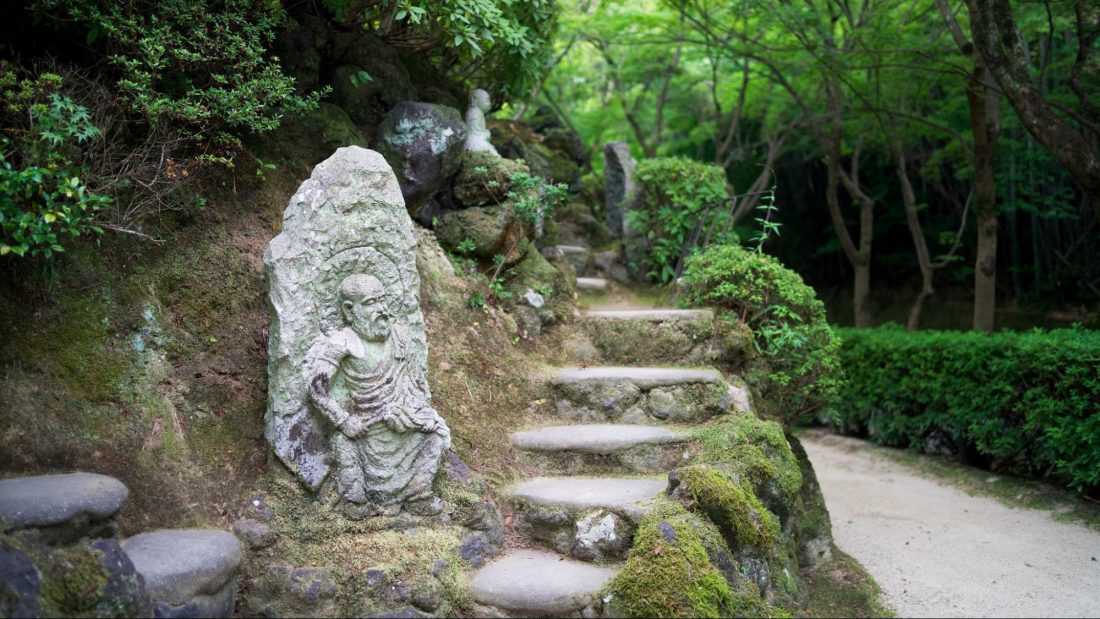 The Hill of Hope: Am I Still in Japan?
As we were making our way through Kosanji, I saw quite a few young people passing us by. I say passing us by because, unlike someone like me who wants to spend an hour or two taking photos and enjoying the traditional Japanese architecture, most young Japanese people who come to Ikuchijima are coming to visit Miraishin no Oka, or The Hill of Hope.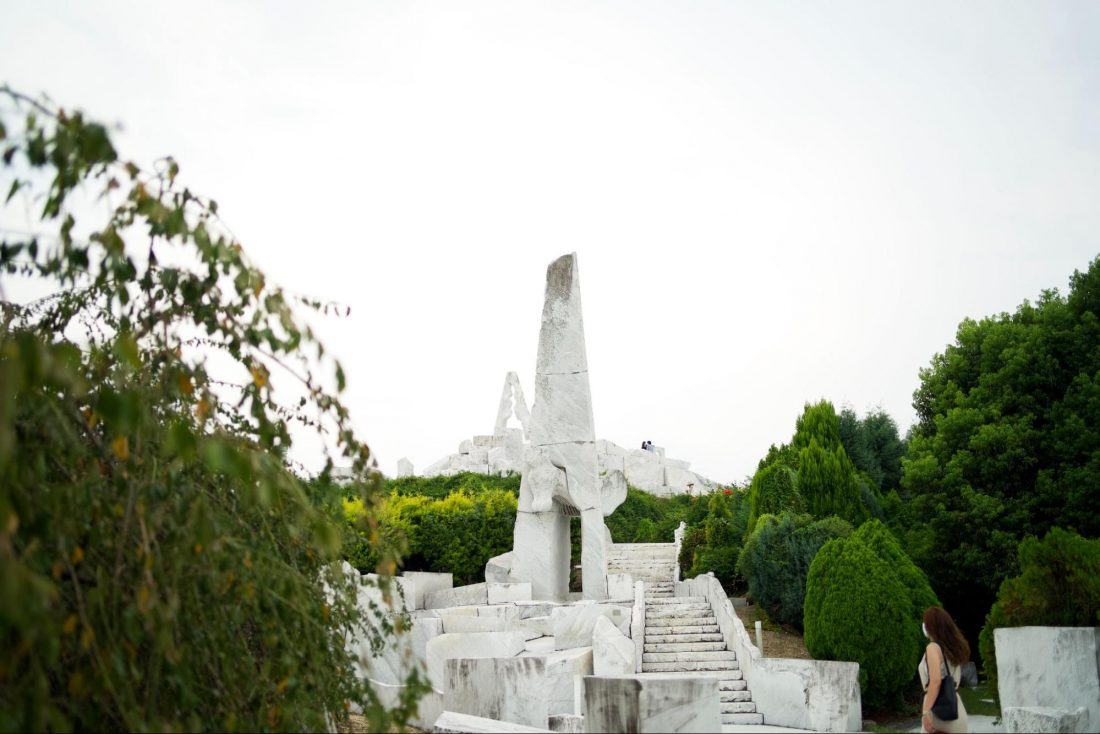 The Hill of Hope is part of the Kosanji complex, so once you've made your way through most of the temple grounds you'll begin to see signs pointing you toward the Hill of Hope, and the ground beneath your feet will start slowly sloping upwards. By the time you reach the staircase leading up to the entrance of the Hill of Hope, you should be able to see a triangular monument in the distance— the Tower of Hope— perched atop the peak of the Hill. If stairs are difficult for you, there is also an elevator, making it a little more accessible. But you'll still have to walk up and down slopes, and you have to take more staircases to reach the very top, so keep that in mind.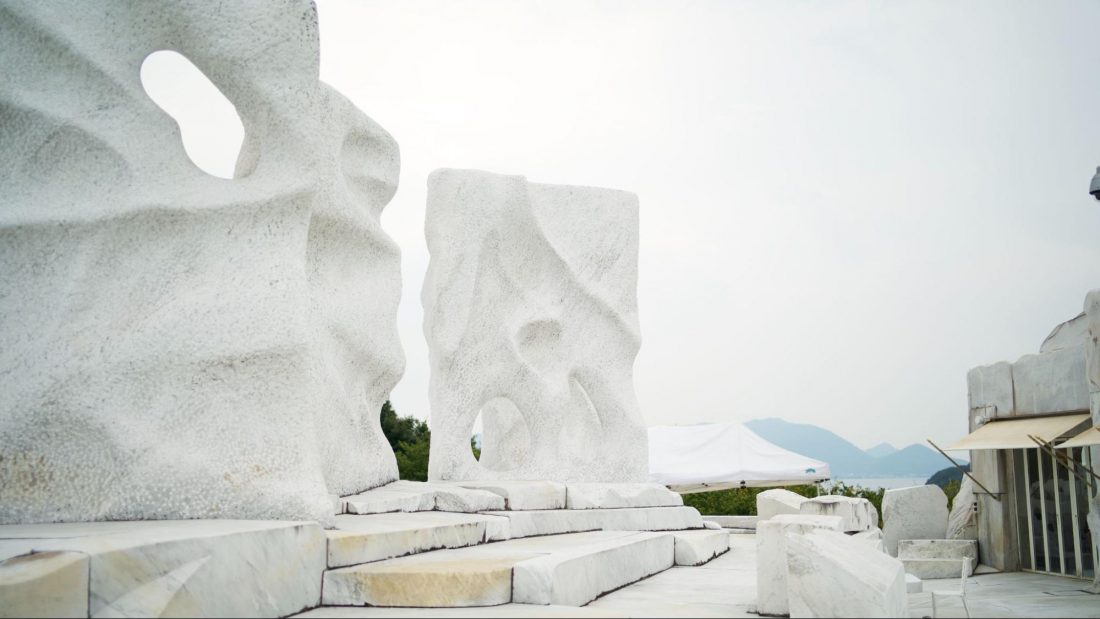 The Hill of Hope is a marble garden the likes of which I have not seen anywhere else in Japan. This large area was designed by a Japanese sculptor and built from marble imported from Italy, which is why the Hill of Hope really, truly feels like something you would find outside Japan. It consists of marble sculptures, towers, staircases, and a cafe made of the same marble as the Hill. It offers many spots to take interesting photos, relax, or see great views of the surrounding area and Kosanji Temple down below. The Hill of Hope appears as this garden of white in a sea of green that is truly beautiful and unique.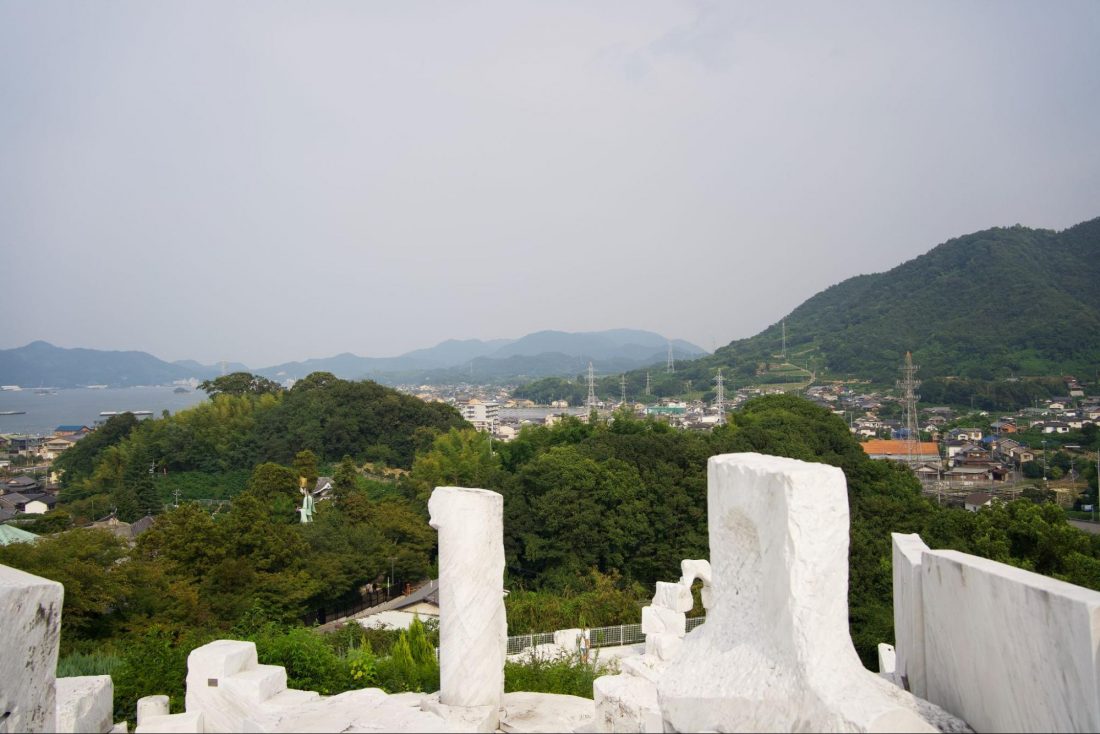 I believe that the Hill of Hope, as the name implies, is representative of hope for the future and peace. But as I said before, at the Hill of Hope there were a lot more young people hanging around and taking photos with their friends. Taking photos here, be it for social media or otherwise, has become the biggest draw of the Hill of Hope. I've even heard (and seen online) that people will choose to take wedding photos there. So I think some of the Hill of Hope's thematic meaning has been lost over the years since it was created.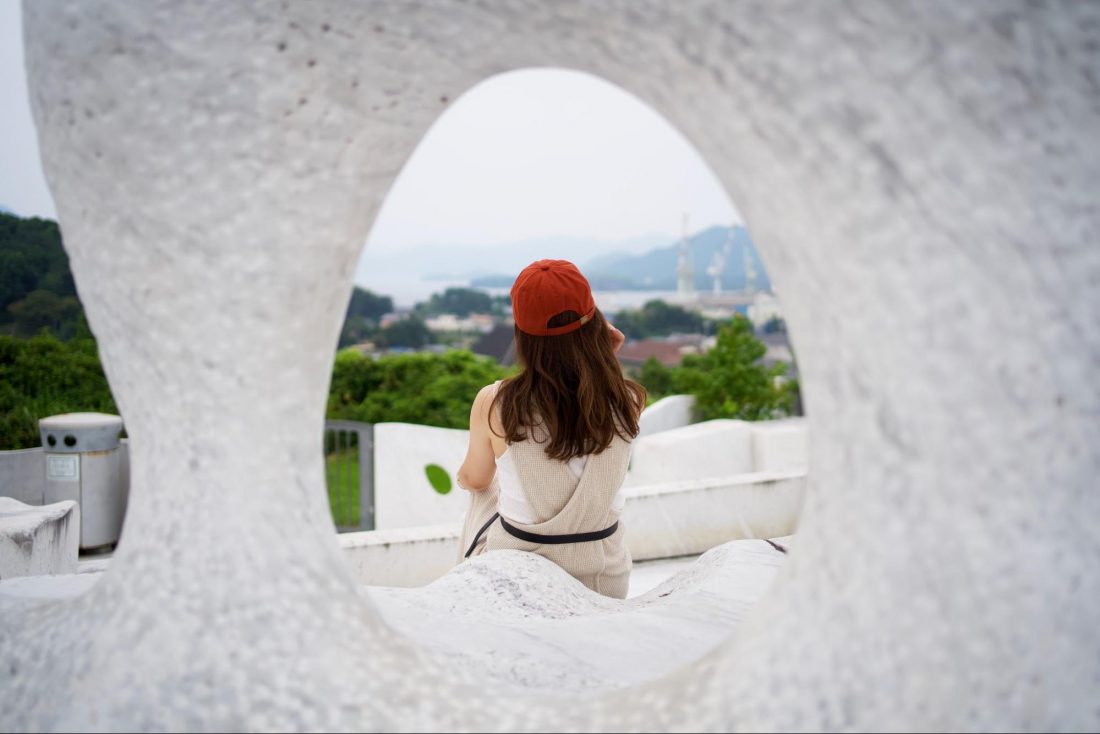 My wife and I are incredibly into photography these days, and so I must confess that the philosophical meaning behind the Hill of Hope was also lost on us. We instead took the opportunity to take lots of photos and enjoy the views from the top of the Hill, near the Tower of Hope. The whole area was truly remarkable and not at all something I would have expected to find on an island in Japan. It's the kind of place you can show off on Instagram and people will be asking you where you were and be shocked when you tell them.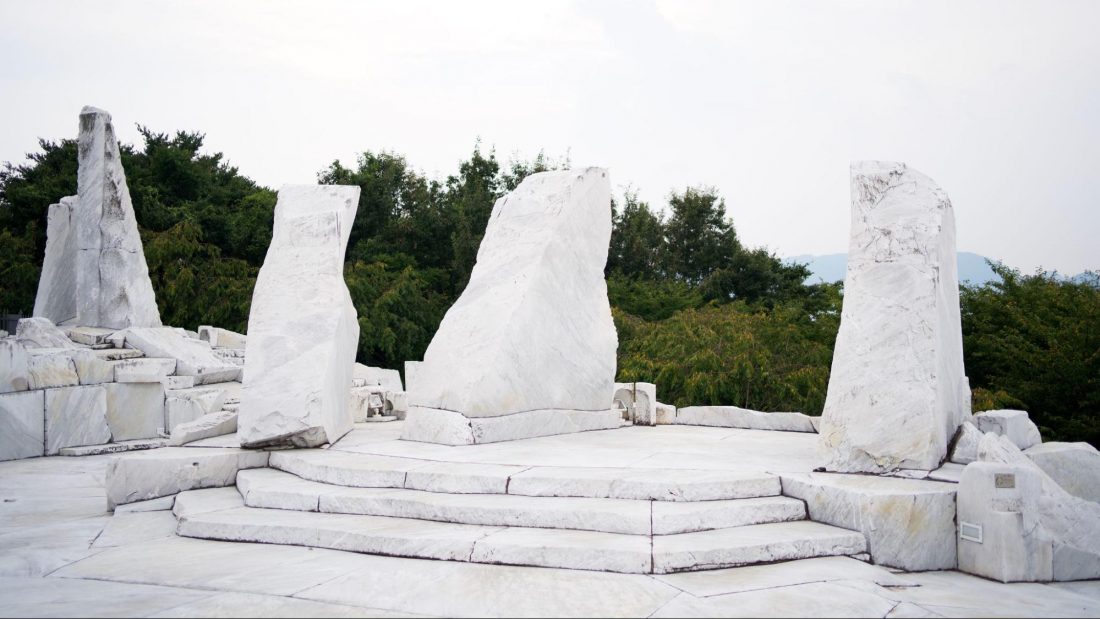 But there is nonetheless a peaceful atmosphere on the Hill of Hope, even as lots of people are trying to find the perfect spots to take selfies. Perhaps, even though the meaning of the Hill wasn't at the forefront of our thoughts, the design itself subtly imparted the desire for peace upon us.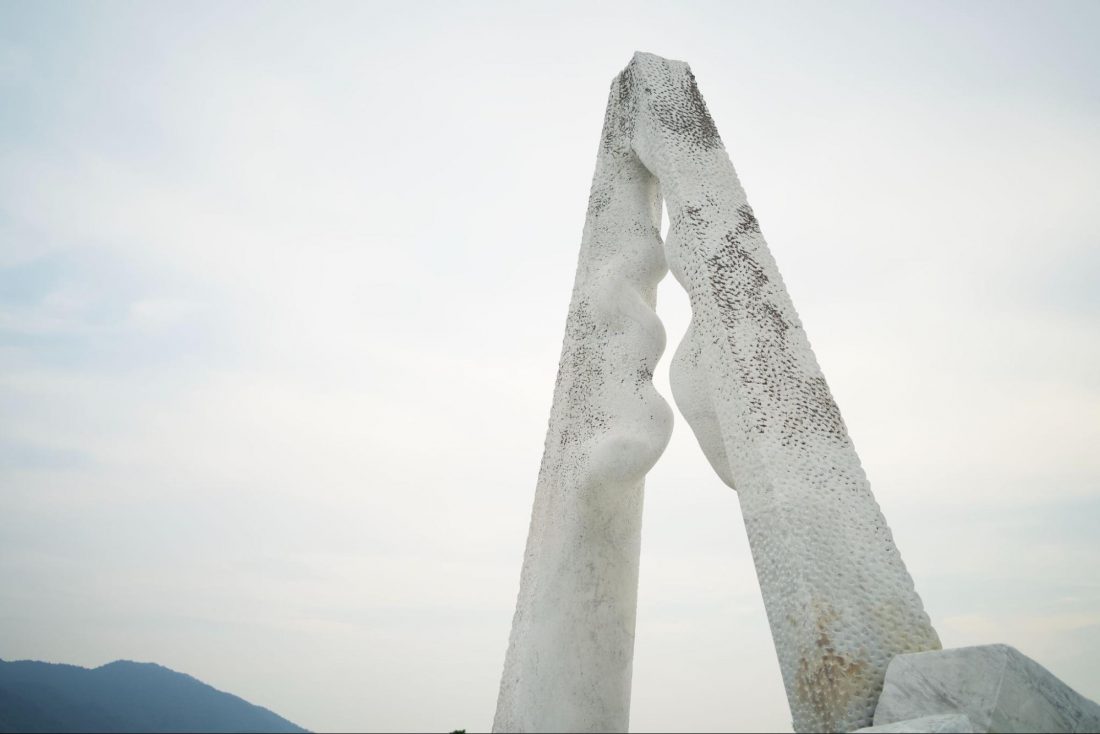 You Really Should Come Here
I really enjoyed my trip to Kosanji and the Hill of Hope. It's somewhere that wasn't on my radar until recently, but I'm really glad that I (or rather, my wife) found out about it. We spent so long wandering around Kosanji and the Hill of Hope while taking photos that we didn't really have time to take in much of the museum aspect of the area. 
While the admission fee is a little high compared to other temples in Japan, the size of the place makes that price feel worth it. And you can pay with cash or by credit card, which is something I honestly rarely see at temples around Hiroshima (cashless payment has become much more popular in Japan in recent years, but temples tend to be far behind the trends). 
Kosanji Temple closes at five in the afternoon, so if you're biking the Shimanami Kaido in one day you might need to get a very early start to make it to the temple and have enough time to really enjoy it. But if you're planning on staying overnight somewhere on the Shimanami Kaido (especially on Ikuchijima), or if you're coming by car/ferry, it should be easier to have enough time to really enjoy the whole place— as long as you start your day early.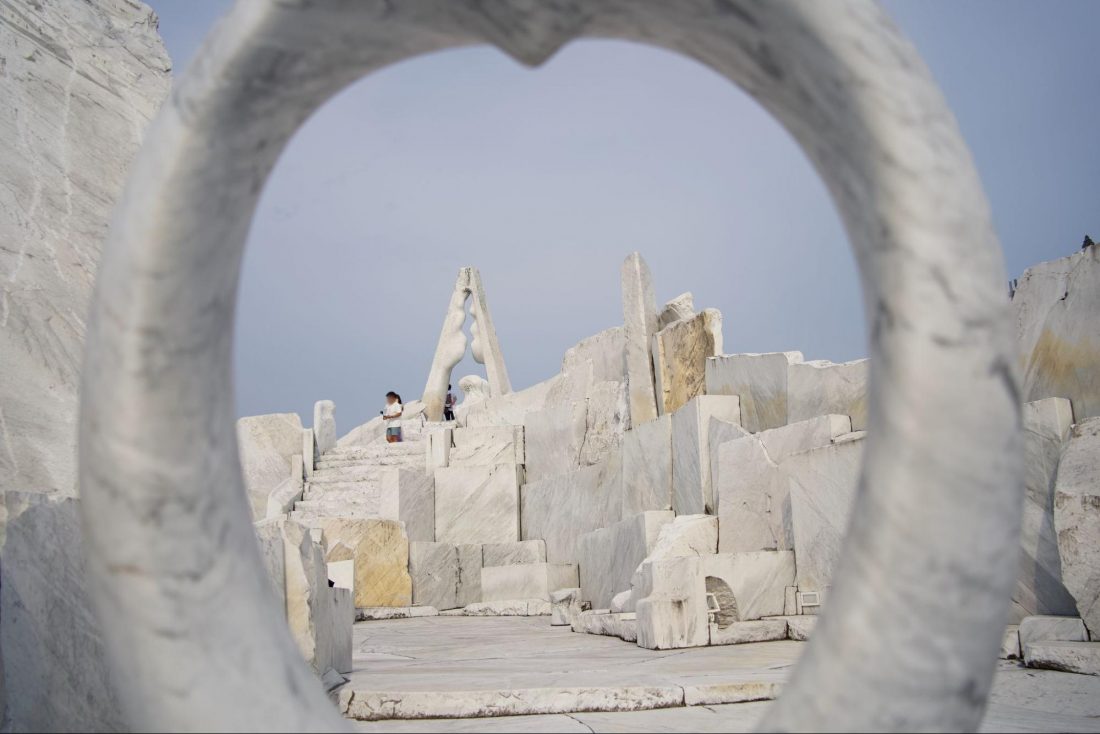 My wife and I headed home with a camera bursting with photos and feeling like we could both enjoy traditional Japanese architecture and atmosphere while also experiencing somewhere truly unique. That being said, we still missed some parts of Kosanji, which means that sometime soon I'll need to go back so that I know I've fully experienced and enjoyed the temple. 
Maybe next time I'll bike there. 
Maybe. 
For more information about Kosanji, check out the official website here: ​​https://www.kousanji.or.jp/english/