100 STORIES
Kids' Hiroshima: Top Ten Family-Friendly Fun Flings
Japan's got no shortage of things to see and a wide range of sites suitable for the whole family. You may be tempted to put the pedal to the metal and hit up as many spots as you can, which is plausible for solo travelers, couples, and even groups of friends, but everything changes once kids come into the equation. What was supposed to take one and a half hours might end up taking three, and that itinerary that has you visiting three parts of town might have you stuck on the first or second bit as you constantly stop to tend to your child's spontaneous needs. On top of that, despite Japan being an exotic location and possibly a once-in-a-lifetime family vacation, it's necessary to face the reality that most kids and teens aren't interested in shrines and temples, and if you want your youngsters to have fond memories of this country, you'd do well to include something in the itinerary better suited for them.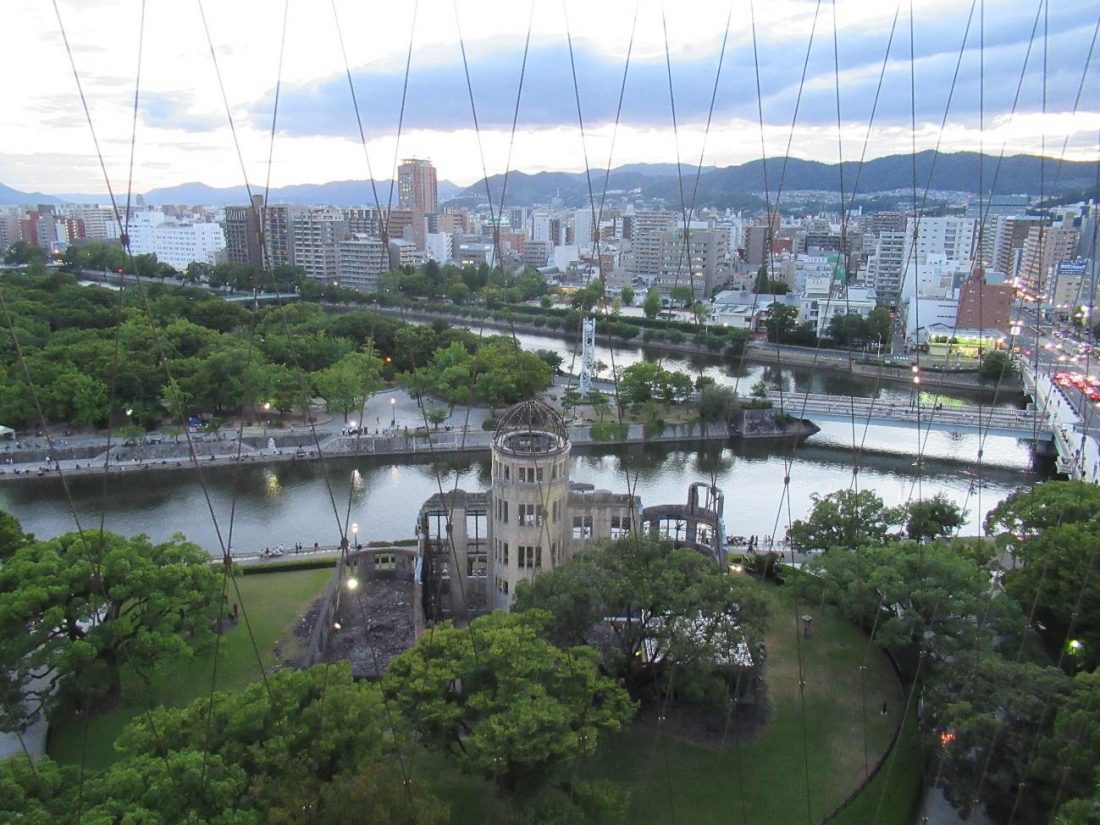 When it comes to visiting Hiroshima, our city may lack Tokyo and Osaka's colossal towers, grandiose theme parks, and immense commercial districts saturated with pop culture paraphernalia, but it still puts up a fight. If one knows where to look, kid-friendly attractions abound in Hiroshima City as well as some of the other cities in the prefecture. I've taken the liberty of compiling a list of ten of (in my humble opinion) the best tourist sites in Hiroshima Prefecture geared towards more youthful guests. Of course, since interest in certain attractions will vary as children grow older, I made sure to divert attention to various age groups and can place each entry into one of the following categories.
Nursery (kids 0-5 years old)

Primary (kids 6-12 years old)

Secondary (kids 13-18 years old)
Naturally, any of the sites can be enjoyed by people outside the designated category; the categories are based on what seem to be the target audience and serve simply for ease of organization. Furthermore, this is not a ranked list, so rather than compare these sites to each other, it may be a better idea to read about each and decide on the most appropriate places for your babies, kids, and teens. This should also go without saying, but as these are family-friendly sites, so not only should parents accompany their offspring while they enjoy themselves, but these places may prove to be a fun experience for grown-ups as well!
Nursery: Hiroshima Children's Museum
This one's a no-brainer; the Hiroshima Children's Museum was made with small children in mind, so those with tiny tykes can probably spend half a day here. The first three floors are filled with neat displays with tidbits of information on the science behind them, and they're all free! From hand crank-powered crane games to solar-powered radio control cars, your little ones will be lining up over and over again to try all the games in this facility. The one part of the museum that costs money is the planetarium on the fourth floor. There are about four showings per day, and tickets are sold at the reception desk on the first floor.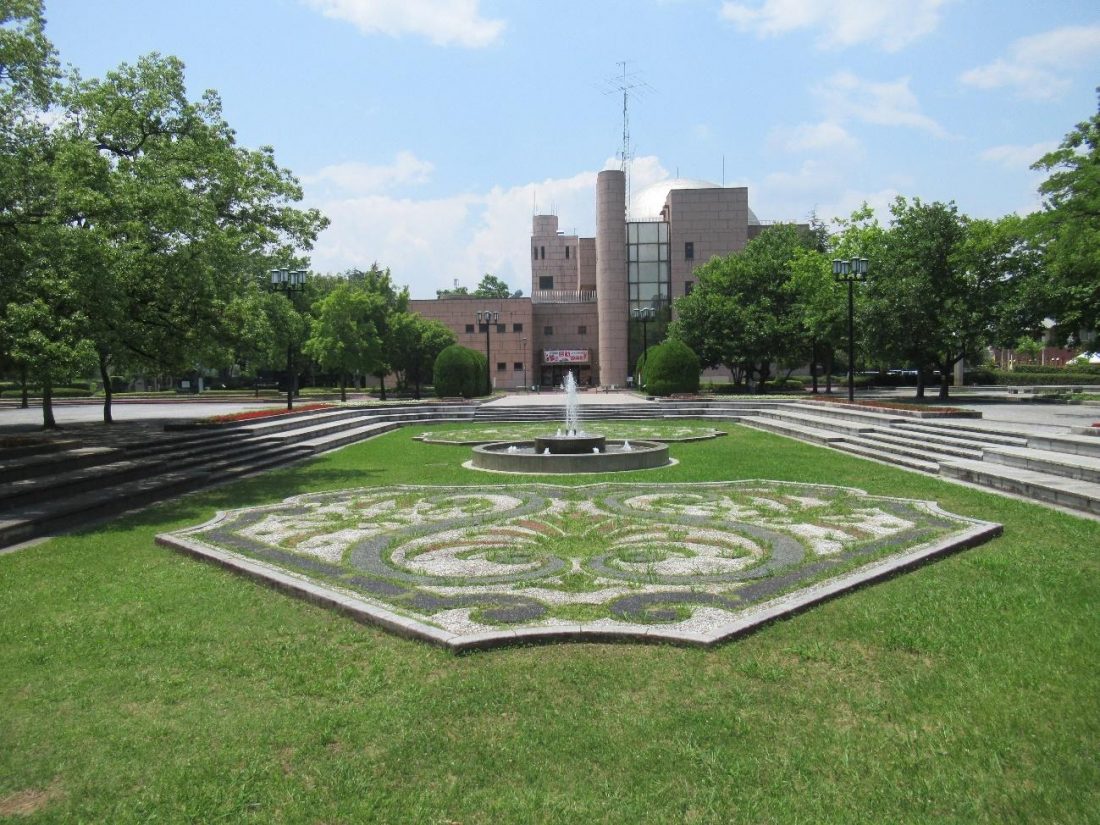 When the family is done with the museum, the fun continues in the library, where you can read stories to your child to calm things down. There are books in English, Spanish, (Traditional and Simplified) Chinese, and Korean, and even if you can't read any of the books in the library, picture books speak for themselves. Outside the museum's brick building is the Hanover Garden, where people rest, eat their packed lunches, and play amongst the greenery. If that's not enough fun, try the Family Pool nearby or head up to the riverbank and walk south all the way to the Atomic Bomb Dome. With all these child-friendly attractions so close to the shopping district, ending the day is easy as you can grab dinner at a nearby restaurant before heading back to your hotel.
Nursery: Mariho Aquarium & Marine Circus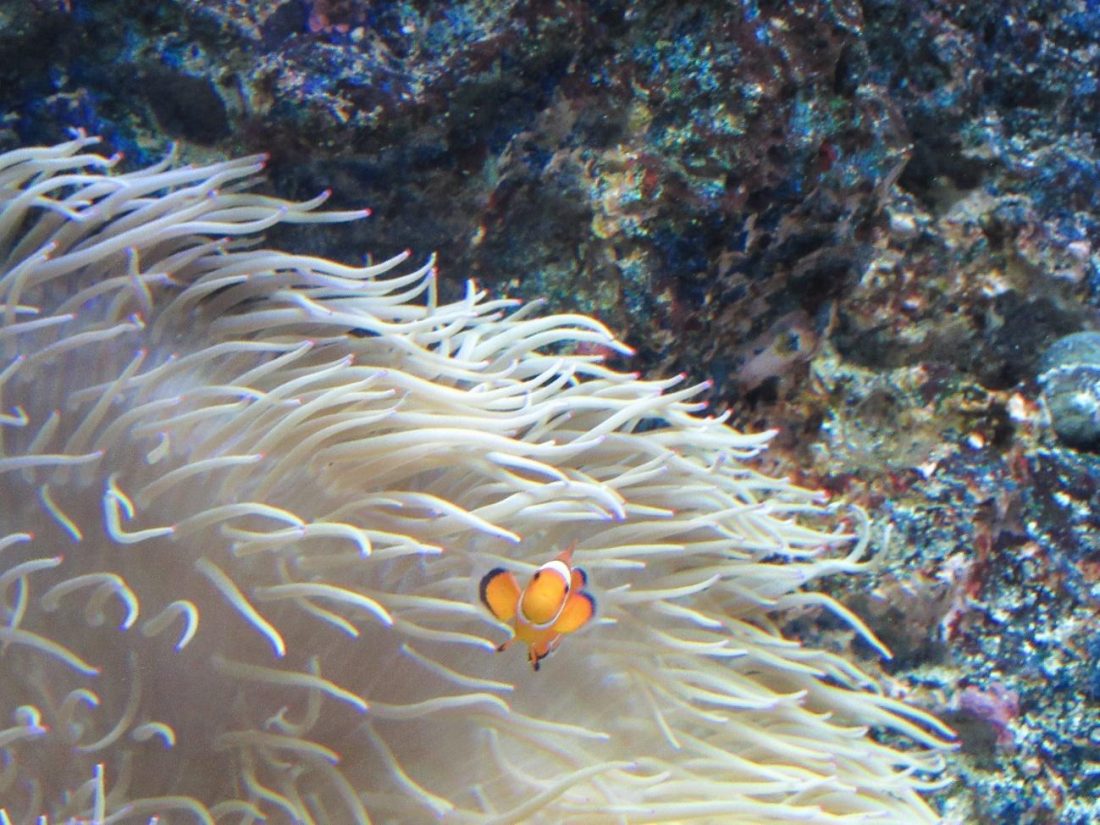 I imagine most readers here are more likely to know about the Miyajima Aquarium than the Mariho Aquarium, but this one located in Hiroshima's Marina Hop is the better deal. The admission fee is cheaper, and an annual pass actually costs less than two single-day tickets! The Mariho aquarium features a plethora of marine organisms swimming in beautiful, simulated biomes, with themes changing throughout the year. There are two or three shows per day in the largest tank, and the diver even speaks to the audience from inside the tank! The exhibits can captivate guests of all ages, and re-entry is permitted the entire day, so feel free to take a break at a nearby restaurant or store.
The second most popular attraction at the Marina Hop is the Marina Circus, an amusement park with most of its rides geared towards little kids. They've got battery-powered cars, a carousel, a kiddy coaster, an anti-gravity house, a video arcade, and more! There's no admission fee as visitors pay for each attraction; buy tickets in bulk, when possible, to save money. The one ride that the entire family can enjoy is the Ferris Wheel, which glows at night and serves as a symbol of the Marina Hop as a whole. Other businesses in the area your child might enjoy are the candy store, the petting zoo, and the inflatable wonderland, all located near the aquarium.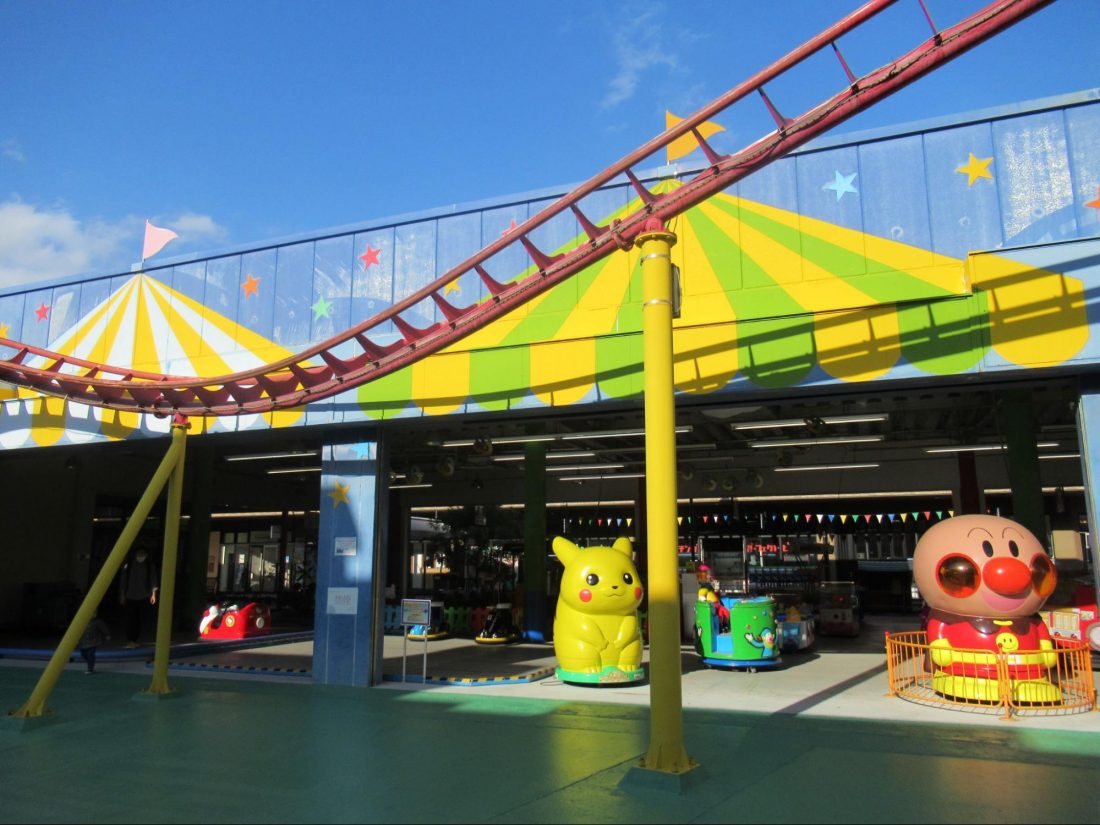 Nursery: Feeding Rabbits on Okunoshima
Little kids are always suckers for animals, but a zoo or an aquarium isn't necessary to keep them engaged. If you and your children are insistent on interacting with wildlife, why not pay the rabbits of Okunoshima a visit? These critters are eager to meet and greet whatever humans cross their paths, hoping to bum food off of them. Tourists need to buy rabbit food at the gift shop in Tadanoumi Port before taking the ferry to Okunoshima as the pellets aren't sold anywhere on the island. Alternatively, one could prepare fresh veggies before visiting Okunoshima; I peeled and chopped up carrots at home, which they gobbled up with gusto!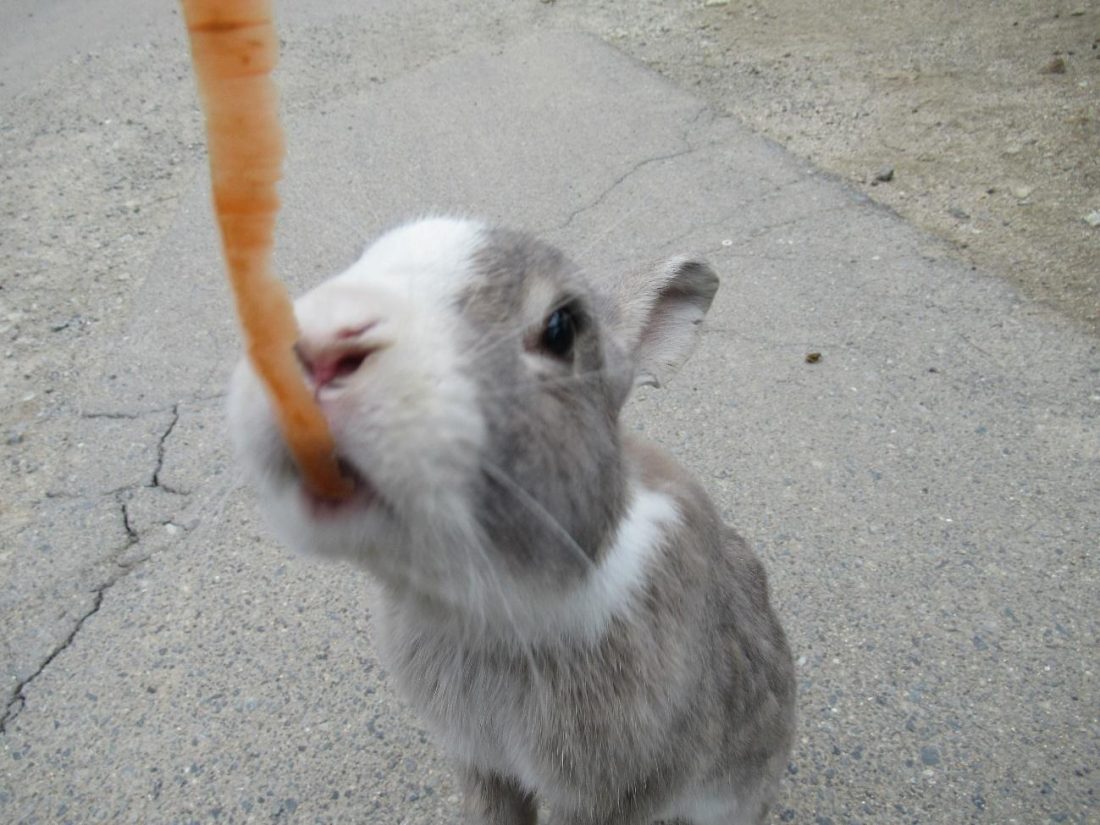 Besides the rabbits, kids may also enjoy a trek around the small island, which boasts several trails and fantastic views of the sea. Grown-ups have the opportunity to learn about the role Okunoshima played in World War II when looking at the ruins of batteries, power plants, and a poison gas storehouse. There's even a resort on the island where guests can stay overnight and witness the rabbits during the later and earlier hours of the day. If an overnight stay on Okunoshima isn't your cup of tea, day trippers can still enjoy the resort's restaurant and hot spring in between bunny play sessions.
Primary: Numaji Transportation Museum
This museum may be overlooked due to it being tucked away in a northern suburb, but a trip here is more than justifiable for your kindergartener or elementary school-aged child. The Numaji Transportation Museum is chock-full of models of vehicles spanning all of human history, and hailing from all corners of the globe. Four floors of fun and educational materials await your kids here, in the form of informational plaques (with some English), vehicle databases, videos, and games. The highlight of the facility, however, has got to be Vehicle City, located on the third floor. Your child will be ecstatic to control the comings and goings of people in their vehicles inside this gargantuan model town using the countless buttons and levers strategically placed around the perimeter. Tired parents can go up to the fourth floor to marvel at the cityscape from above and rest their weary bones inside one of the four video pods.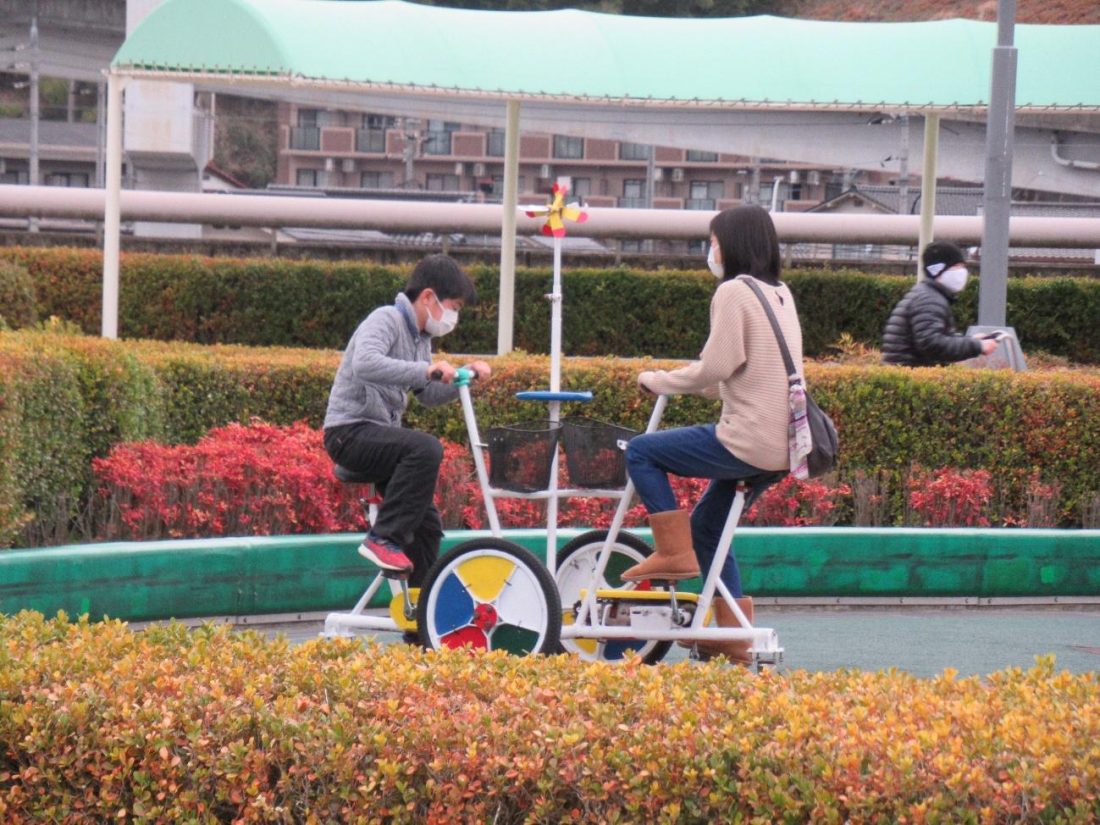 The second, third, and fourth floors cost money to enter, but everything on the first floor is free, including access to the outdoor play area in the back. They've got battery-powered cars for tots and wacky bicycles (if they can even be called such) in a variety of forms. Some can be operated by a single rider, and some call for two or more, but families can rent as many as they want, paying a fee for every thirty minutes of use. Junior can try one of these wacky machines in one of the plazas or attempt to race with it around the circuit. While outdoors, be sure not to miss the atomic-bombed streetcar on display, which was only decommissioned in 2006 and whose interior is shown to the public on special occasions.
Primary: OKOSTA Cooking Studio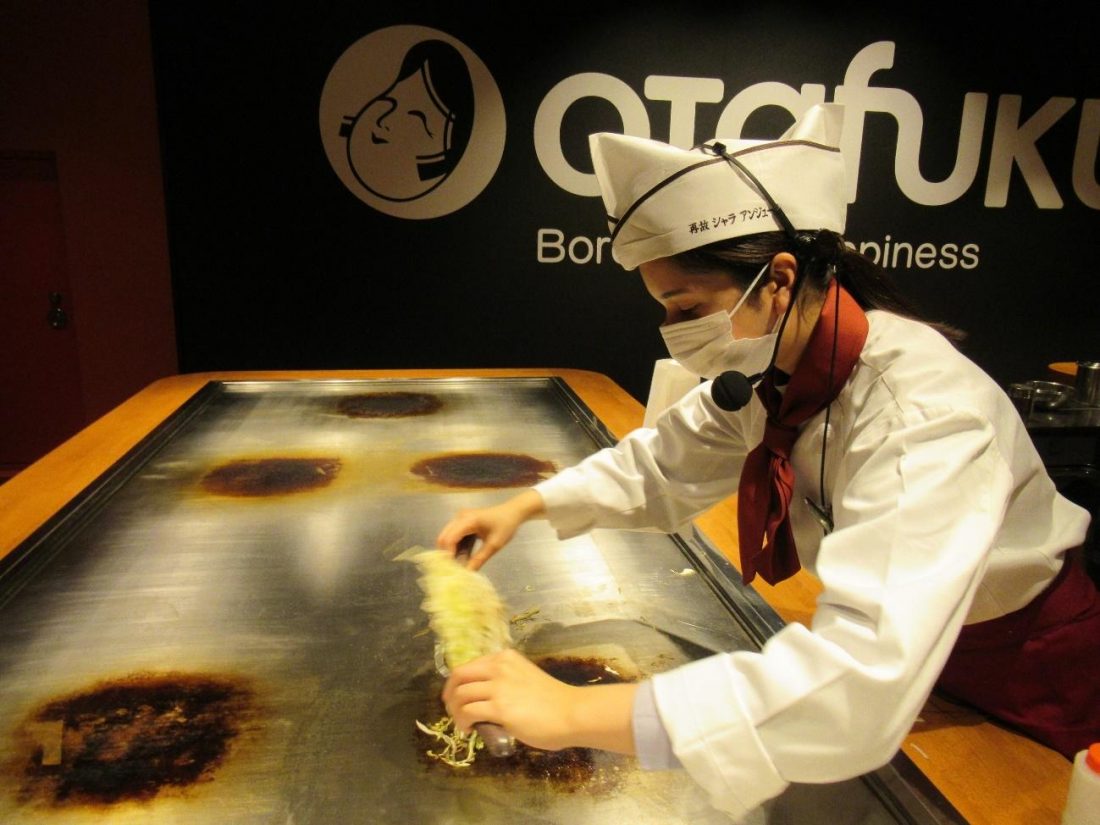 Hiroshima is home to myriad okonomiyaki restaurants, but how many let their customers do the cooking before the meal is served? OKOSTA Cooking Studio, situated on the north side of the Hiroshima Station building, caters to both domestic and international tourists, and thus is staffed with English-speaking chefs to teach the ins and outs of okonomiyaki preparation. Reserving your space online is easy in either Japanese or English, and there is a plethora of dinner plans to choose from, including options that cater to Muslim and vegetarian guests! The website says that fifth-graders and up can participate, though if you have children in the first through the fourth grade, they can join too so long as there is one parent or guardian per child to chaperone during the lesson. Go beyond the simple okonomiyaki with a dinner set plan, or let the good times roll by tacking on an all-you-can-drink option. Lastly, the whole family will cherish the memories had at OKOSTA with a commemorative photo as well as a souvenir hat and apron to take home. Helping Mommy in the kitchen can be taken to a whole other level when cooking together here, and it can continue when your child dons the souvenir apron at home long after your Japan vacation.
Moment of Joy: Foreign Privilege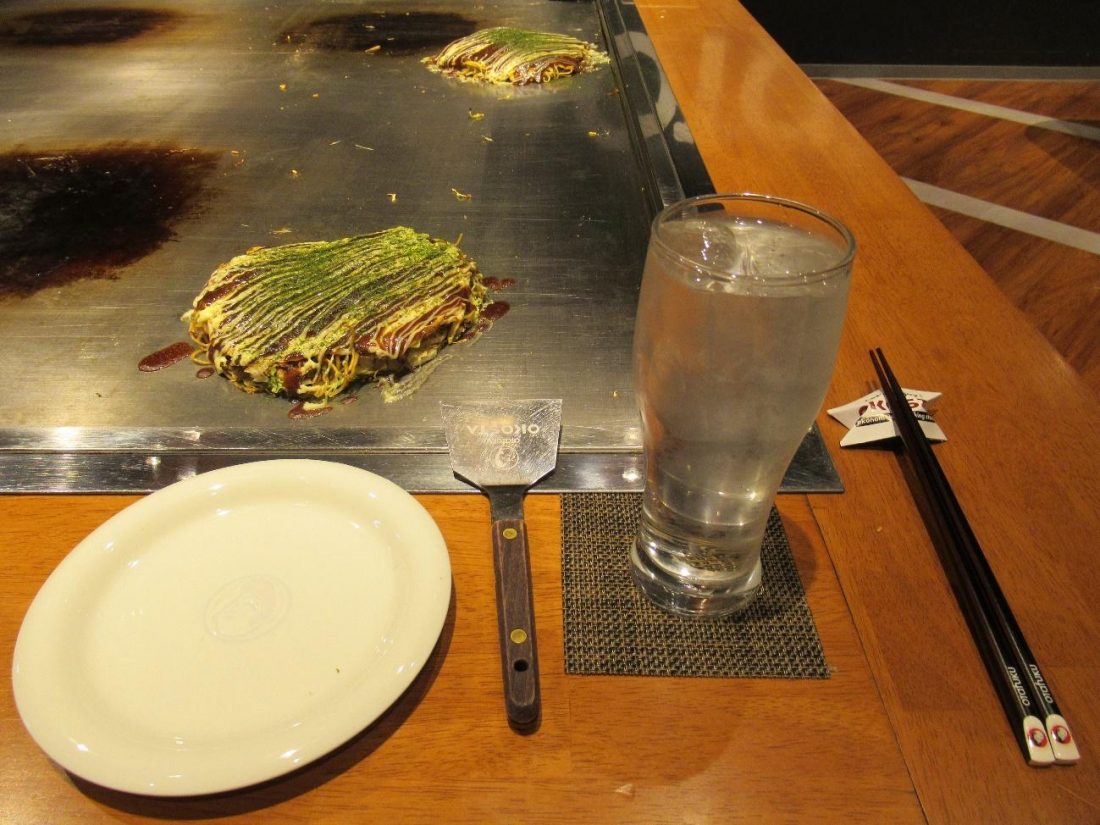 Although OKOSTA doesn't just cater to foreign tourists, the bilingual staff have a penchant for chatting up their overseas customers, which you'd do well to use to your advantage. Rather than simply letting the experience end with dinner, the chef came by to inquire about my interest in okonomiyaki as well as to express her desire to improve her English for the sake of future lessons. If you or your kids are learning Japanese, this restaurant provides a better opportunity than any to test it out. Honestly, though, despite being able to speak Japanese, pretending that I didn't led to a more engaging experience that can only be obtained with that magical foreigner's privilege.
Primary: Orizuru Tower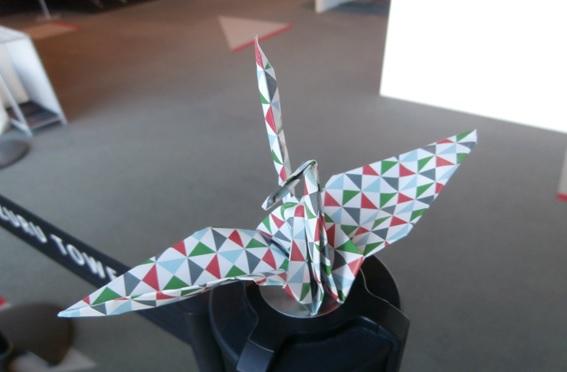 Tokyo has the Tokyo Skytree and Osaka has Tsutenkaku; Orizuru Tower is the closest thing Hiroshima has to the behemoths found in larger cities. Enter the first floor to find the Akushu Café, which whips up modern twists on regional foods, and a tremendous selection of souvenirs from all over Hiroshima Prefecture. Tickets are pricey, but foreign tourists receive a discount, and those who pay the price will be rewarded with unique features up top that won't be found in other similar tower attractions in Japan. The observation deck on the thirteenth floor is open-air, with plenty of space to sit and gaze down at the Atomic Bomb Dome (as pictured above). At certain times of the year there are seasonal decorations, such as autumn foliage or tents during the colder months. Walk down the slope to the twelfth floor, where your children will be captivated by the virtual reality games that let them fold a paper crane using their bodies or fly around town as a paper crane avatar. Kids and parents can also learn to fold their own paper crane by following bilingual instructions, and then drop it into a special window where a huge pile of paper cranes is visible to the public outside. Perhaps the most interesting part of Orizuru Tower is being able to rent a toboggan from the twelfth floor and slide all the way down to the first floor. Guests are free to walk up the slope back to the twelfth floor and slide as many times as they want; this is an ideal way to expend the pent-up energy of your hyperactive daughters and sons!
Primary: Kure Naval Museums & Harbor Cruise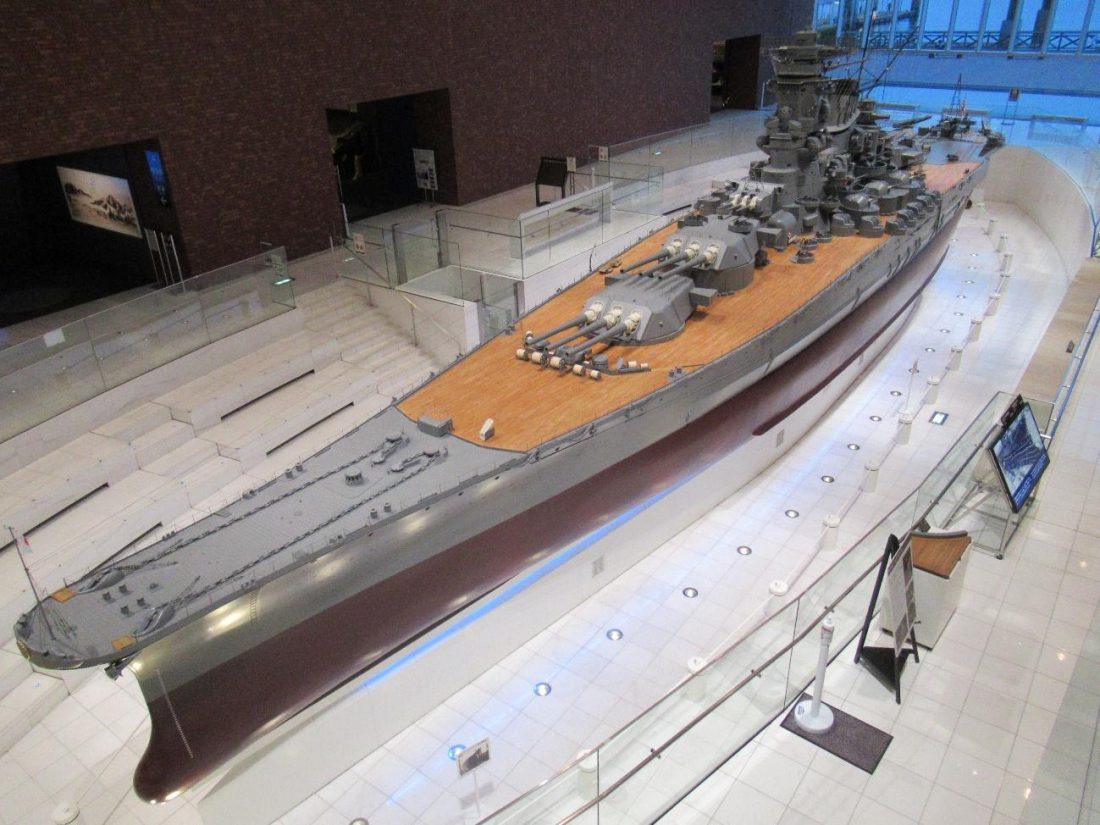 Kure is a neighboring city that's best renowned for its naval history, and the harbor is home to a great many JMSDF battleships and submarines today. If your child is into vehicles and military history, he or she will gasp in awe at the sight of the battleship Yamato (a one-tenth scale model of the real deal) , on display inside the Yamato Museum. Adjacent to that is the JMSDF Museum (also known as the Iron Whale Museum), where a real-life, decommissioned submarine is attached to the building. There, children learn about the history of the JMSDF and their role in minesweeping and keeping Japan's waters safe. They can also set foot inside the submarine and imagine daily life in cramped quarters in the depths of the big blue.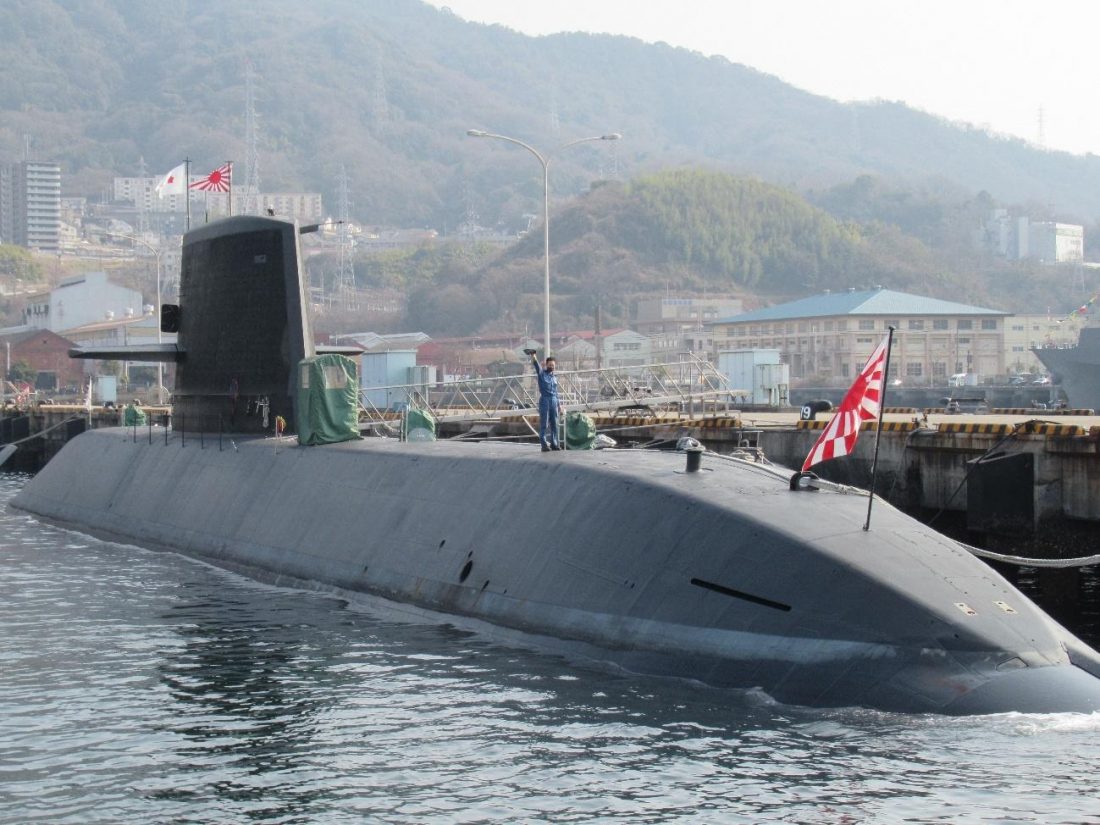 If models aren't enough, be sure to make a reservation (online, in Japanese) for a harbor cruise, where tourists come face to face with real battleships and submarines, currently in use. Your kids will witness members of the JMSDF going about their routines on board, and some of the crew will even acknowledge and wave at the tourists. Even if you don't understand any of what the tour guide is saying, the sights here speak for themselves, and the boat stops several times to allow for optimal photos to be taken. For lunch, try Kure's specialty navy curry at one of the restaurants in the vicinity, or take the plunge and sample some fried whale meat.
Secondary: Anime Otaku Shopping Spree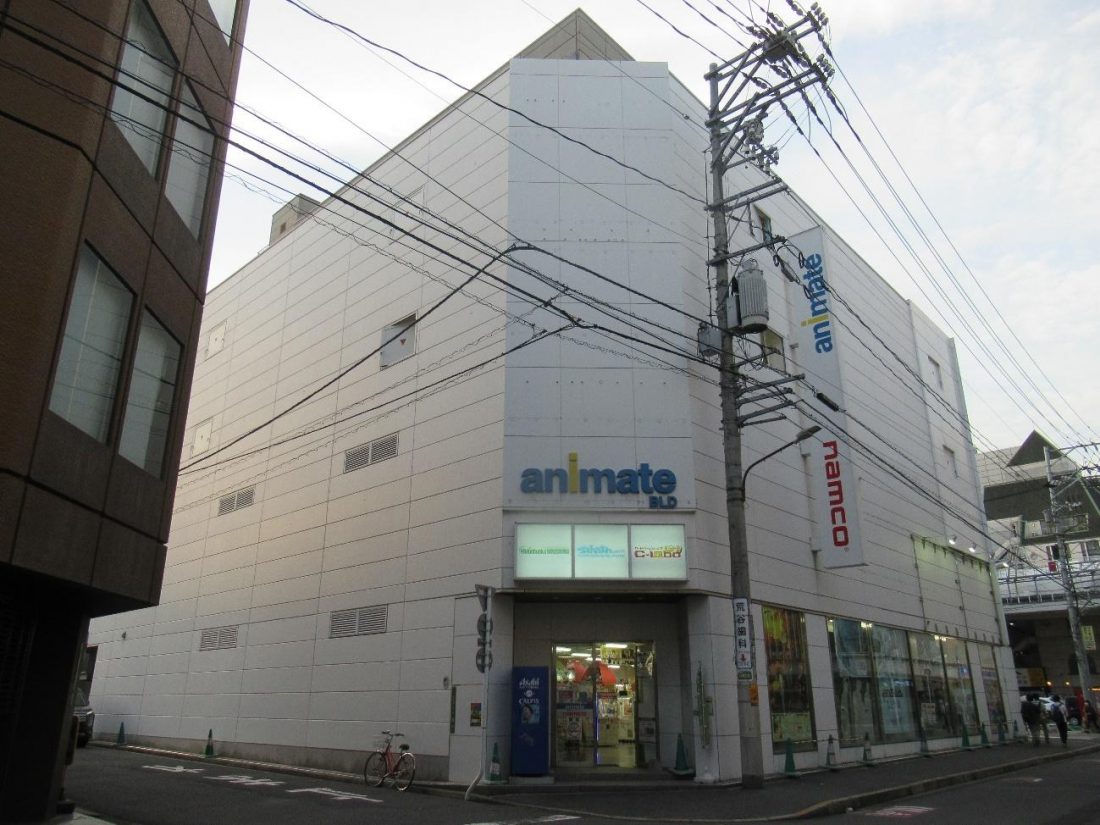 Let's face it: most teenagers with an interest in Japan are nerds (just like yours truly), and pop culture elements like anime and video games are a huge part of their desire to visit the Land of the Rising Sun. For all things anime- and manga-related, check out Animate, an otaku goods store just south of the west half of Hondori. This place sports three floors packed with merchandise, complete with gachapon machines (coin- and crank-operated vending machines that dispense random collectibles), crane games, and shelves of books and videos. Do note, however, that a significant chunk of the book section has some adult material, so you'd do well to supervise your teens inside this store. On the other hand, if your child is already eighteen (or close to it), let him or her run wild, geeking out over all the goods based on the most popular shows.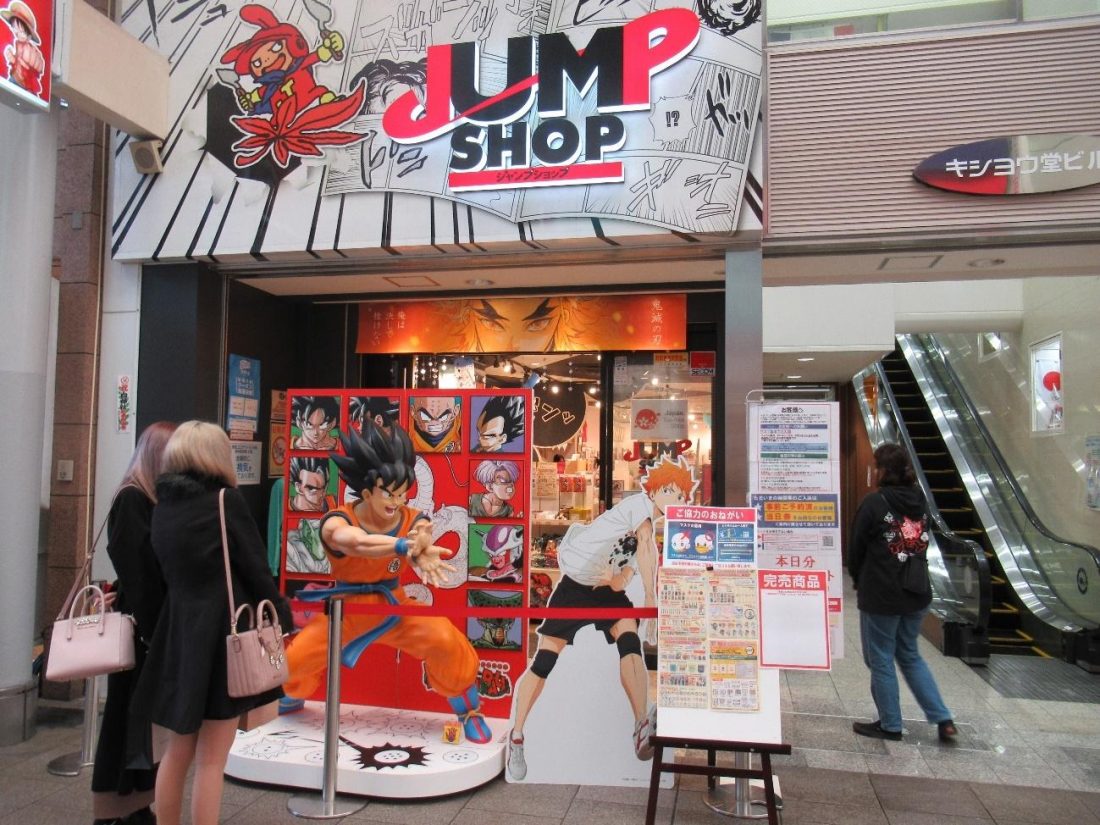 Another point of interest for the anime and manga nerd is the Jump Shop, located near the eastern end of Hondori near Parco. Based on the magazine that features the most popular manga series, the Jump Shop may be small, but your teen will find some way to spend more time and money than you thought possible. On days when special items are released, people will be lining up to get into the store, and it may be necessary to reserve a time slot in advance just to be able to browse the aisles. If your child still desires more to geek out about, there are collectible card and figurine shops on the western end of Hondori and stores inside Don Quijote with spaces for dueling. 
Secondary: Mazda Museum & Factory Tour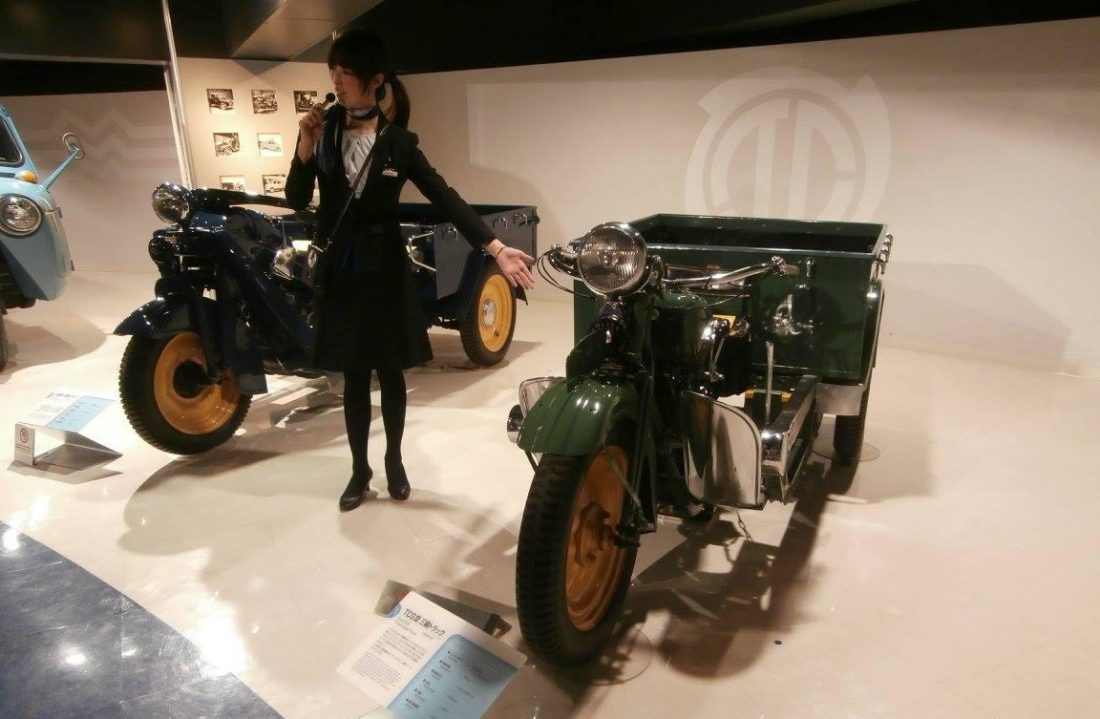 The famous automobile manufacturer Mazda has its headquarters right here in Hiroshima, and it offers tours of its museum and factory grounds, which might pique the interest of older kids who are into cars. Reserving a tour can be done online, and since Mazda knows it has fans far and wide, there are tours in both Japanese and English. The guide is both knowledgeable and fluent, giving detailed descriptions on all the key models in Mazda's history, from the pioneer three-wheeled truck to the contemporary, high-performance race cars. Since the factory grounds are enormous, a dedicated shuttle bus takes visitors between sites and reminds them of how much space is needed to manufacture cars from start to finish, as well as store and ship them all over Japan and the entire world. Part of the tour also grants a peek at the assembly line, where real factory workers are busy attaching parts to automobiles-to-be, but photography is forbidden there. Instead, your child may take advantage of the opportunity to pose with any of the pieces of history in the exhibit areas for memories with cars not found anywhere else in the world.
Secondary: The Outlets Hiroshima
There are so many malls in Hiroshima, but one of few that can blow a resident like me away is The Outlets Hiroshima. This one may take some time to get to, but it's more than worth the journey, and there are enough things to see and do to last the whole day. In a nutshell, this outlet mall is two long floors of shops, with one on the surface and the other beneath it. When the weather is too hot, too cold, or too wet, duck down to find an entire city of entertainment and dining options available. Even for a teenager, there is no shortage of things to do, and parents can easily leave them down here for an extended period of time and look for bargains up top.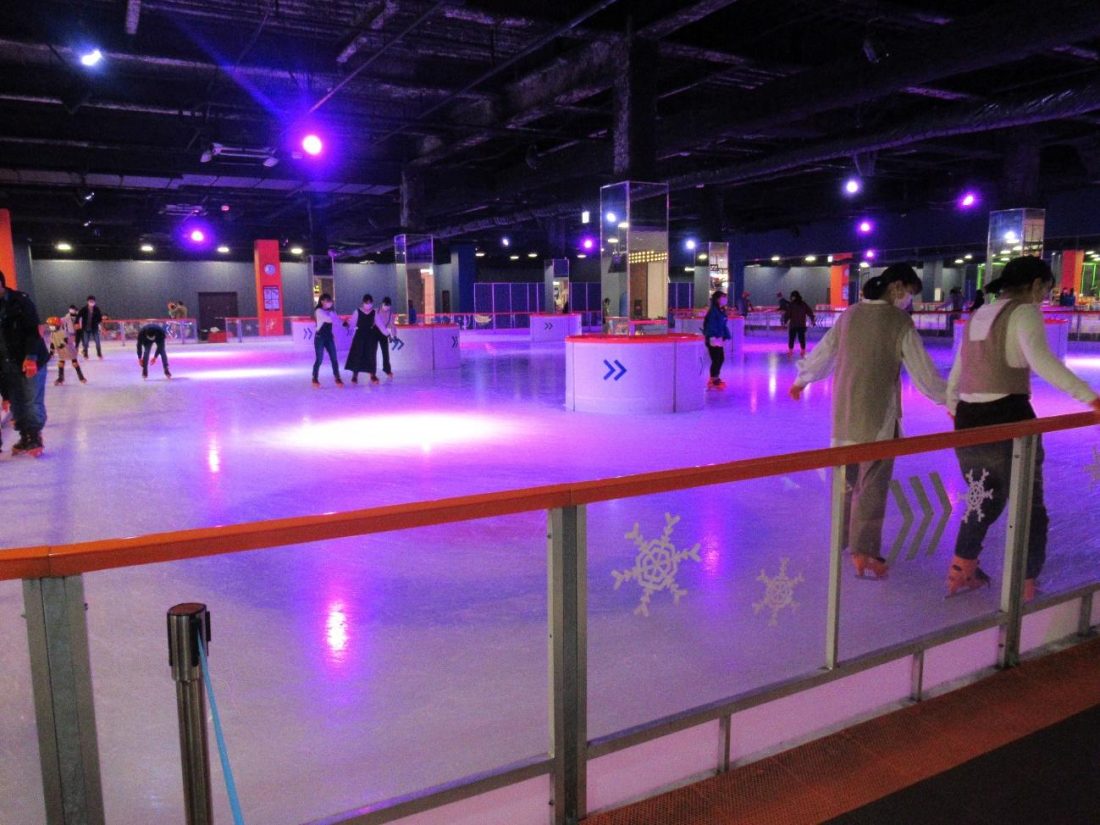 On one end of the lower floor alone, there's a movie theater, a video arcade, an ice-skating rink, and a trampoline park, all next to each other! Lazier kids may opt for movies and video games, whereas the more athletic youth may prefer gracefully navigating the ice or performing stunts on trampoline floors, walls, and a pool of foam cubes. What sets the arcade here from others in the city is its sheer number of virtual reality attractions, letting players simulate shooting targets, scoring goals in soccer, or engaging in a round of human Tetris. When your teens have had their fill of fun, they can retreat to the food court, which is presented more like a town, complete with streets of eateries representing a world's fair of cuisines. Some of the restaurants may feature a drink bar, theoretically allowing patrons to stay as long as they want before getting back in on the action or until night falls and it's time to go home.
Entertainment Evaluation
Though I am childless, I visited each of these places with the mindset of a child in what I believed was the most appropriate age group. In addition, the categories I assigned to each entry are not absolute; your elementary school-aged child may want to see Mazda cars, and your teenager just might love the rabbits on Okunoshima most of all. This list isn't to say that children won't enjoy the classic sites like Hiroshima Castle or the Peace Memorial Museum, but sprinkling on a couple of these items will certainly liven up the vacation for your young ones. After all, I remember a time when I thought temples were boring, and even if your kids are into those places, the appreciation is usually augmented after they grow up. Japan's traditional culture truly is fascinating, but bits and pieces of the ordinary and modern serve to create a more balanced itinerary, fit for every single member of the family.