Itineraries 2day
Wildlife Immersion Tour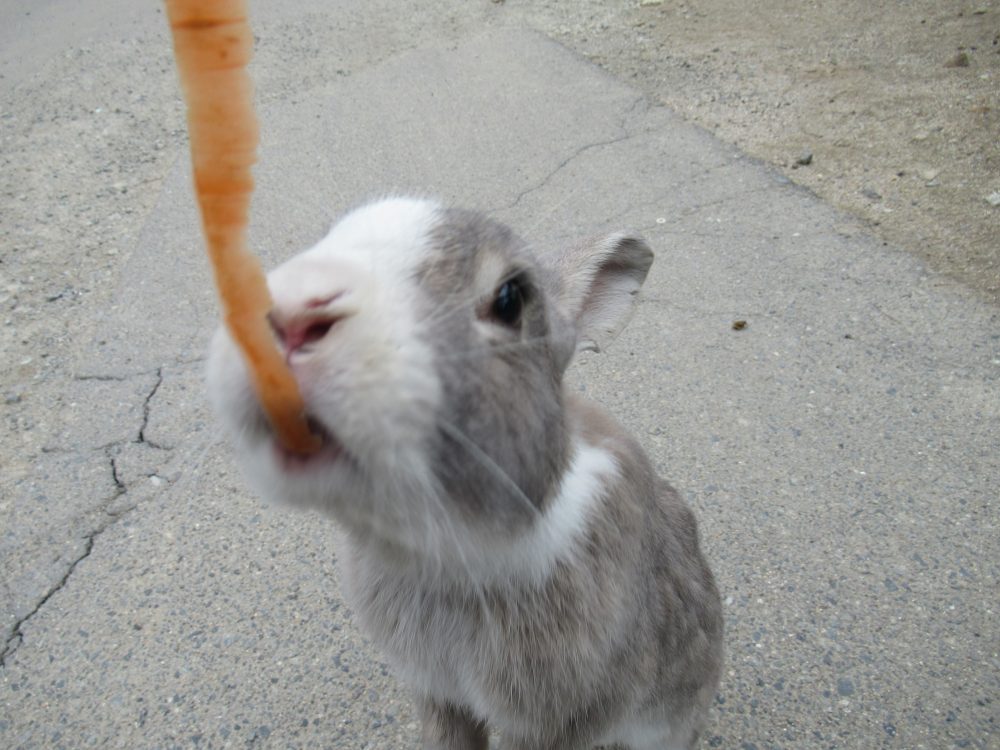 Hiroshima Prefecture boasts a wide array of locales where animals gather. This itinerary takes visitors to three different cities where they can interact with the local critters in their natural habitat. Mingle with deer on Miyajima, feed the rabbits on Okunoshima, and spot the resident cats all over Onomichi!
Day 1
Transportation: Miyajima-guchi Pier [JR Ferry, ~10 minutes]
Transportation: Tadanoumi Station [JR Sanyo & Kure Lines & Ferry, ~145 minutes]
Lodging: Kyukamura Okunoshima
Day 2
Transportation: Onomichi Station [Ferry & JR Kure & Sanyo Lines, ~100 minutes]
Transportation: Hatchobori [JR Sanyo Line & Hiroden Streetcar #1, 2, or 6, ~110 minutes]
Grab dinner before spending the night downtown or proceeding to your next destination.
Miyajima Pier (宮島桟橋)
1162 Miyajima-cho Ebisu-cho, Hatsukaichi, Hiroshima Prefecture, JAPAN
Itsukushima Shrine (厳島神社)
1-1 Miyajima-cho, Hatsukaichi, Hiroshima Prefecture, JAPAN
Momijidani Park (紅葉谷公園)
345 Miyajima-cho, Hatsukaichi, Hiroshima Prefecture, JAPAN
Miyajima Public Aquarium (宮島水族館)
10-3 Miyajima-cho, Hatsukaichi, Hiroshima Prefecture, JAPAN
Anago-meshi Ueno Miyajimaguchi Flagship Store (あなごめしうえの宮島口本店)
1-5-11 Miyajimaguchi, Hatsukaichi, Hiroshima Prefecture, JAPAN
Ōkunoshima (大久野島)
Okunoshima, Tadanoumi-cho, Takehara, Hiroshima Prefecture, JAPAN
Kyukamura Okunoshima (休暇村大久野島)
5476-4 Tadanoumi-cho, Takehara, Hiroshima Prefecture, JAPAN
Ichibankan (壱番館)
2-9-26 Tsuchido, Onomichi, Hiroshima Prefecture, JAPAN
Cat Alley (猫の細道)
19-26, Higashitsuchido-cho, Onomichi, Hiroshima Prefecture, JAPAN
Onomichi IHATOV・Maneki Neko Museum in Onomichi (尾道イーハトーヴ・招き猫美術館in尾道)
19-26, Higashitasuchido-cho, Onomichi, Hiroshima Prefecture, JAPAN
Senkoji (千光寺)
15-1 Higashitsuchido-cho, Onomichi, Hiroshima Prefecture, JAPAN
Owl de Base Owl Café (オウルドベース フクロウカフェ)
Mishima Building 4F, 1-33 Fukuromachi, Naka Ward, Hiroshima City, Hiroshima Prefecture, JAPAN
Hondori Shopping Street (本通商店街)
Hondori, Naka Ward, Hiroshima City, Hiroshima Prefecture, JAPAN