Explore
Haku-un Cave (白雲洞)
Haku-un (White Cloud) Cave is a limestone cave located in Taishaku Gorge, a canyon that straddles Shobara City and Jinsekikogen Town. There are countless limestone caves scattered in the depths of Taishaku Gorge, but Haku-un Cave is the only one that is open to the public. It is a huge limestone cave with a total length of about 200 meters and a height of about 20 meters. Inside the cave, stalactites, stalagmites, and stone pillars have been preserved in their natural state, and tourists are free to visit them.
---
(Admission Fee)
Adult – ¥300
High School Student – ¥200
Elementary/Junior High School Student – ¥150
※If you wish to use your student discount, please present your passport or school ID at reception before entering.
Moment of Joy
The temperature in the cave is kept at around 11 degrees Celsius throughout the year, and the footholds are wooden and stable, making it safe to visit. The cave walls are lined with stalactites of various sizes and shapes, and if you look carefully, you can find fossils of corals and other animals that lived in the Cretaceous Period. Furthermore, some of the geological formations may resemble common objects, such as this rabbit-shaped boulder.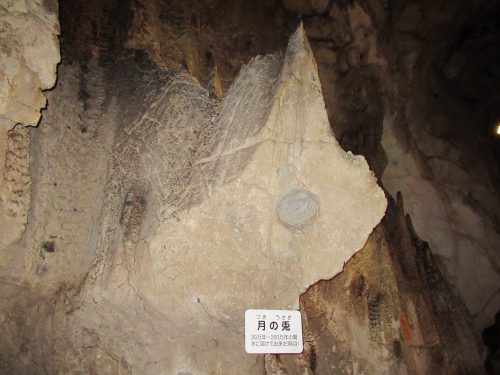 Category
Address

Taishaku Mito, Tojo-machi, Shobara, Hiroshima Prefecture, JAPAN
Tel

08477-6-0062
Open

9:00 - 17:00
Closed

Thursdays
Official