100 STORIES
The Top 10 Things to Do in Miyajima
宮島 "Miyajima", also known as 厳島 "Itsukushima", is an island in the Seto Inland Sea. It has always been a very spiritual place and because of this there are several famous shrines and temples on the island. The most famous of which is the 厳島神社 "Itsukushima-jinja", a Shinto shrine that has been designated as a UNESCO World Heritage Site. Miyajima is an exceptionally photogenic spot and there are dozens of things to do and see and eat for all kinds of travelers. It is certainly a place to tick off the bucket list!
厳島神社 "Itsukushima Shrine": A Place You Can't and Shouldn't Miss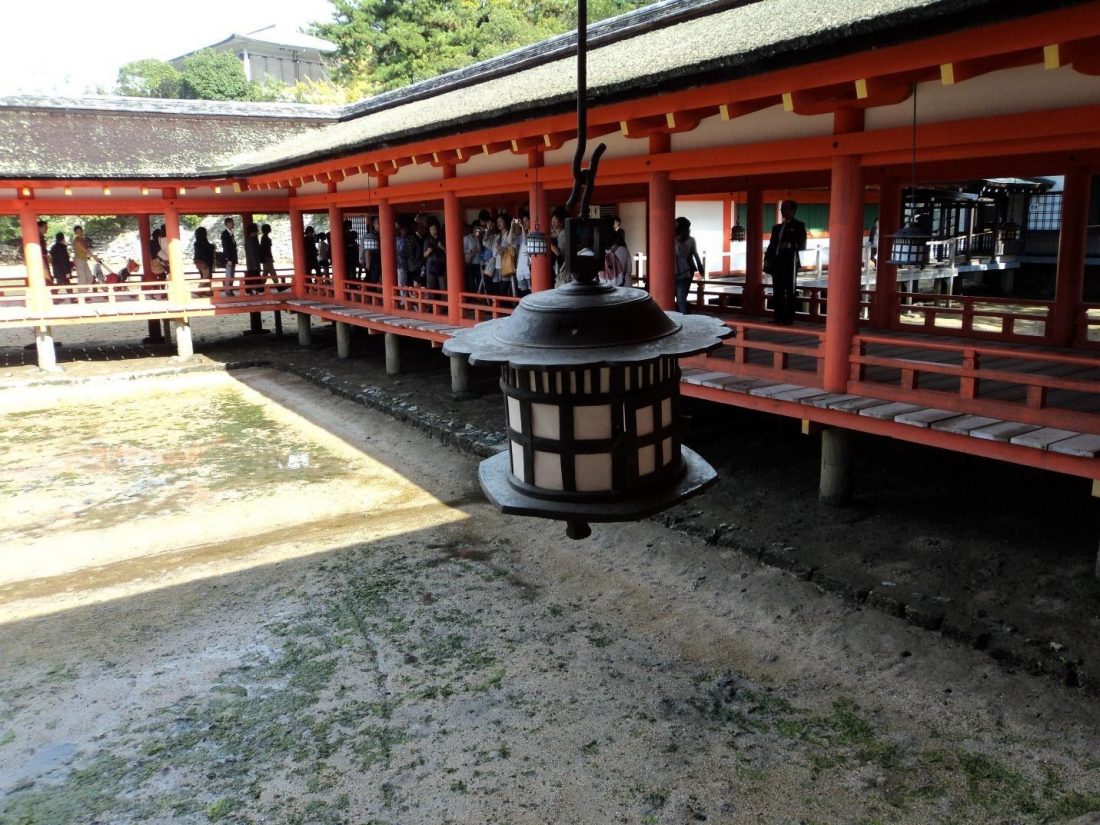 The main 鳥居 "torii", gate, to Itsukushima Shrine also happens to be the iconic symbol of Miyajima. It is a huge, orangish-red torii, standing impressively on the coast in front of the Shrine. When the tide is high, the torii appears to be floating on the water, which is why it has the nick-name "the floating gate". When the tide is low, you can walk right up to it.
Itsukushima Shrine itself has only one entrance and one exit for visitors. It's ¥300 to enter and it closes at sunset except for special events. The whole shrine is one long, covered board walk, the tide will rise and fall under your feet throughout the day. It is a great place for photos and there is a shop that sells お守り "Omamori", good luck charms, 御神籤 "Omikuchi", paper fortunes, and 御朱印帳 "Goshuincho", an official Itsukushima Shrine stamp. 
It is suspected that a version of Itsukushima Shrine was built as early as the 6th century C.E. However, the version that would most likely be familiar to us today was built by the military leader Taira no Kiyomori during the Heian Period (12th century). In 1996 it was internationally recognized for its religious, cultural and historical significance and designated a UNESCO World Heritage Site.
Itsukushima Shrine is a Shinto shrine. Shintoism is an ancient religion that originated in Japan. It is believed that the gods control nature and protect us, it is also believed that they live in shrines. So, when we visit a shrine, we pay our respects to them so they may continue to look after us. The Itsukushima Shrine is home to three sister gods, Ichikishimahime no Mikoto, Tagorihime no Mikoto, and Tagisuhime no Mikoto, they are gods of the sea and storms. 
大聖院 "Daisho-in": The Enchanting Shingon Temple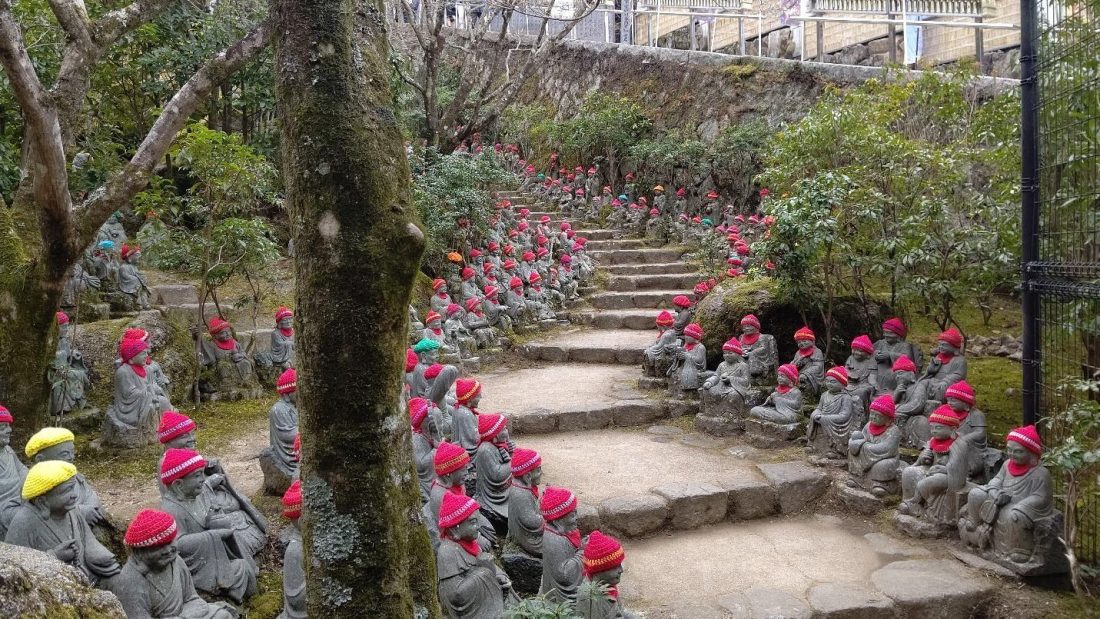 Daisho-in is a cluster of structures, statues and buildings that are layered up along the side of Mt. Misen, Miyajima's highest mountain. The countless statues and images throughout the complex are mesmerizing and packed with Buddhist symbolism, but you don't have to be Buddhist to appreciate the space. 
To name but a few of the most notable things within Daisho-in for me: The stairs, that start from the bottom and lead all the way up to the top of the complex are lined with metal, spinning wheels. It is said that spinning these wheels is the equivalent of reading a volume of the Heart Sutra, an important Buddhist script. The Henjokutsu Cave where 88 icons are set with lanterns, representing all of the sacred stops along the Shikoku Pilgrimage route. The hundreds of 地蔵さん "Jizo-san", little guardian statues. They come in all shapes and sizes and they are all adorned with little hats which are, according to what someone told me, made by one woman who lives on the island. 
Daisho-in is the oldest temple on the island. It was founded by the monk Kobo Daishi in the 9th century C.E. Kobo Daishi was also the founder of the Shingon sect of Buddhism, which is very common throughout Japan today. Daisho-in is known to have had a few famous people stay within its walls over the years, such as Emperor Meiji in the 19th century and the 14th Dalai Lama in 2006.
The Okeiko Experience: A Chance to Wear Kimono and Participate in Traditional Japanese Activities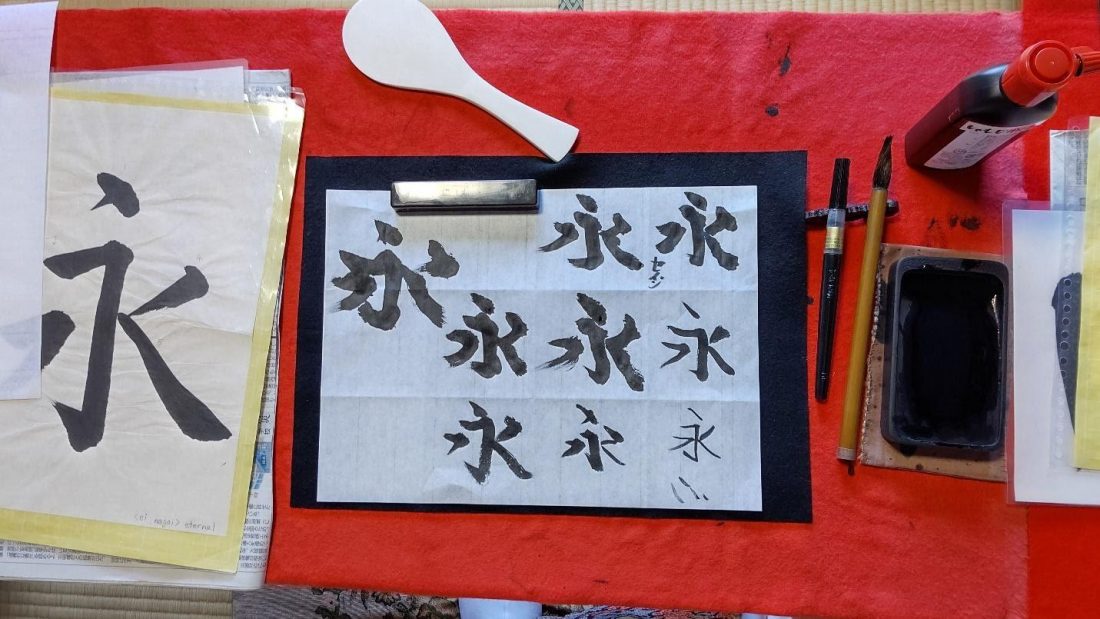 Okeiko is a group that operates in a beautiful Zen temple called 徳寿寺 "Tokujuji" and they offer several different experiences to choose from. Among the choices are: Wearing a kimono (for both men and women), participating in a tea ceremony, making おにぎり "onigiri", rice balls, doing calligraphy, and making お守り "Omamori", good luck charms.
You have to make an appointment either by phone or on the website beforehand. They have a sort of "a la carte" approach to what they offer, so you can choose one, two, or three activities and you can choose whether or not to do them in a kimono. Of course, the price varies depending on what you choose. Prices range from ¥2,000 for a very simple version of an activity to ¥20,000 for three involved activities while wearing a kimono.
A Hike Up Mount Misen: Miyajima's Highest Peak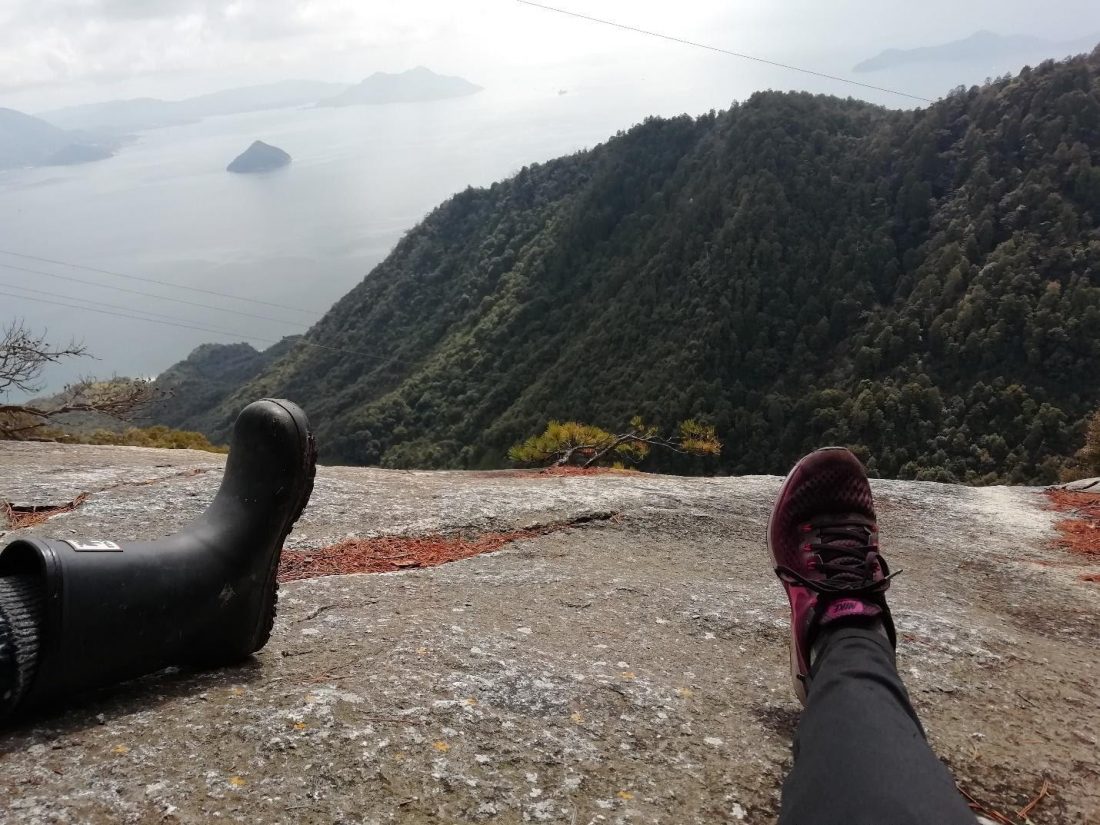 There are two ways to get to the top of Mount Misen, riding the Ropeway or hiking. There are a few trails to choose from but I am most familiar with the弥山登山道紅葉谷コース "Misen Tozando Momiji-dani Kosu", the Mount Misen Momiji Valley Climbing Course. 
I would rank it a semi-difficult hike, mainly because it's mostly composed of uneven stairs that wined straight up for over 2.5 km. It takes me about an hour to reach the top and about 45 minutes to get back down, provided I don't stop too much. It's definitely a work out and it will take a chunk of your day, but if you like hiking and pretty views I highly recommend it. Definitely wear comfortable shoes, keep in mind that the Ropeway closes at 17:00 and don't get stuck up there after the sun goes down, it gets very dark! 
Most of the trail is along a beautiful river and under a thick canopy of trees, you don't see much of a view until you get to the very top. Near the top, you'll suddenly be on a concrete road and you can go either left or right. Going left leads you to the top of the Ropeway and a look out point. Here, you can buy a one-way ticket down the Ropeway if you don't want to hike back down. Going right leads you to the 霊火堂 "Reikado" Buddhist Temple and a little further up from there is another look out point.
The Miyajima Public Aquarium: Great for the Whole Family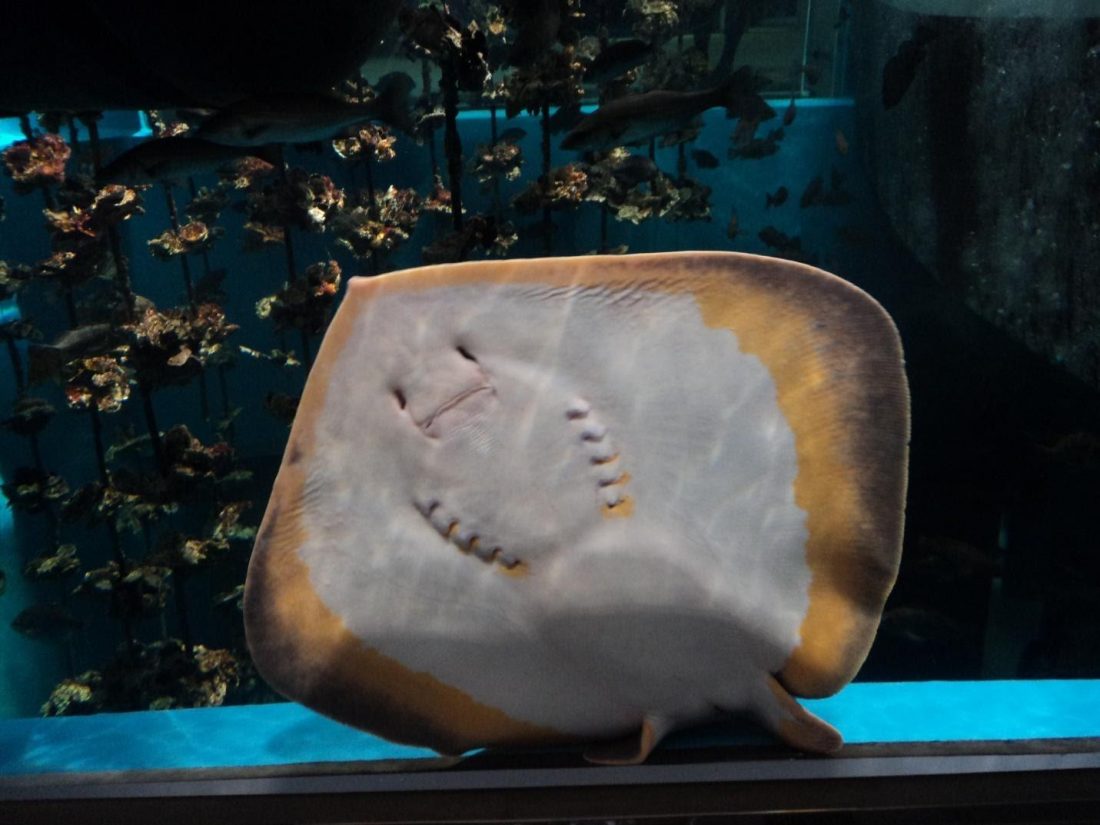 The 宮島(マリン)水族館 "Miyajima (marin) suizokan", The Miyajima Public Aquarium, is great for families and for people who have an interest in local marine life. It's about ¥1,500 per adult to enter.
The aquarium has a variety of sea life common in aquariums everywhere, like sealions, starfish, and stingray, but Miyajima's aquarium also focuses on local marine life, here in the Seto Inland Sea. For example, oysters are very common locally and they are a very popular dish here during the winter season. The aquarium shows how the oysters are farmed and what they look like under the water. 
Stop for a Bite! Okonomiyaki at Sakuramaru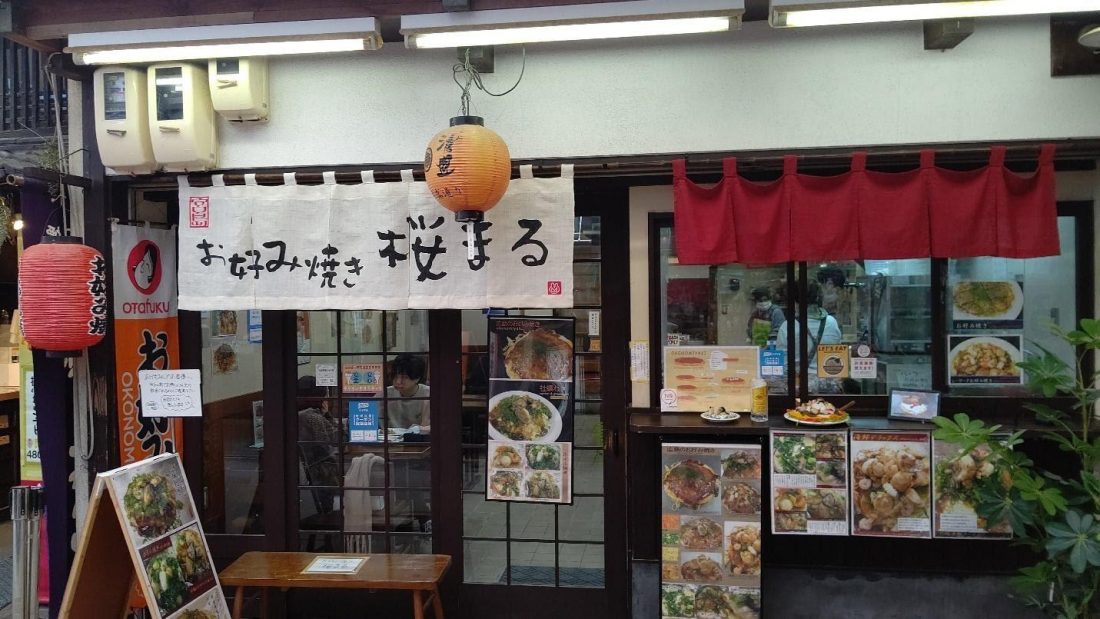 If you're hungry, there are all sorts of options in Miyajima from sit in restaurants to snack stands to bars and cafes. For a sit in option, I recommend a restaurant called お好み焼き桜まる "Okonomiyaki Sakuramaru". Its right on the main shopping strip leading to Itsukushima Shrine, so a really convenient spot to escape the fray and sit down for a bit.
Okonomiyaki Sakuramaru is a Hiroshima style okonomiyaki restaurant, so this is mainly what they serve along with smaller teppanyaki (hot plate) foods. In case you don't know, okonomiyaki is a heavy, layered food, traditionally prepared with cabbage, pork, egg, and soba noodles. This restaurant has a few special okonomiyaki, for example, a beef and 蒟蒻 "konnyaku", plant-based jelly-like noodle, version and a pescetarian friendly version. The pescetarian friendly version is only made with fish, vegetable, and egg products and prepared in a special spot on the hot plate away from the meat. If you want the pescetarian option, ask for an okonomiyaki without meat, "肉なし下さい" "niku nashi kudasai", and they should know what you mean. If you happen to be here in the winter, I recommend the oyster okonomiyaki! 
A Quiet Escape with Japanese Sweets: Yukari Chaya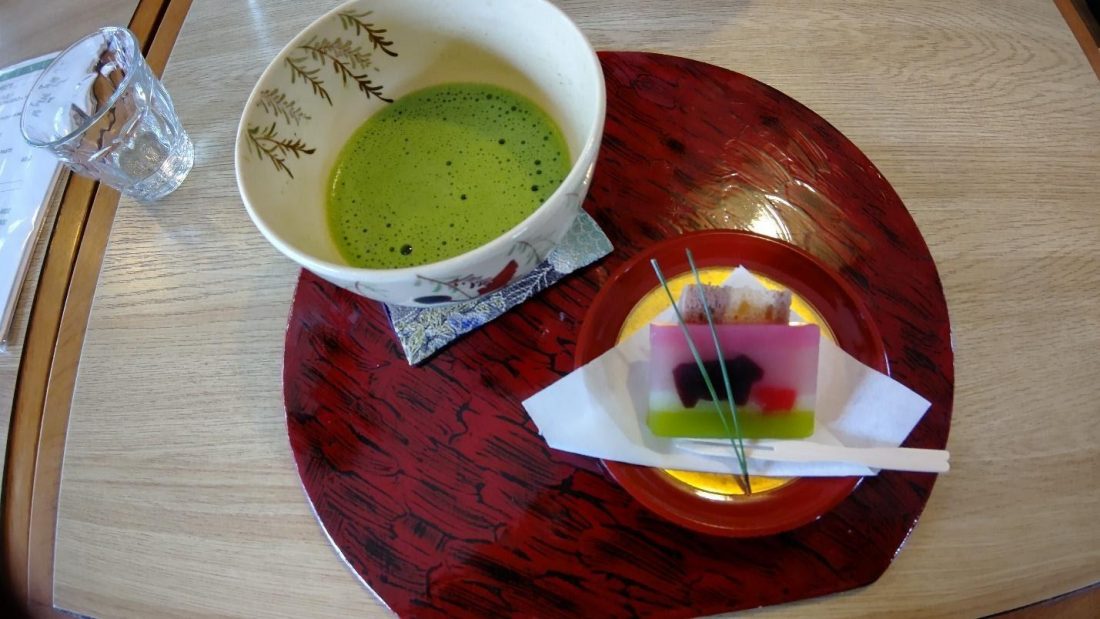 Miyajima can be a little overwhelming and exhausting at times, especially if you come during the busy season. There is a little café that is away from the hustle and bustle, a great place to relax. It's called 遊鹿里茶屋 "Yukari Chaya" and it is an old, grand estate, converted into a café. 
There is a western style dining room next to the kitchen where you can watch them brew coffee and tea. There is also a tatami mat room with large windows overlooking a beautiful back garden. And, there are tables out in the garden if you want to sit outside. 
The menu is very simple and aside from coffee, very traditional. They serve 抹茶 "macha", green tea, and a small handful of options for sweets. The type of sweets depends on the season and they are small and delicate, and usually sweet because of red bean paste, not sugar. 
Momiji Manju: A Deliciously Popular Treat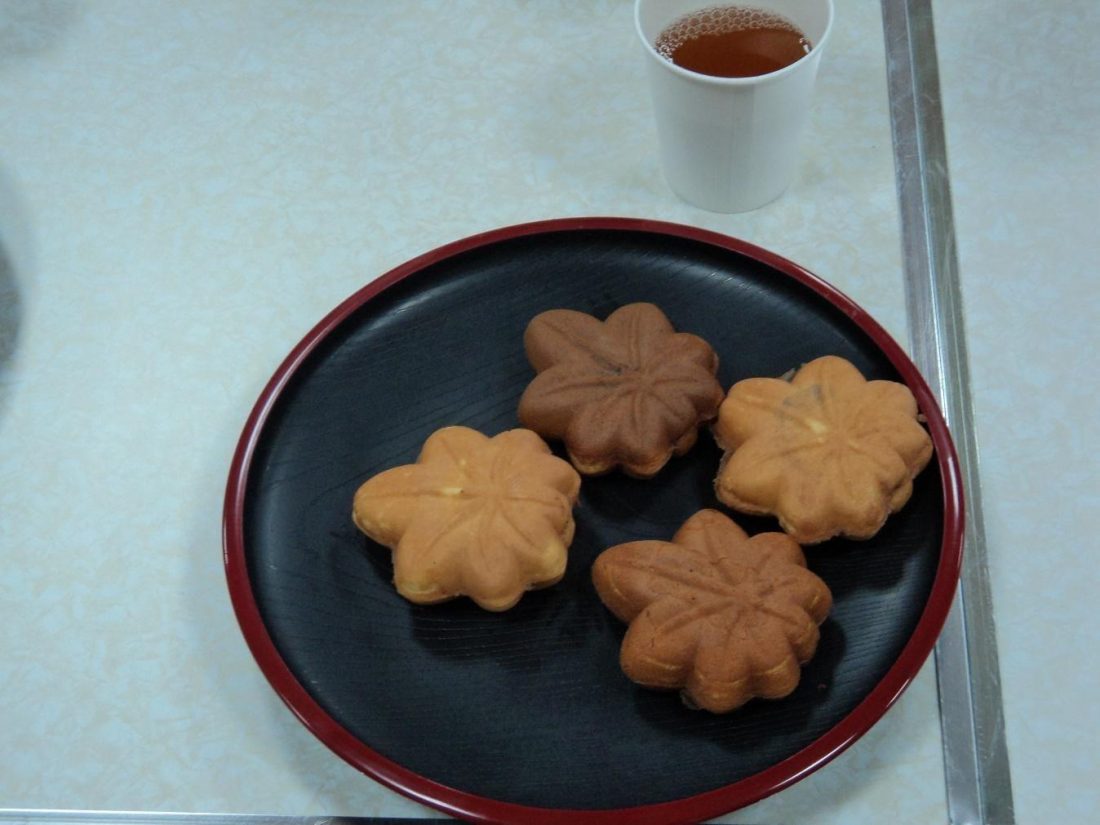 もみじ饅頭 "momiji manju" are bite-sized, maple leaf shaped cakes, traditionally filled with sweet bean paste and they are unique to Miyajima. Nowadays, you can find fillings of all kinds, from custard to chocolate to cheese. 
There are a lot of momiji manju shops on the island but やまだ屋 "Yamadaya" is probably the most famous. It was established in 1932 and it has been going strong ever since. On the first floor of the shop, you can buy individually packaged momiji manju or you can buy a nicely wrapped assortment of them, as per the Japanese おみやげ "omiyage", souvenir, culture. 
I like Yamadaya because it offers a chance to make your own momiji manju. You have to make an appointment and there is a fee but unless it's an insanely busy day it is usually possible to make an appointment no more than an hour or two in advance and it only costs ¥550 per adult. It's a fun experience; it's only a half an hour and you get to eat what you make!
A Personalized Shamoji: It Makes for a Fun Memory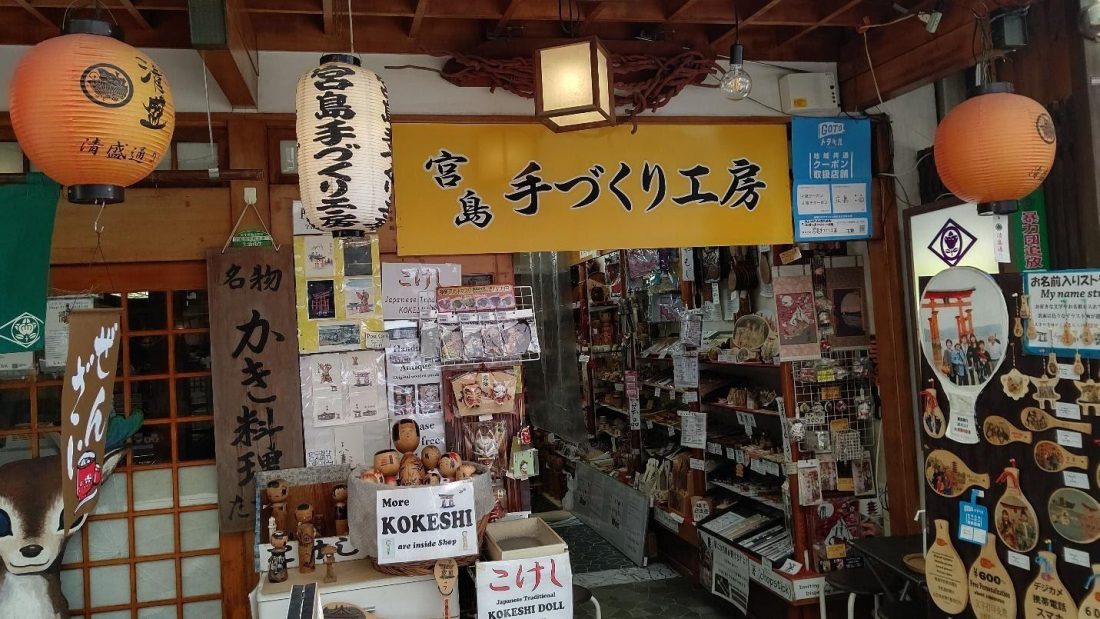 Among the countless shops in Miyajima, 宮島手づくり工房 "Miyajima Tezukuri Koubou", Miyajima Homemade Goods, sticks out to me the most. I think it is because they whittle all of the wooden goods they sell by hand and they can print pictures from almost any devise onto aしゃもじ "shamoji", rice paddle, within 10 minutes for only ¥600. So, for example, it's possible to take a picture of the Itsukushima torii on your phone, go to the shop, and they can take the photo from your phone and put it on a shamoji almost immediately. I always thought this was a good idea for a fun and thoughtful souvenir that doesn't cost much. 
In the Mood for a Craft Beer?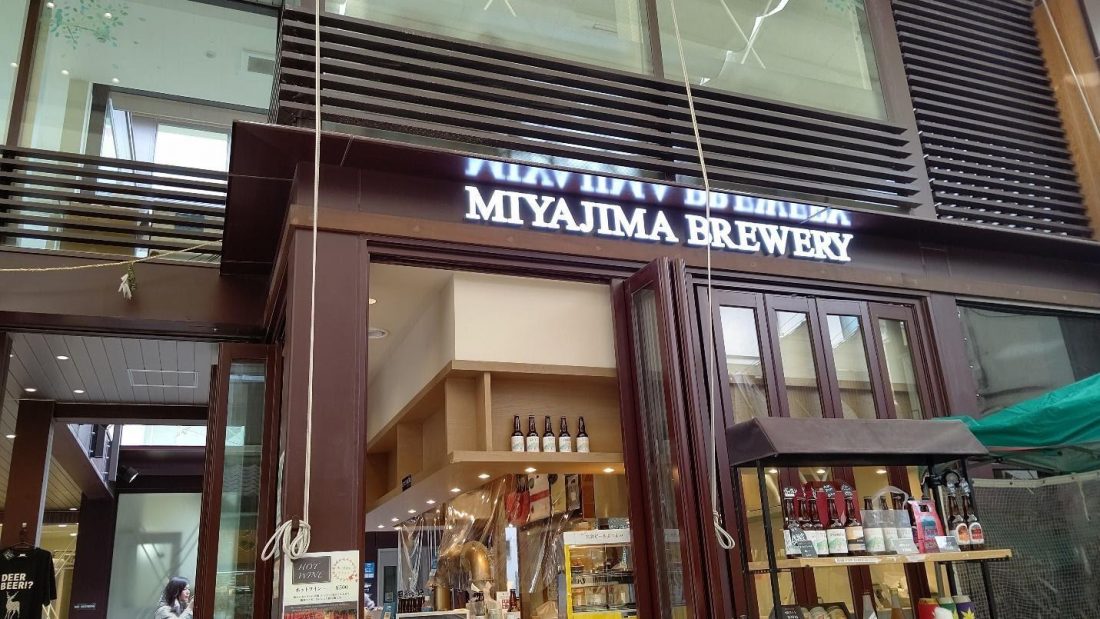 The Miyajima Brewery is a great place if you like beer. The brewery itself is on the main shopping strip in Miyajima but there are lots of places that sell the beer both on the island and across Hiroshima Prefecture. 
Miyajima Brewery has a variety of flavors from light and smooth to heavy and bitter. I recommend making the brewery your last stop of the day. The main seating area has huge windows overlooking the Seto Inland Sea, and watching the sunset with a cold beer after a long day of walking around is a treat.