100 STORIES
Kokopelli bouldering space: another way to workout
Living in Japan, you often find yourself unable to go to the gym because of high prices: compared to when I was living in Paris, the price of gyms in Japan surprised me and had me look for other ways to exercise. Also, because of the current sanitary situation, it can be tricky to look for new activities outside anyway. It's obviously quite hard at first, because you have no idea what you should be doing. But then I remembered how I used to do rock climbing when I was in high school (I grew up in a small town surrounded by the French alps so that was kind of mandatory), and I wondered if there would be any similar place in Hiroshima.
Then I considered the fact that rock climbing requires quite a bit of material and honestly that sounded like just too much of a hassle to go through, so I decided to go for the more 'casual' option (although it's not easier, far from it), that is to say bouldering.
Bouldering is essentially rock climbing but without the ropes and pikes and whatnot, which implies that it is practiced indoors, on a bouldering wall. 
So there are a few bouldering places in Hiroshima, so I looked for something that would be big enough for me to have a good workout, but nothing professional that would require me to have some kind of advanced skills or superhuman stamina and strength. I ended up finding the perfect place in Fukuyama; it is a bit of a drive, but it is definitely worth it: the Kokopelli bouldering space.
A minimalistic design for maximum performance with minimum trouble
Once you arrive, you will instantly realize what I mean with minimalistic design: even on the outside, extra decoration is kept to a minimum, and bouldering is clearly the sole preoccupation of this place.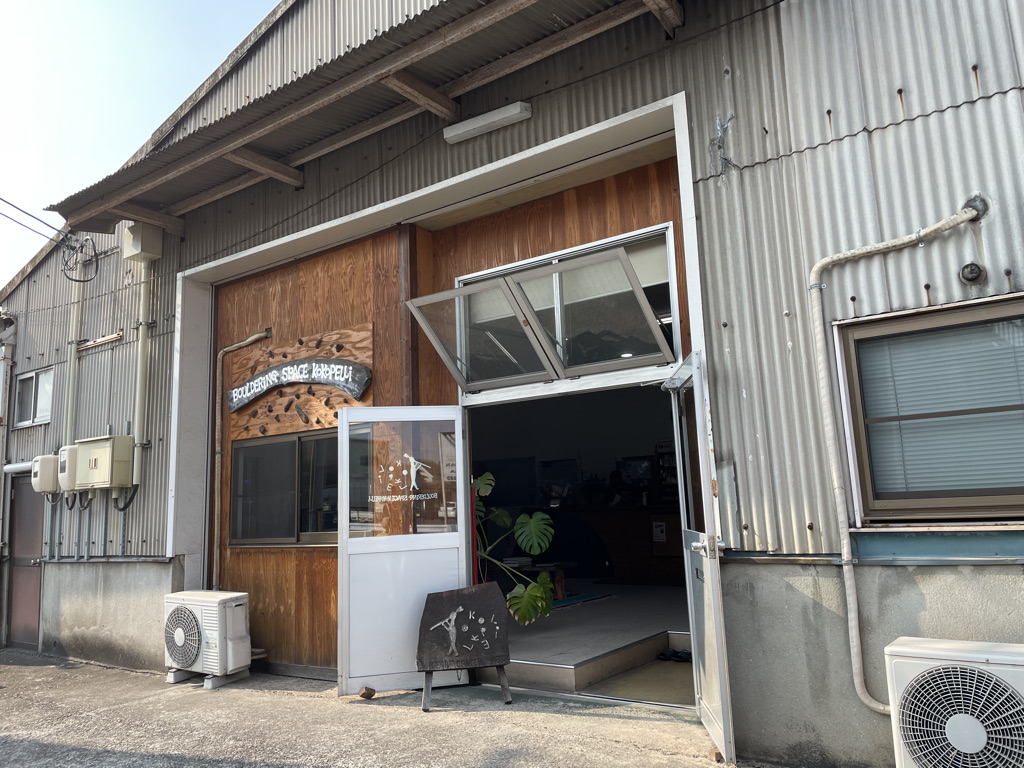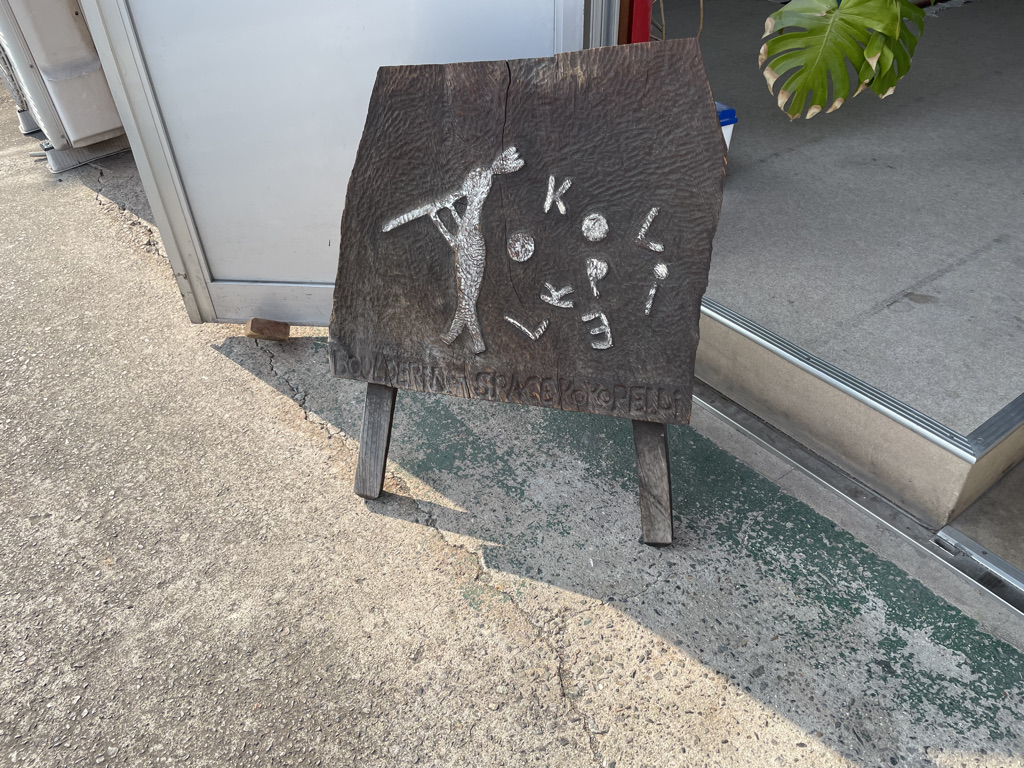 It is actually quite huge! Once you step in, you'll notice that the place was designed to cut through the fluff and allow you to enjoy bouldering and only bouldering: the whole climbing area is essentially made of brown cardboard walls, filled with holds and grips, mattresses on the floor in case you fall, and that's pretty much it.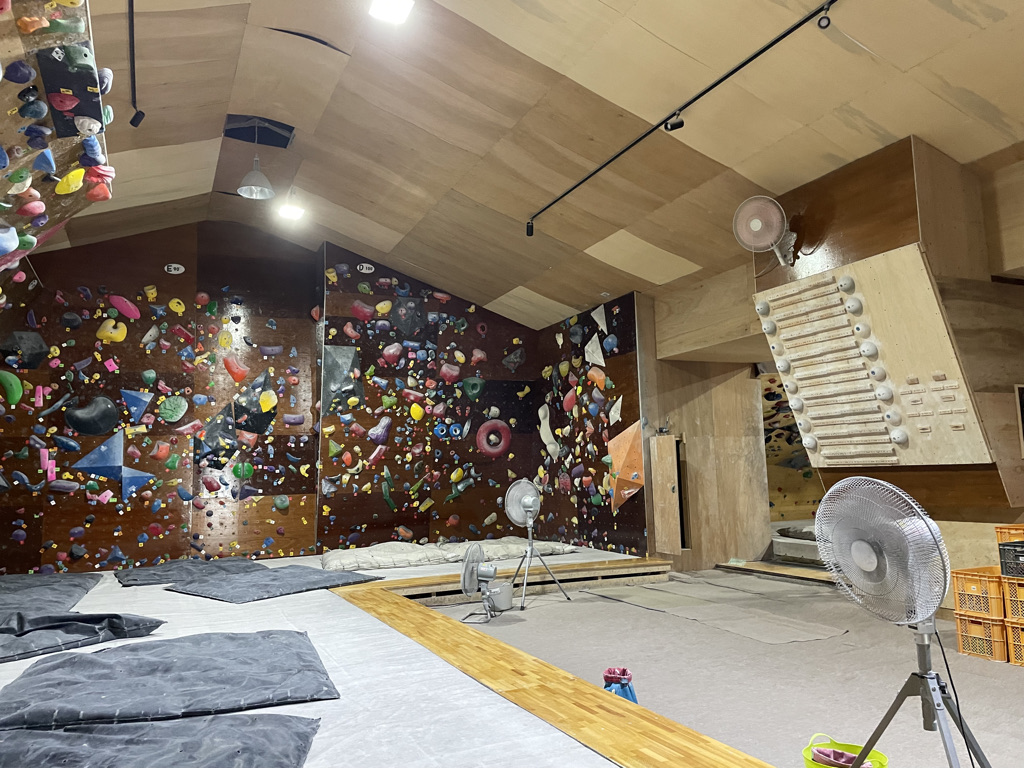 You can instantly feel the place was built by someone who had a passion for bouldering and wanted to create a space that was specifically dedicated to that, with no extra, so that people could literally come in, practice, and come out without any encumbrance.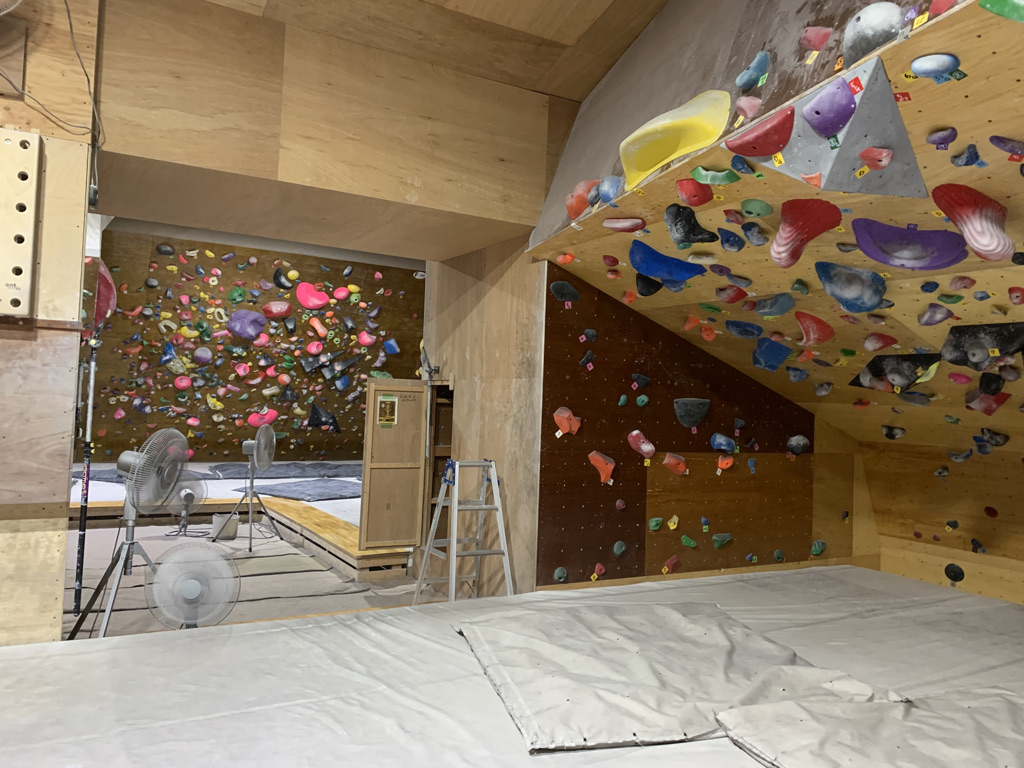 Because of its minimalism, the prices are really low: you can practice bouldering for the whole day for only 2,100 yens (so approximately $19). If you pay a thousand yen ($9), it goes down to 1,700 for a day ($15), 1,300 for two hours ($12). You just have to add 300 yen ($3) for shoes, and that's it, so you can really go there completely unprepared with a bit of money in your pocket and go bouldering right away.
A personalized experience to fit what you want to get from bouldering
Nonetheless, the place is actually filled with challenging routes. I don't have much experience in bouldering, so it's not like I could take on the most advanced routes anyway (those sharp angles that have you climb with your body almost parallel to the ground terrify me), but still, I'm not out of shape yet anything beyond the basic routes was a challenge to me.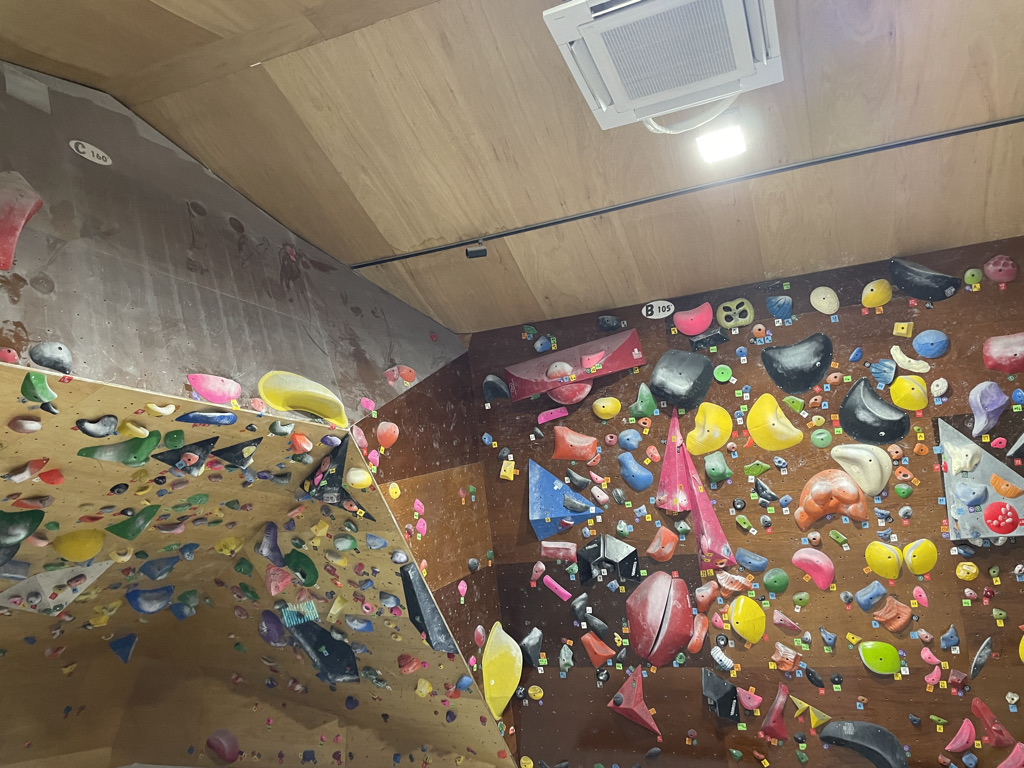 Clearly, I lack technique, but that doesn't take away the fact that the walls are really well-made. The grips and holds come in many shapes and colour, and are tagged depending on the route they belong to, so the whole thing can be pretty confusing at first, but fortunately the owner of the place is a truly passionate and kind person, and he goes out of his way to make sure customers have every bit of information they need.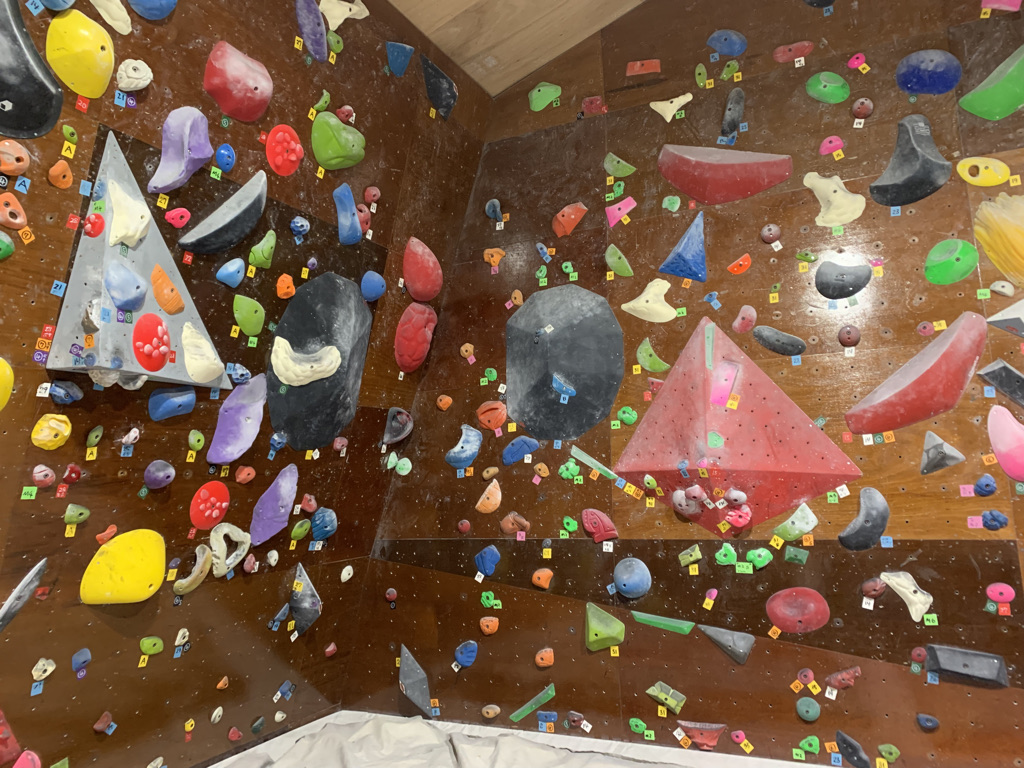 He explains what colours correspond to what level, what the most fitting route for your level would be, and he also helps customers in case they cannot figure out how to clim a specific route: he even goes through the trouble of climbing himself to show customers in case laser-pointing the next step is not sufficient. He's honestly really sweet and it is obvious that he loves his job and is really into bouldering.
Consequently, no matter your level, from beginner to advanced, you are going to find what you need here. There are actually two sections in the room: the first one when you come in is made of several high walls, with some straight, some inclined to diverse degrees. I didn't spend much time on those walls because they were quite hard for me, but they seem extremely fun to climb and I'd love to give it a shot next time. The other room is composed of several smaller walls, which doesn't necessarily mean the routes are easier but at least it's shorter. As you can see on the picture, it offers a large panel of holds and grips and a very diverse range of routes. This is what might make it overwhelming at first, so please don't hesitate to ask for a bit of help.
Moment of joy: as if the walls were speaking

I really enjoyed this place because everything inside reminds me of how passionate the owner is about his job. I used to be a huge fan of the arts and crafts movement, which promotes simplicity and tradition over industry, fanciness and modernity. Japan knows of a similar artistic movement, the Mingei movement relies on the artistic value of practical objects made by 'normal' people for everyday use: pots, clothes, pictures, made by unknown artists. The simplicity and practical use of Mingei art was seen by its theoreticians as a symbol of a typically Japanese kind of beauty, that was superior to fine arts, industrial production, and modern forms of production altogether.
I would not dare say that bouldering walls count as Mingei art, but I would like to insist on the simplicity of this place, which really resonates with me. The total absence of decorations or any kind of addition gives the place an almost amateur atmosphere that is truly charming, but also acts as a mark of excellence. You can be sure that the owner knows what he is talking about because he put his soul into constructing this bouldering space, as a space made by and for people who love bouldering. The sight of this assumed minimalism is an actual delight.
The surroundings will allow you to relax after a workout
The surroundings of Kokopelli bouldering space are actually quite lovely; there are a few restaurants and cafes in case you need an extra meal after all that bouldering. For instance, there is a cafe next to it called the Blugre cafe which is absolutely charming.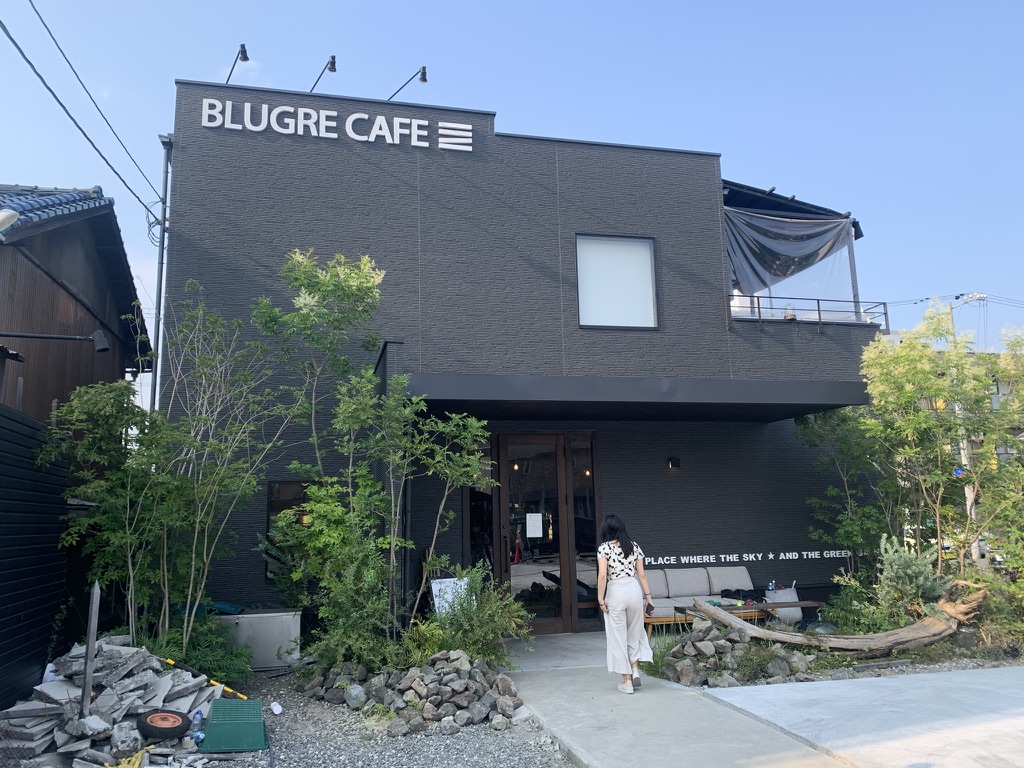 There is also a bar restaurant called Daddy's home which serves delicious seafood, in a typical American diner decor, whilst offering a fantastic view of the sea.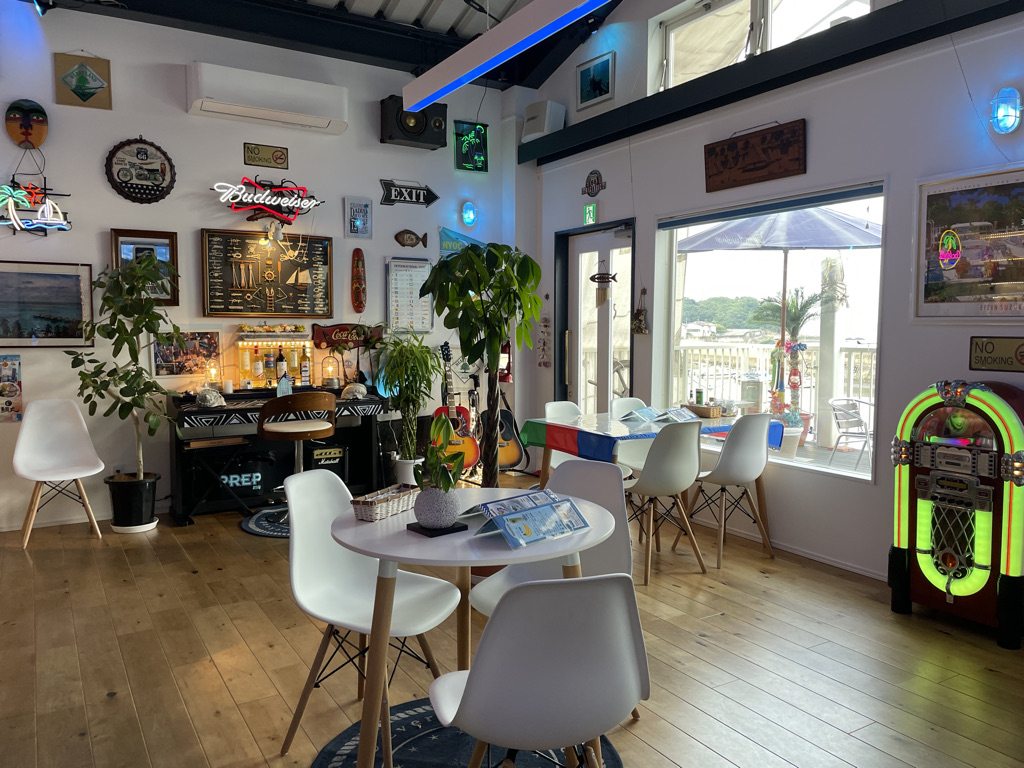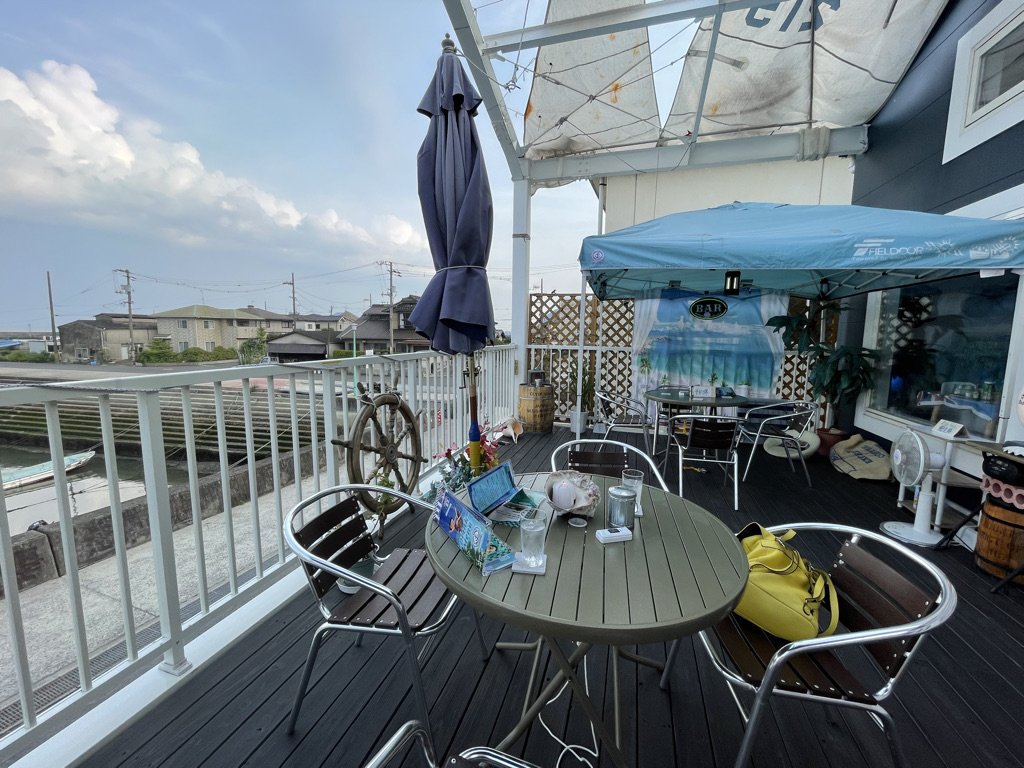 That way, you can enjoy some delicious pasta on the way back from bouldering, which you will surely need after climbing those walls and tricky angles!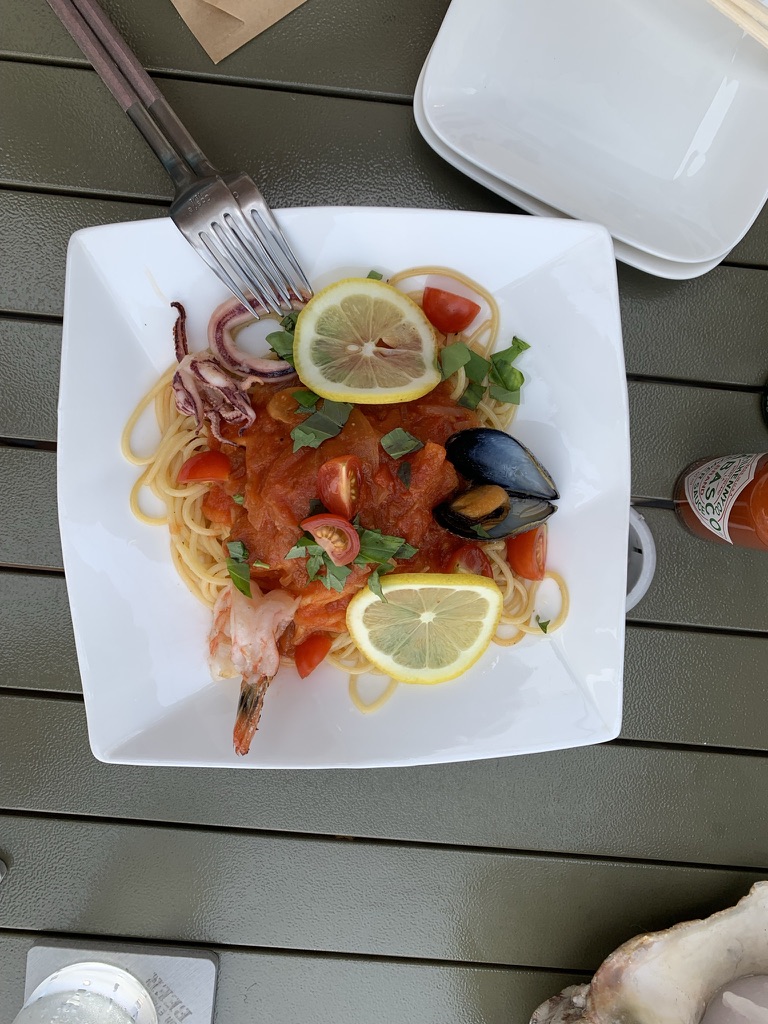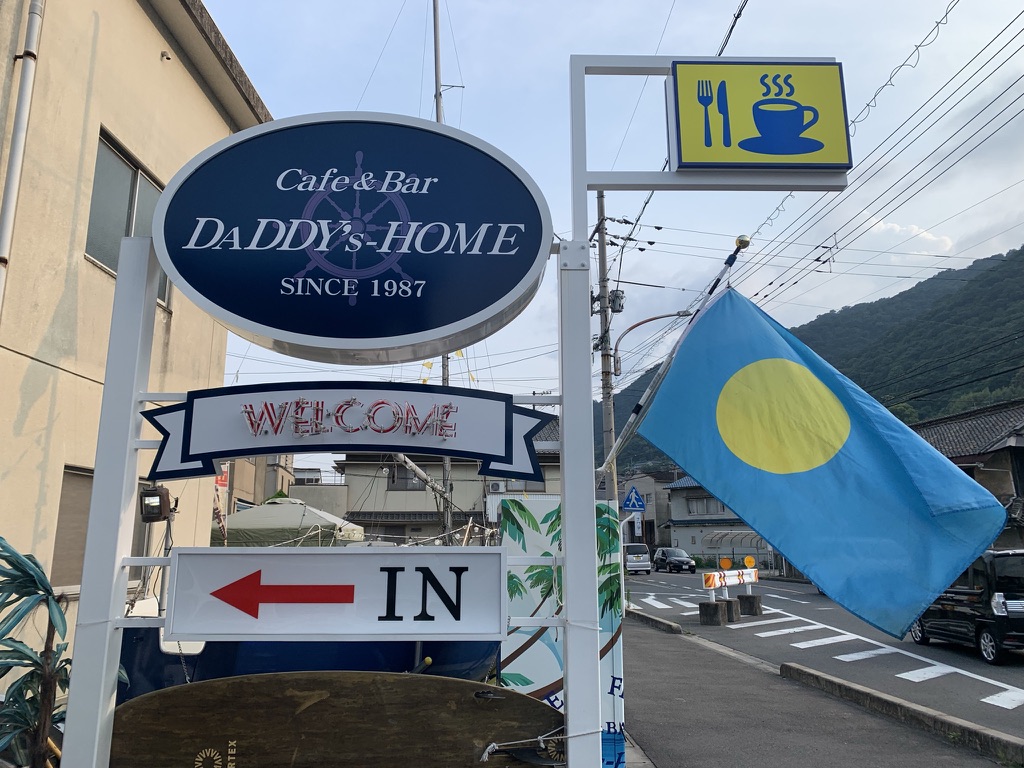 Conclusion: worth the drive, worth the sweat
After an hour and a half of bouldering, my forearms were completely numb and I could climb no more so I had to drive back. Since the place is located in Fukuyama, it is a bit of a drive (about an hour from Hiroshima), but I believe it is worth it, considering it gives you an opportunity to work out differently, and to see some landscapes on the way there. Also, it is fairly cheap and you can be sure to get the best service from an owner who is both knowledgeable and passionate about his profession. 
So don't hesitate to go for a drive on the Sanyô national road (山陽自動車道) until you reach Fukuyama (福山市). On the way, you will encounter a few resting areas, amongst which the one I personally recommend is the one called Kodani (小谷),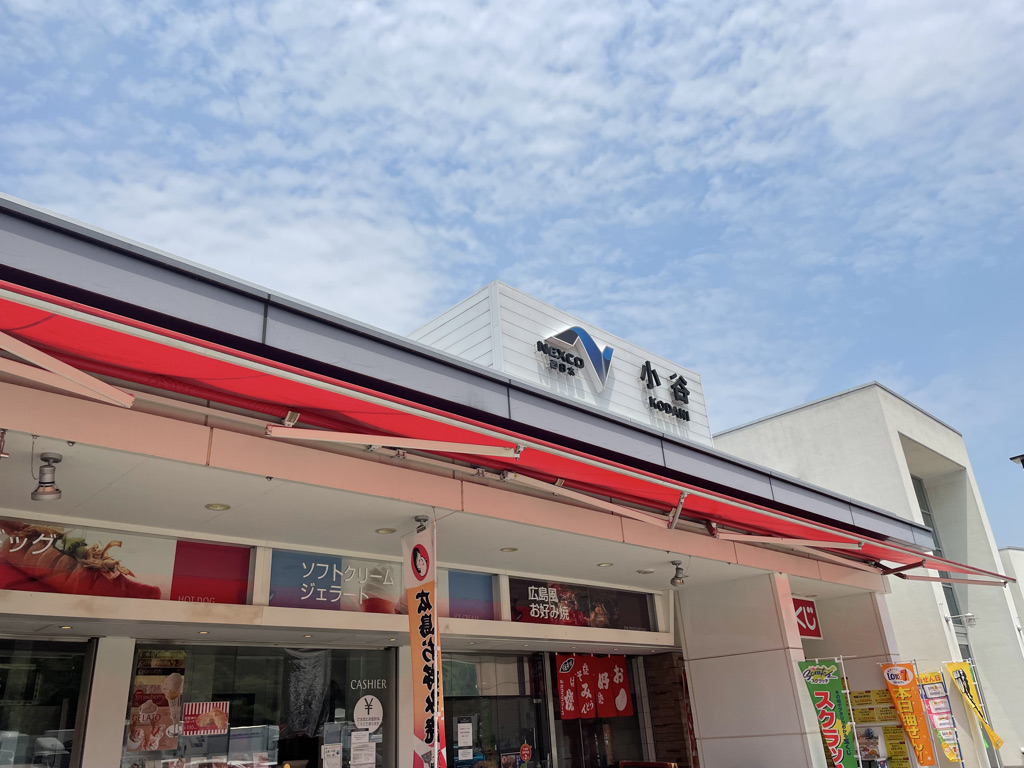 because there is an Andersen bakery which sells delicious pastries that I am absolutely fond of.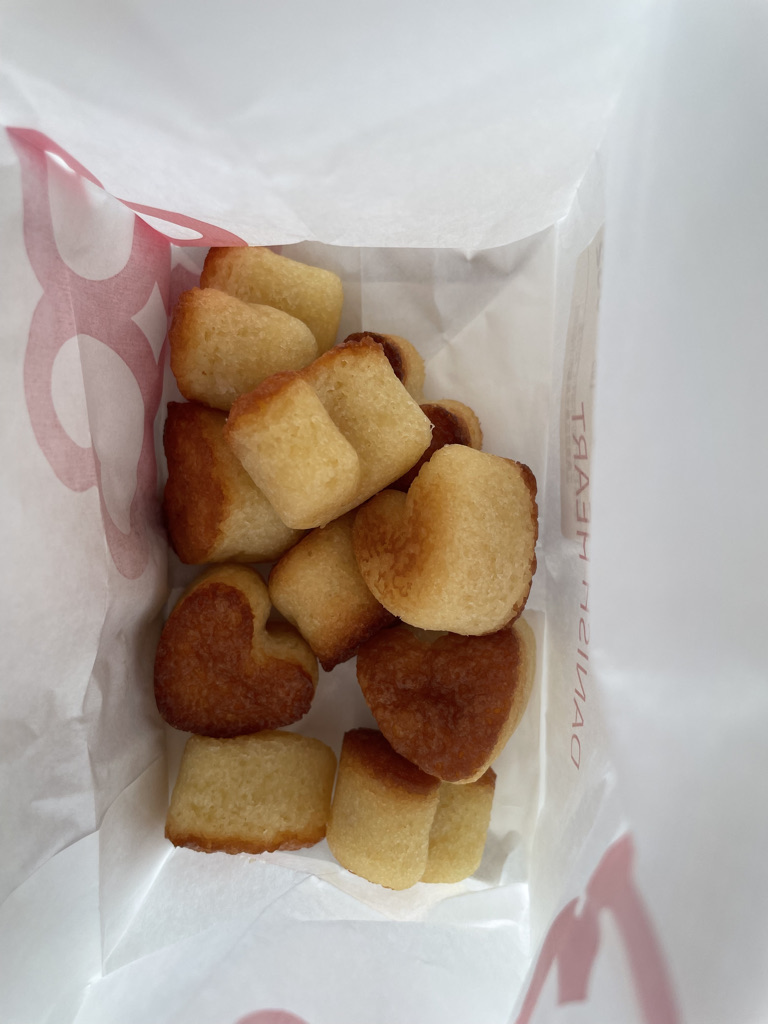 In any case, please don't hesitate to go and have a sweat at the Kokopelli bouldering space: fun is ensured!