100 STORIES
Eating in Hiroshima: Top Ten Citywide Culinary Choices
The city of Hiroshima has a smörgåsbord of dining options geared toward a plethora of palates, so any voracious visitor to our peaceful city can stay satiated without the menu du jour ever becoming stale. As I reside downtown in close proximity to quite a few of the most renowned establishments, I've been around the block and tasted all sorts of foods, with each restaurant giving me its own unique impression. That being said, when people ask me to recommend restaurants or rank the best places, I'm always at a loss for where to start since the options are too numerous to compile a concise list. The bulk of these rankings would depend on the tastes of the diner as well as what type of cuisine is desired, so rather than attempt to create a traditional Top Ten list, this time, I'll simply list a place I can personally recommend for ten different types of meals. However, do note that as I am compiling this list with the intent of promoting the appeal of Hiroshima City to international visitors, most of whom will not be driving all over Japan, I will impose three conditions.
I will only consider places in Hiroshima City, so other parts of the prefecture (Miyajima, Saijo, Kure, etc.) don't count.

If possible, I wish to exclude chain restaurants that can be enjoyed in other prefectures of Japan.

The places on the list must either be in the center of town or readily accessible via public transportation (but not in the middle of nowhere).
With those conditions in mind, I decided on the types of foods to be mentioned in this list. Since most tourists to Japan are going to want Japanese food, I will allot five slots to different Japanese dishes. The other five will feature the fare of other cultures that I believe are worth checking out. The categories are as follows: Breakfast/Café, Burgers/Sandwiches, Chinese, Indian, Italian, Okonomiyaki, Ramen, Sushi, Tempura, and Yakiniku. These are some of the cuisines that are most commonly found in Japanese cities, and will definitely be the options that tourists from overseas will crave during their trip.
Breakfast/Café: ぶらじる (Brazil)

If your hotel doesn't offer breakfast and you're looking for a café to fuel up in the morning, look no further than Brazil! Of course, I'm not telling you to get on a plane bound for South America! This locally famous mom-and-pop joint is right on Takanobashi, a shopping arcade located a little south of the city center that resembles Hondori, but a lot more desolate. The fastest approach would be on the number 1, 3, or 7 streetcars from downtown. Get off at Takanobashi Station, enter the shopping arcade, and you'll see it on your right after a few paces.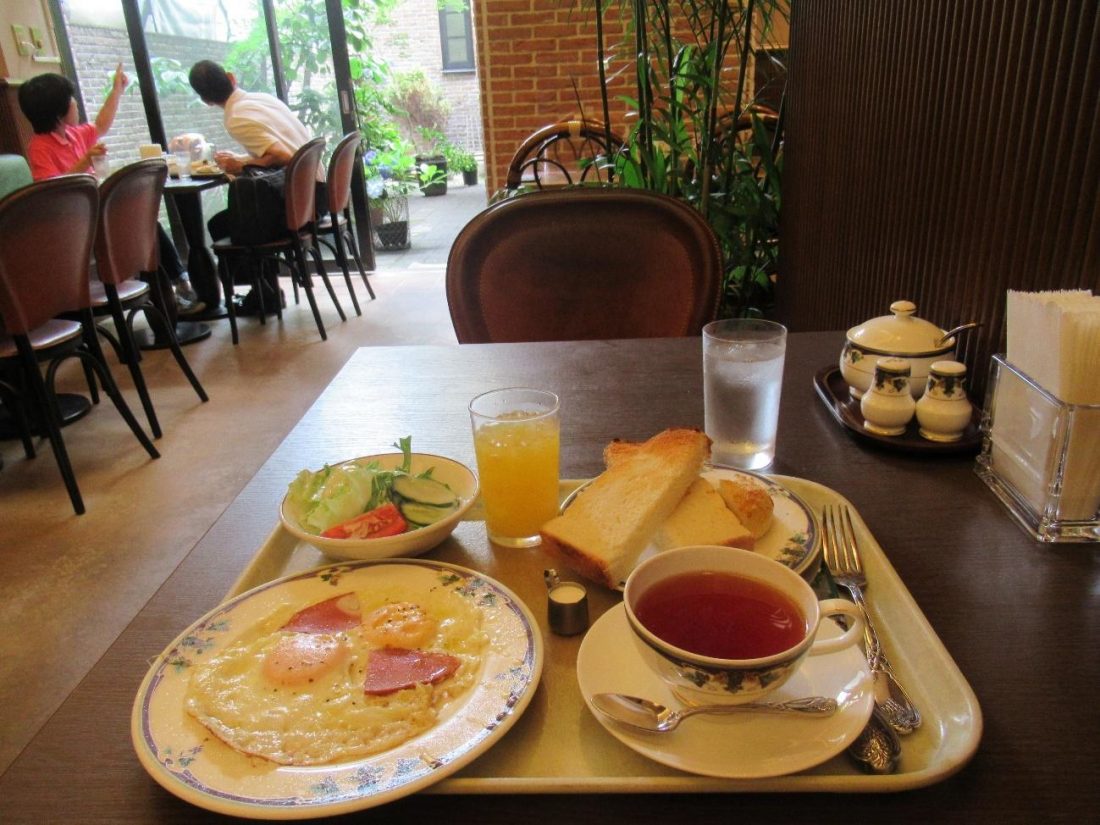 Brazil is mainly known for its coffee and baked goods, but it also serves up a mean breakfast at a reasonable price. My Morning B set came with some fried eggs and bacon, a salad, toast with marmalade, a chunk of deep-fried bread with a potato filling, and a glass of orange juice. I opted for hot black tea since I don't drink coffee, but it got the job done of waking me up as I filled my belly for the day. The café has a homey ambience and a little garden out back, which I could see as I scarfed down my morning meal. If you can't make it here for breakfast, drop by for afternoon tea and cakes and you'll be able to feel that same homey atmosphere.
Burgers/Sandwiches: Cantina 23

While there are plenty of burger joints around the city, few of them can satisfy my craving for American food whenever it surfaces. Usually, it's because the portions are pitifully small or because the restaurant atmosphere just isn't right. However, Cantina 23 is one restaurant I can vouch for, which specializes in burgers, sandwiches, and Tex-Mex fare. It can be found downtown, but it's kind of tucked away on a smaller street so it may be easy to miss. To reach it, first start on the eastern end of Hondori with Parco and Starbucks on your left, and turn left onto Namiki Street. Continue down Namiki Street, passing Don Quijote and Okonomi Village on your left, and turn left on the intersection right before the big, green, Peace Boulevard. You'll see Cantina 23 with its red brick storefront and glass doors on your right.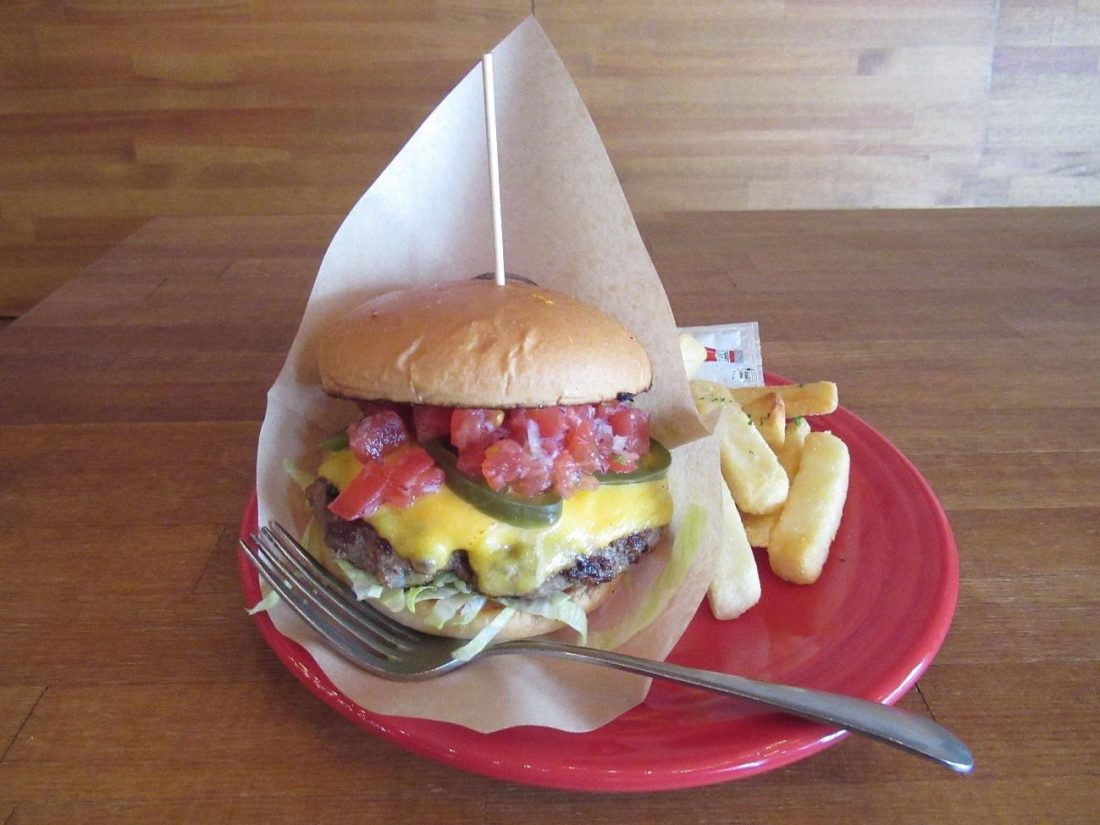 At first glance, you might see a blackboard sign that says, "FREE BEER," but lean in closer and you'll notice the fine print, advertising "FREE Wi-fi, Great BEER." This makes Cantina 23 an excellent choice for a fun evening with friends, but as it was lunchtime when I went, I decided to only nab a quick bite. This place is famous both for its all-American burgers and filling burritos (among other things), and since I was on the fence about what to get, I went with a Build-Your-Own burger topped with lettuce, cheese, salsa, and jalapeños so I wouldn't be missing out on the Tex-Mex side of things. After ordering and waiting a while, my burger and fries came on a plate with some ketchup for dipping and a fork to finish off any messes that occur while consuming my burger. Every single ingredient in the burger was fresh, and the thick-cut fries were a delicacy that not too many restaurants around here imitate. Cantina 23's authentic American fare and atmosphere get the job done for foreign tourists and residents who yearn for a taste of home, and the owner speaks English too, so those not versed in the local language can order without fear.
Chinese: 三国団 (Sangokudan)

Chinese food in Japan is decent, and it's consistent from place to place in terms of quality and selection. On the other hand, this means that once you've eaten at one Chinese restaurant in Japan, you've pretty much eaten at them all. Advocating one Chinese restaurant over others rests on additional factors, such as location, price, and diversity of the menu, so my pick is 三国団 ("Sangokudan" in Japanese, "Sānguótuán" in Mandarin), situated north of Hiroshima Station and accessible via skybridge. Upon leaving the Shinkansen exit, turn right and hug the outer wall of ekie Dining before passing by the Sheraton Grand Hotel and crossing over the street to a shopping and dining complex. Once there, turn right and advance toward a Chinese restaurant with red windows.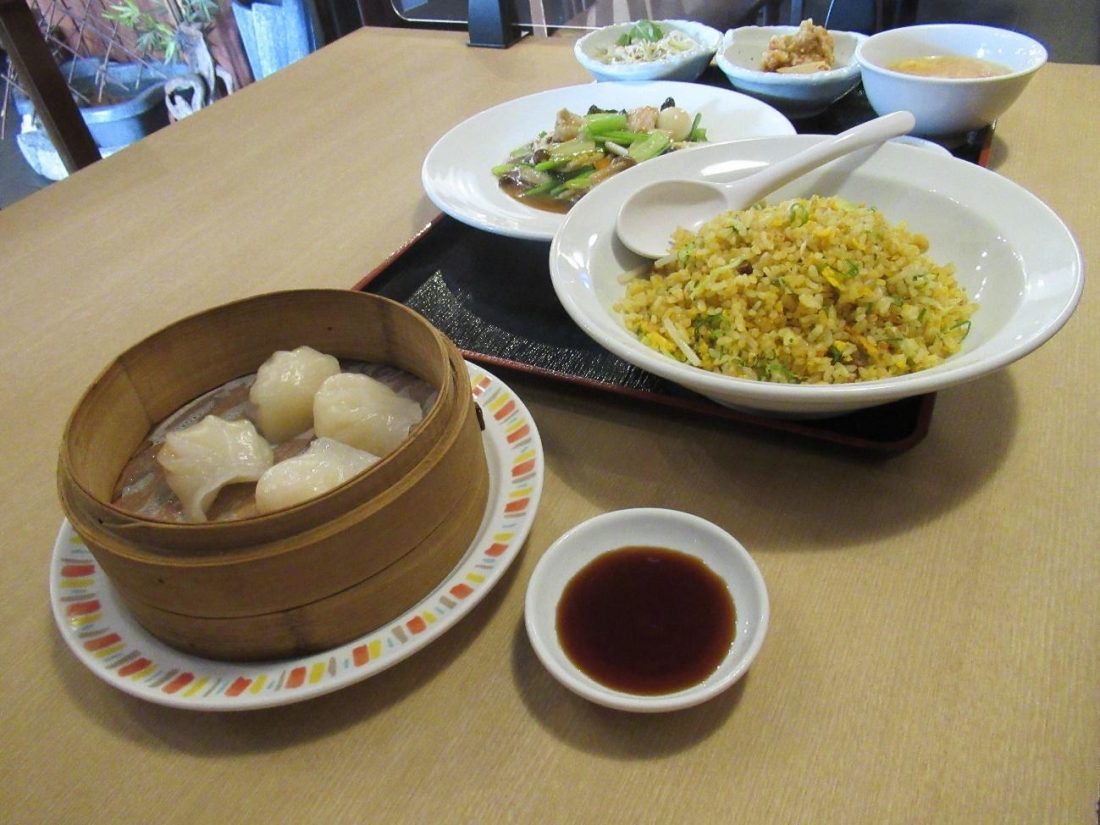 Sangokudan is like an izakaya, but mainly dishes up Chinese food with some Japanese and Korean food options too. They have some interesting all-you-can-eat or all-you-can-drink plans come nightfall, but their lunch specials are also a considerable bargain. I ordered a 八宝菜 (Happosai/Bābǎocài) lunch set, which came with a salad, one piece of karaage chicken, half a spring roll, a bowl of egg drop soup (which also tasted a smidgen like hot and sour soup), some pickles on the side, and rice (steamed rice can be changed to fried rice for an additional fee). It's also possible to order items a la carte, so I tacked on some har gow (shrimp dumplings popular at dim sum) to top off my belly. It's relatively quiet during lunchtime as opposed to the lively atmosphere of evenings when guests are rapidly downing drinks, but I took solace in savoring my meal in peace while occasionally glancing at the television in plain view to pass the time.
Indian: Kanak
Indian cuisine faces a similar dilemma to Chinese cuisine because I've never had terrible Indian food in Japan, but out of the several I've tried, I might recommend Kanak to visitors. It's downtown right between Hondori and Peace Memorial Park, but not in a part of town most tourists would venture to. Near the western end of Hondori is a segment where the Astram Line station is and the great, wide Rijo-dori (Carp Castle Street) interrupts the arcade. From the west side of Rijo-dori where Hondori resumes, head south and turn right at the second intersection. After crossing one street, you'll see a red awning and some Indian flags on your right, indicating your destination.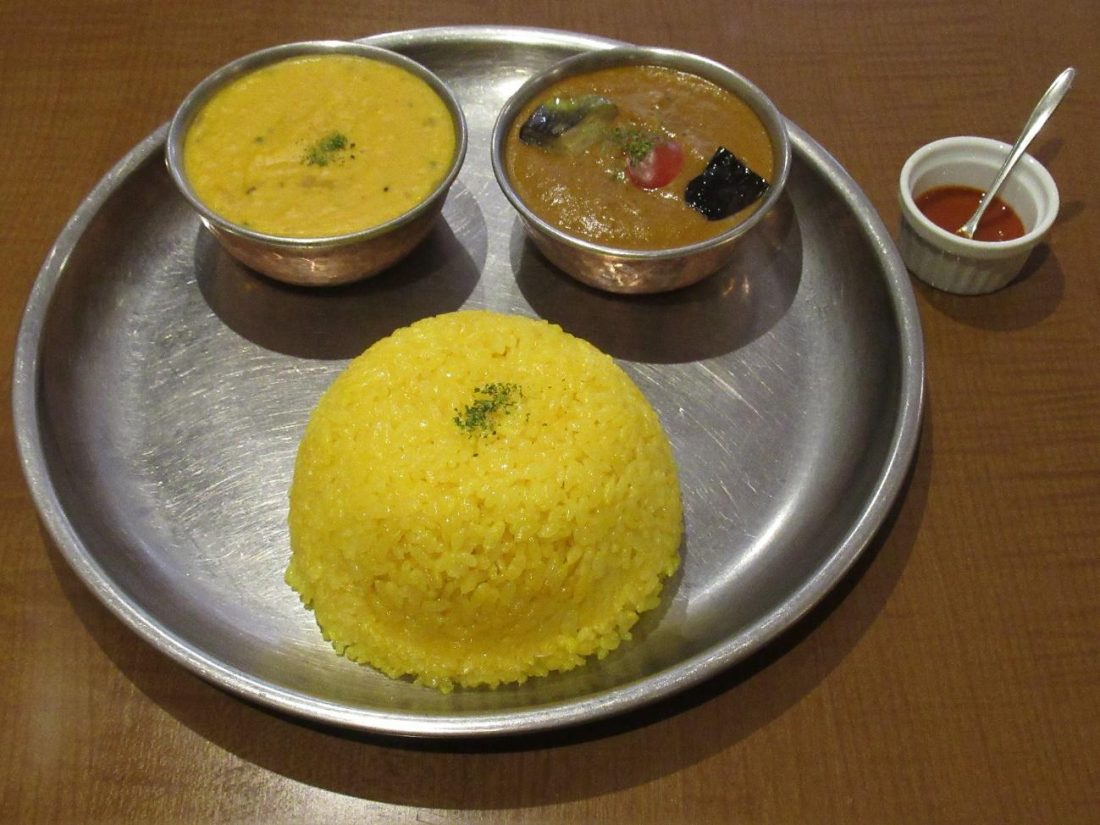 Most Indian restaurants in Hiroshima are located high up in a building with only a few small windows, so it's almost like they're hidden from sight. Unlike those, Kanak is at street level, and has an open entrance that lets diners feel the fresh air from within the restaurant, which creates a more comfortable atmosphere. Also noteworthy about Kanak is that rather than ask guests how spicy they want their curry, the staff simply give diners a little dish of hot sauce with a tiny spoon so that customers can adjust the piquancy to their own desires. I ordered the weekday-exclusive Kanak lunch set, which comes with two types of curry I can choose, a salad, and free refills on naan or saffron rice. I ended up adding my fair share of hot sauce to my lentil and tomato-eggplant curries and downing two portions of saffron rice for lunch.
Italian: polipo

Having lived in Italy for a semester, I've tasted many a mind-blowing pizza, and thus my standards are a bit heightened and hard to meet in Japan. When trying to determine if an Italian restaurant or pizzeria that is worth my time and money, I tend to look for a few key signs, such as Italian-speaking staff or signs indicating the authenticity of their products. The pizzeria "polipo" is located in Hakushima, and dishes up real Neapolitan pizze (the plural form of "pizza" in Italian), with a "Vera Pizza" sign on the front to indicate approval by the Association of Real Neapolitan Pizza. To reach polipo, simply take the number 9 streetcar from Hatchobori bound for Hakushima, and get off at Katei Saibansho-mae. Walk north past the 7-Eleven on your left and you'll come up on the pizzeria. They also run a gelateria next door, so if you've got a sweet tooth after finishing your grand meal, be sure to drop by.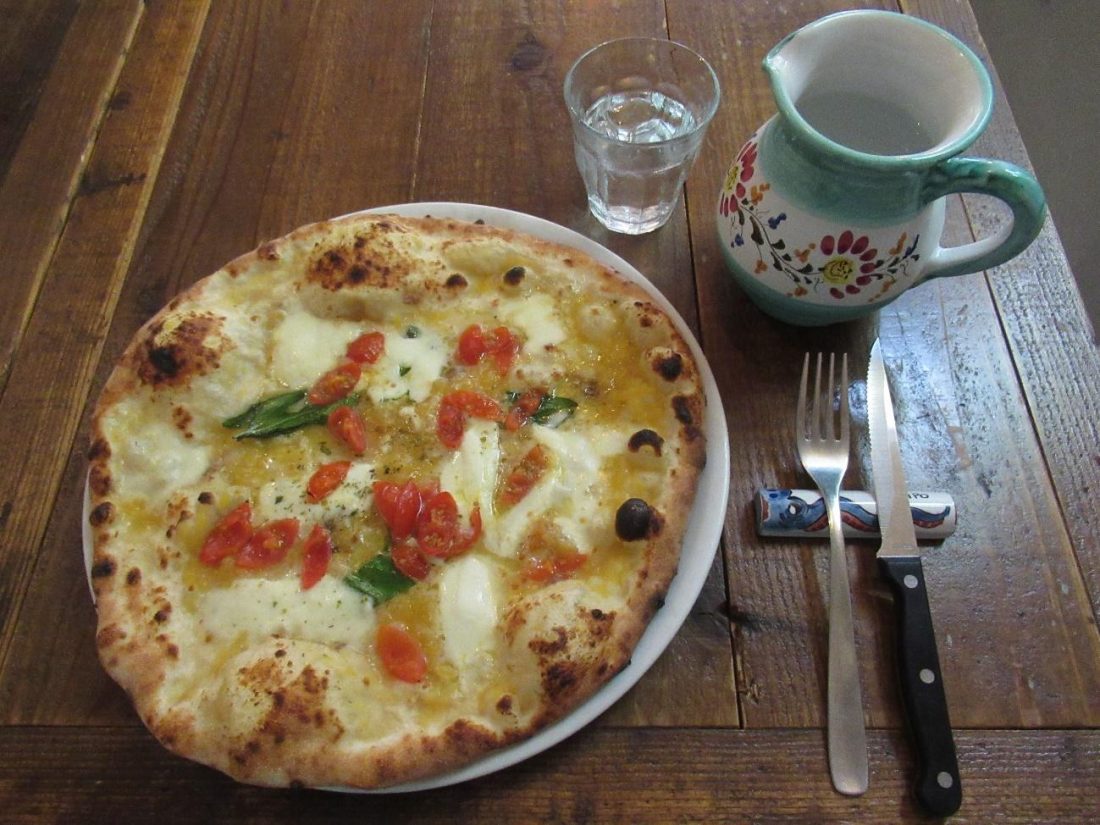 Not only is the pizza recipe authentic, but the oven in which they bake their pizze was imported from Naples too! If you look closely at the "Vera Pizza" sign on the storefront, you'll see the number "416," indicating that it was the 416th pizzeria in the world to receive the certification of authenticity, and quite possibly the first restaurant in Hiroshima to do so. Knowing the degree of authenticity put me at ease as I marched in to taste a slice of Naples. I ordered a "Margherita Gialla," a pizza with mozzarella cheese, tomatoes, and basil on top, along with yellow tomato sauce, which is milder and sweeter than the traditional red pizza sauce. It was piping hot and fairly large, and naturally, I scarfed it down the traditional Italian way: with a fork and knife (no pizza cutter necessary here). The pizze are a bit on the pricey side (most pies will set you back over ¥2,000), especially on a lunch budget, but the price tag is justified by the quality, and if going for dinner, it's actually not too expensive. Just know that reservations are required, so be sure to call ahead (their English may be limited) if you want to book lunch or dinner here.
Moment of Joy: Educational Eatery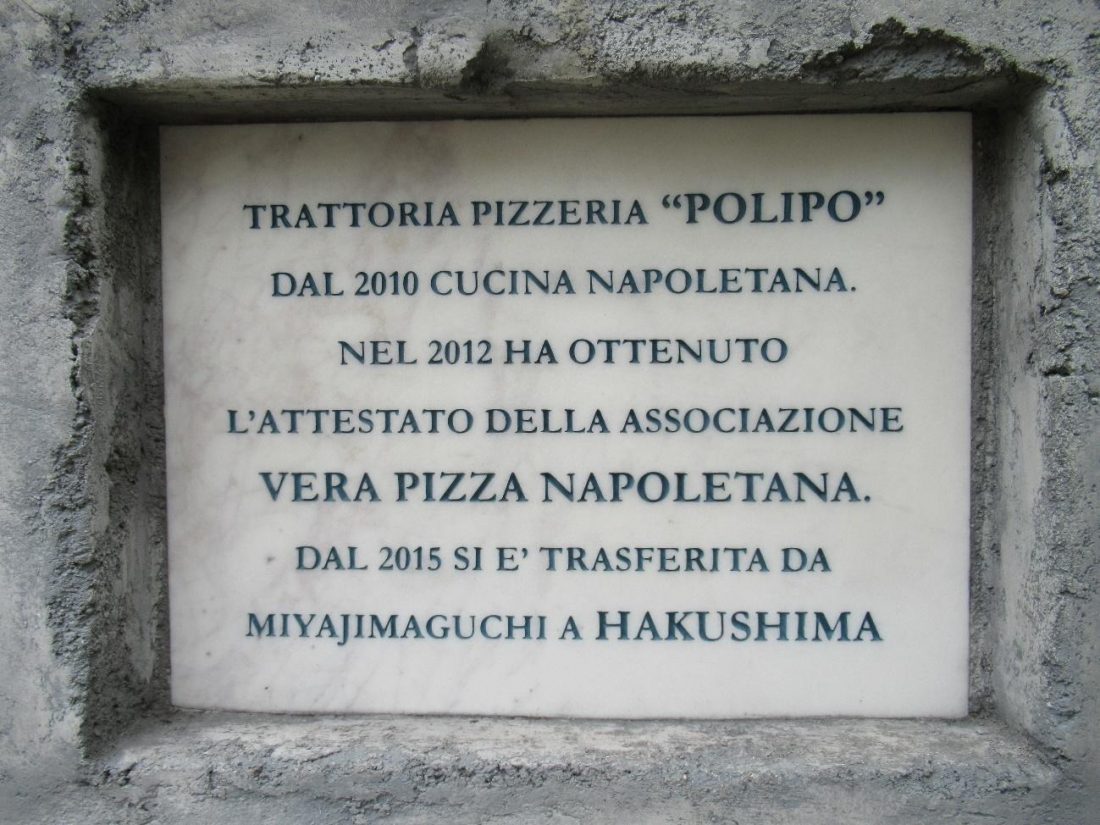 Even before eating here, when I walked by this pizzeria a long time ago and stopped to read the signs out front, a lady walked out the door and asked me if I could read Italian. I told her yes, and that the authenticity of the store front attracted my attention. She then informed me on the restaurant's history and everything that makes it Italian, and from then on, I swore I'd dine here at least once to indulge in the realest Neapolitan pizza I could find in the city. After today's visit, the gentleman who waited my table filled me in even more on the restaurant's background after I had paid, and kindly directed me to the adjacent gelateria to close off my Japanese tour of Italy.
Okonomiyaki: 青八昌 (Blue Hassho)


I delved into the history behind this franchise in a different article, but to make a long story short, a chef named Hiroki Ogawa opened three okonomiyaki restaurants throughout Hiroshima city (all called "Hassho" and sporting blue awnings), and trained many apprentices who opened their own restaurants with okonomiyaki that taste like Mr. Ogawa's. Two of the three Blue Hassho locations are downtown; the third is in Itsukaichi, a location geared more towards locals. By day, you can dine at the Blue Hassho in Kanayama-cho, and by night, you can head to the one on Yagenbori-dori. The Kanayama-cho branch is one block north of Kanayama-cho Station downtown, and the Yagenbori-dori branch is nine blocks south of the same station in the bustling (and somewhat sketchy) nightlife district. I'm not much of a nightlife person, so I hit up the Kanayama-cho branch for lunch.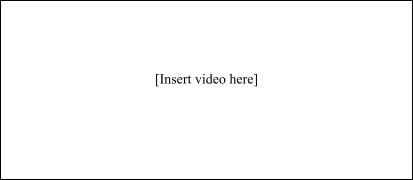 The menu at this okonomiyaki joint is pretty bare bones, but a couple items from which to choose are all one needs anyway. I went for the standard fare but asked for a double portion of soba noodles to ensure fullness, and as they were cooking everyone's okonomiyaki, it was easy to tell which one was mine by noodle volume alone. Like other Hassho restaurants in the city, this place uses special isono soba noodles, which are manufactured at a separate facility and delivered straight to certain okonomiyaki establishments. The chef covered the pork in batter while it cooked so that it ended up having a crispy texture even inside the okonomiyaki, and the isono soba noodles were crunchy around the edge, but firm and chewy near the middle of the disc. As an added bonus, every egg used in the okonomiyaki here produces a double yolk when cracked onto the griddle!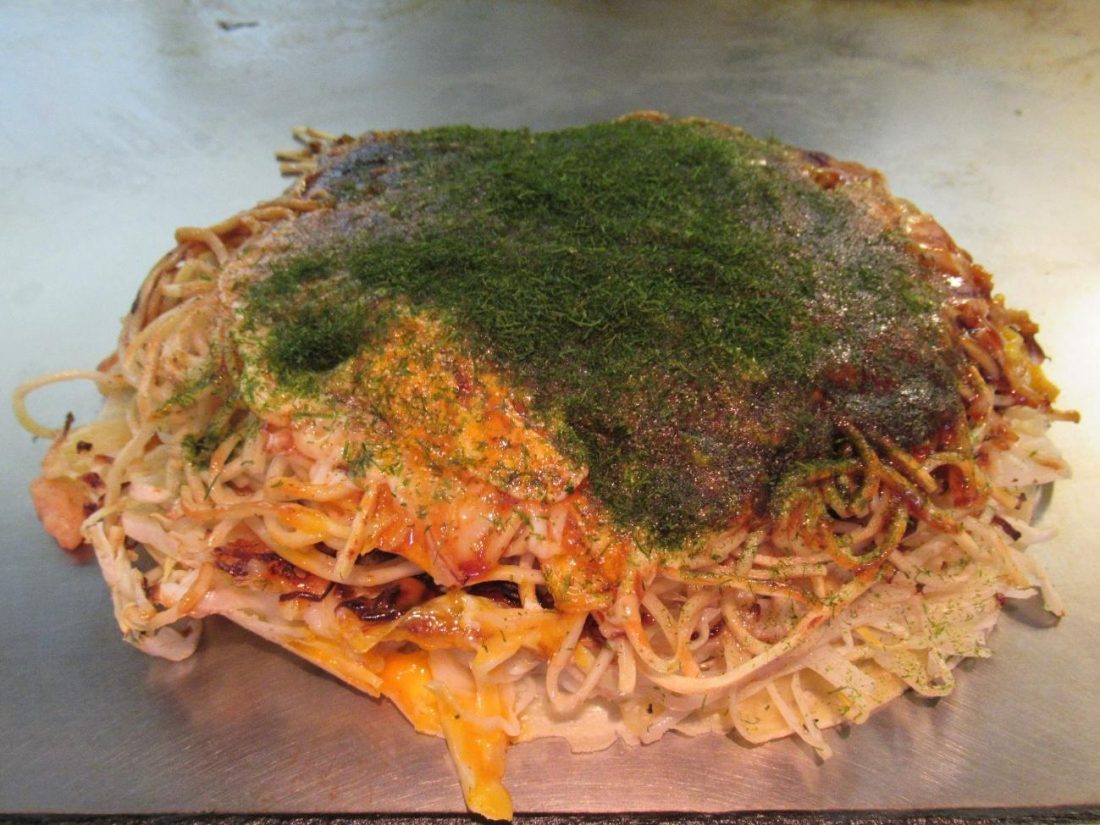 Ramen: 尾道ラーメン 暁 (Onomichi Ramen Akatsuki)


Onomichi ramen is the most renowned variety of ramen in all of Hiroshima Prefecture, even more beloved than Hiroshima ramen here in our city. This restaurant actually has origins in Onomichi, but touched down in Hiroshima City only a few years ago. At the time of writing, there are two branches in the city center: one in Teppo-cho and another in Komachi. I prefer the Komachi store because it's in a quieter part of downtown but still not difficult to locate. When on Hondori and facing west with Andersen on your left and Tully's Coffee on your right, turn left and keep going south, past Peace Boulevard and into Komachi, until you reach the restaurant on your left.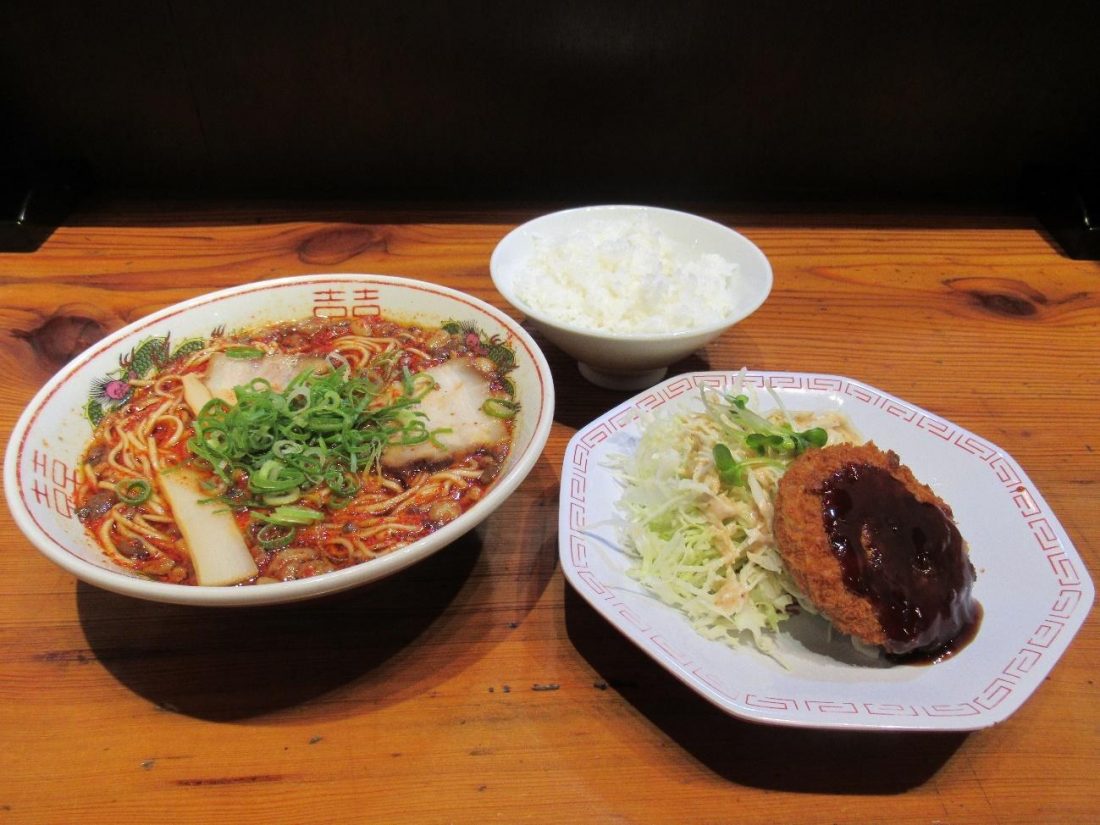 Their staple dish is obviously Onomichi ramen, but they also have a version with spicy broth, along with fried rice, karaage chicken, and an entrée of the day. I got myself a set meal with the entrée of the day, a bowl of steamed rice, and Onomichi ramen, then paid a supplementary fee to make the broth red hot. The entrée of the day was a deep-fried ground meat patty topped with tangy sauce and served on a bed of shredded cabbage, which was effective for downing the bowl of rice. The ramen noodles were thick, chewy, and spiced up well thanks to the piquant broth, and the two slices of fatty pork were firm and juicy, with even the fatty part having a bit of crunch to it. All those carbs filled me to the brim, but I left the broth alone after finishing the noodles because it tasted like liquid fire.
Sushi: すし辰 (Sushi Tatsu)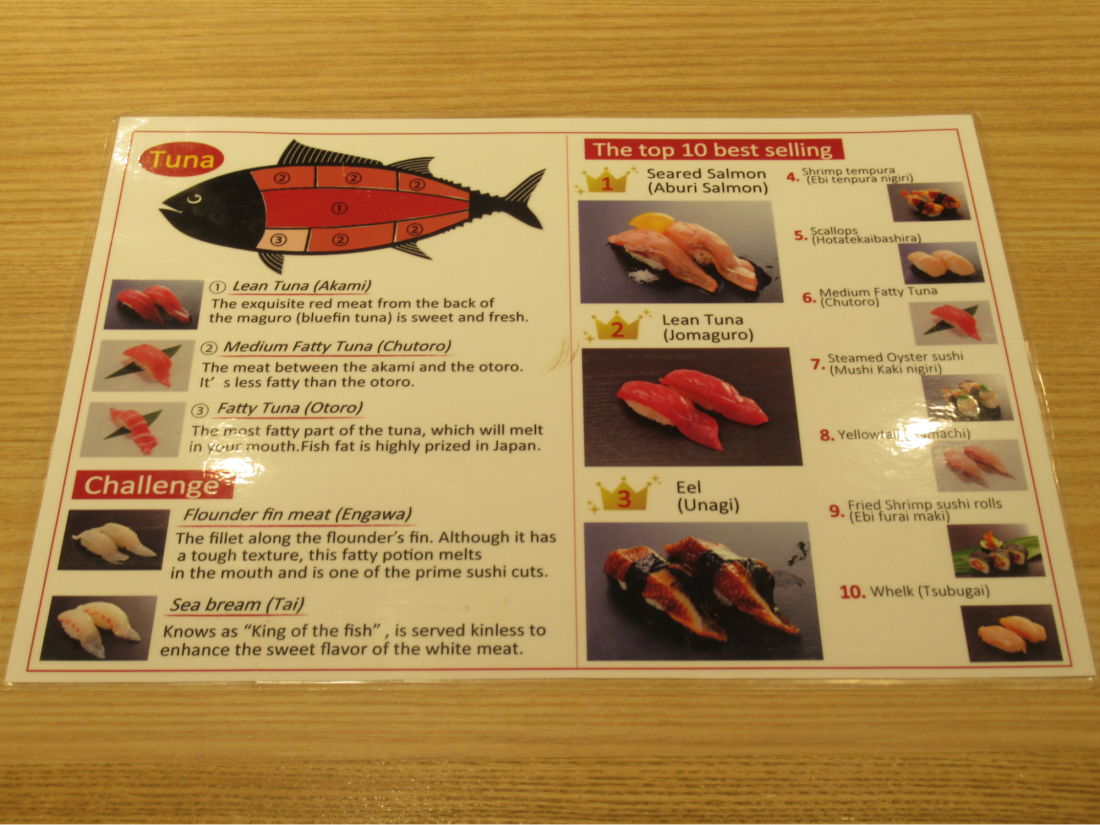 A trip to Japan would be incomplete without a visit to a sushi restaurant, and in particular, conveyor belt sushi restaurants are all the rage. My pick for tourists in Hiroshima would be Sushi Tatsu, a conveyor belt sushi place in ekie Dining, a restaurant complex on the north side of Hiroshima Station. They're incredibly accommodating toward foreign tourists, and if you ask, they'll provide an exclusive English menu, with one side explaining the condiments on the table as well as how to order, and the other side listing some recommended items and their top ten most popular sushi. Normally, patrons can grab whatever passes before them on the conveyor belt, but I prefer to write my desired items on an order form and pass it to the sushi chef, who will make my food fresh and directly hand it to me. Those who cannot write in Japanese can simply write the item name in romaji (Japanese using the Latin alphabet) on the order form, and the chef will still understand you.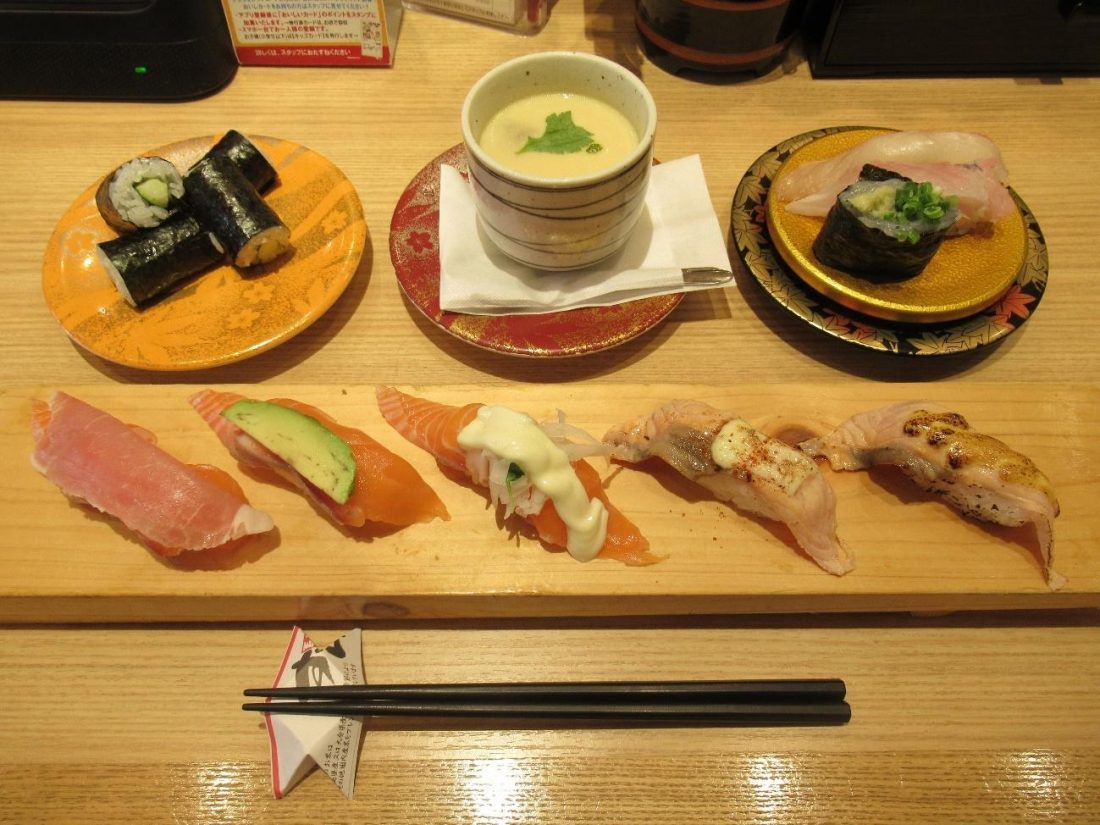 When one says sushi, the first thing that comes to most people's minds is raw fish, but that's not all sushi is. For those who are squeamish about the thought of uncooked seafood, there are choices like the fried shrimp roll and the grilled freshwater eel nigiri (entrée pressed onto a pile of white, vinegared rice). Vegetarian diners can still partake in classics such as kappa maki (cucumber roll) and tamago nigiri (sweet, Japanese omelet bound to a pile of rice with a strip of dried seaweed). Besides sushi, they also sell side dishes like karaage chicken, miso soup, noodles, and my go-to item, chawanmushi (a cup of steamed egg custard filled with meat, veggies, and seafood, to be eaten with a spoon). You're probably going to want to try a bunch of different things on the menu, and if you intend to walk away with a full belly, be prepared to fork over upwards of ¥2,000 for lunch or dinner.
Tempura: 天麩羅 すえ廣 (Tempura Suehiro)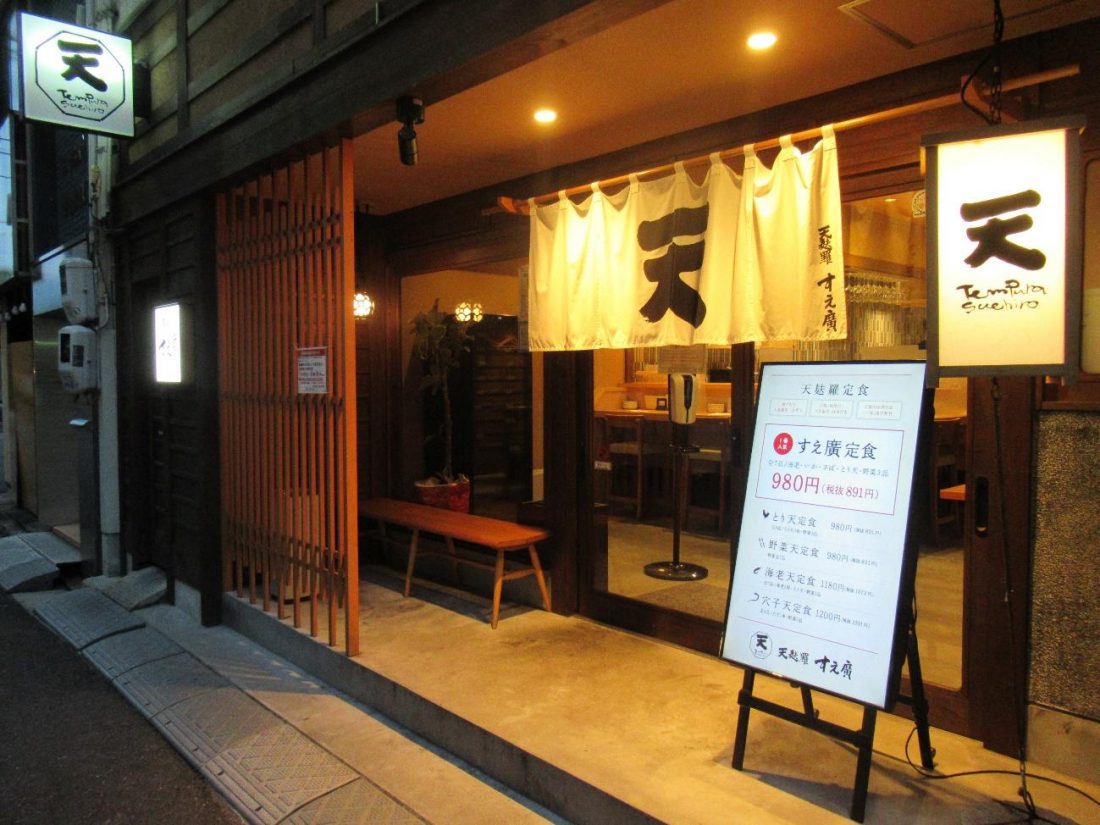 Another of the stereotypical Japanese foods is tempura, which is basically anything dipped in tempura batter and deep fried. Tempura can be found in just about every udon restaurant, but for the best tempura, you'll want to visit a restaurant that specializes in the stuff. Whereas in udon restaurants, batches of tempura are fried en masse and left in a warming tray, dedicated tempura restaurants make everything to order and serve the items in a timely manner, to be gradually downed with rice and miso soup. For a cost-effective and high-quality meal focusing on tempura, check out Tempura Suehiro, located in Nakamachi, just a few paces south of the Yoshinoya on Hondori.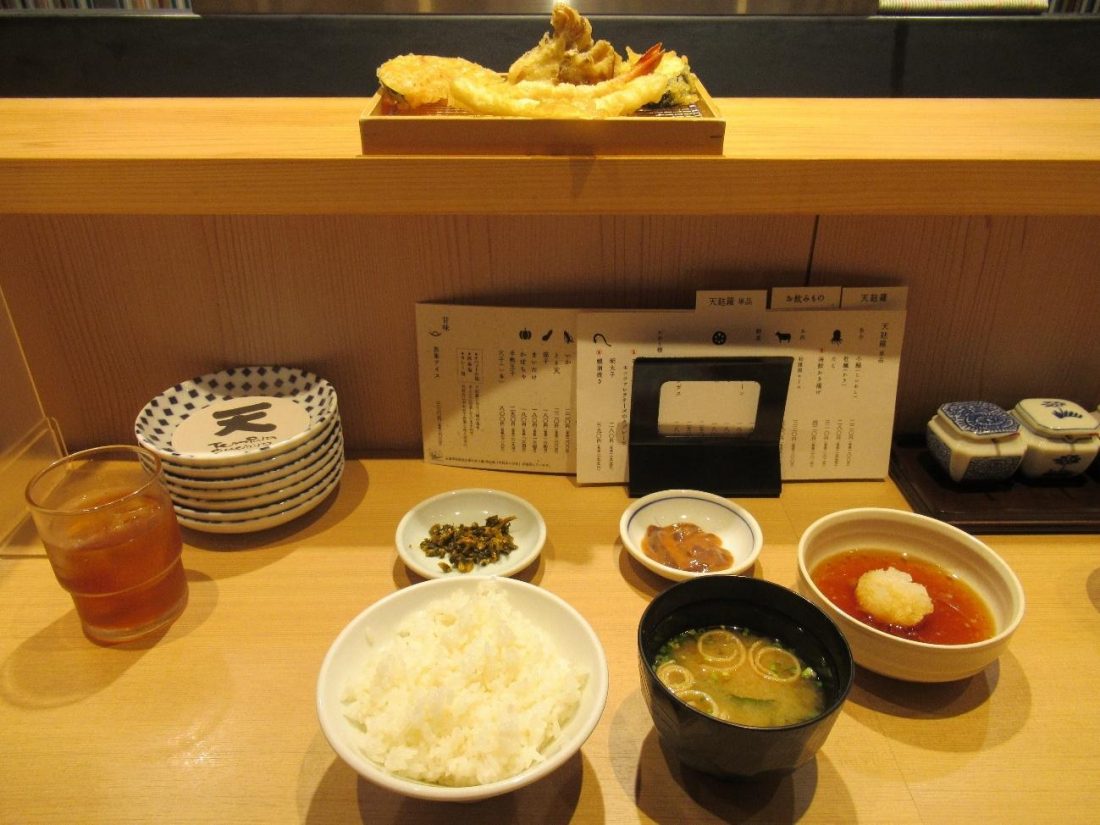 I ordered their Suehiro set meal, which came with seven diverse pieces of tempura: shrimp, squid, mackerel, chicken, eggplant, Japanese pumpkin, and maitake mushrooms. On the side were a bowl of steamed rice (free refills included), miso soup, a soy-based dipping sauce with oroshi (grated daikon radish), as well as shiokara (fermented raw squid) and takana (spicy pickled mustard leaves highly associated with Fukuoka Prefecture). It was exciting to try to eat as fast as the chef could dish out the tempura, and the takana and shiokara had me rapidly wolfing down rice and asking for seconds. It's also possible to order additional items a la carte during one's meal, with choices ranging from standard fare like lotus root and conger eel, to the really obscure like mentaiko (spicy fish eggs morphed into a patty) and Camembert cheese.
Yakiniku: とみや別館 (Tomiya Annex)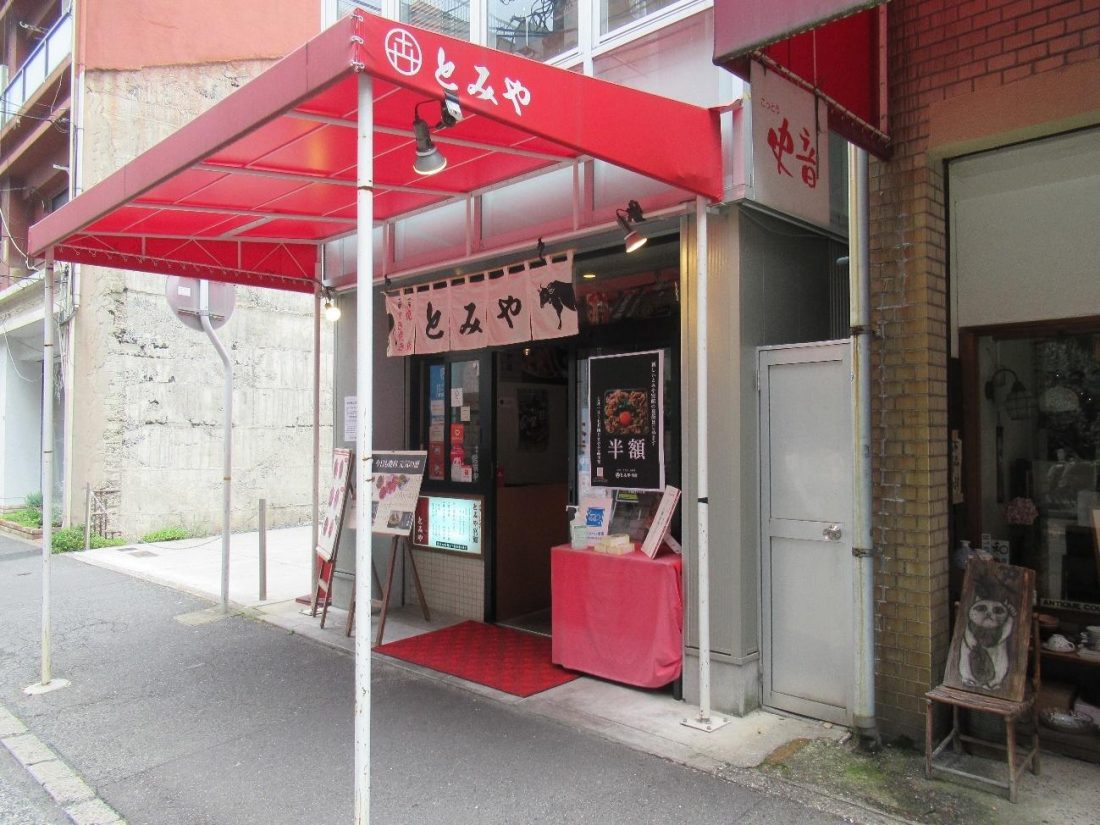 Yakiniku is Japan's take on barbecue, and like Korean barbecue, is meant to be enjoyed as a group with a round of drinks. However, that doesn't mean it's not fun to eat it by one's self or without alcohol, which is exactly how I pigged out on my meaty lunch. There's no end to yakiniku restaurants in Hiroshima, but one place where you cannot go wrong is the Tomiya Annex, which serves up some delectable beef to be grilled to perfection by the diner. From Yoshinoya on Hondori, walk two blocks south and turn right. There will be two red awnings indicating Tomiya: the main store (with a bull statue in front, specializing in steak, teppanyaki, and sukiyaki) and the annex (where guests go for yakiniku).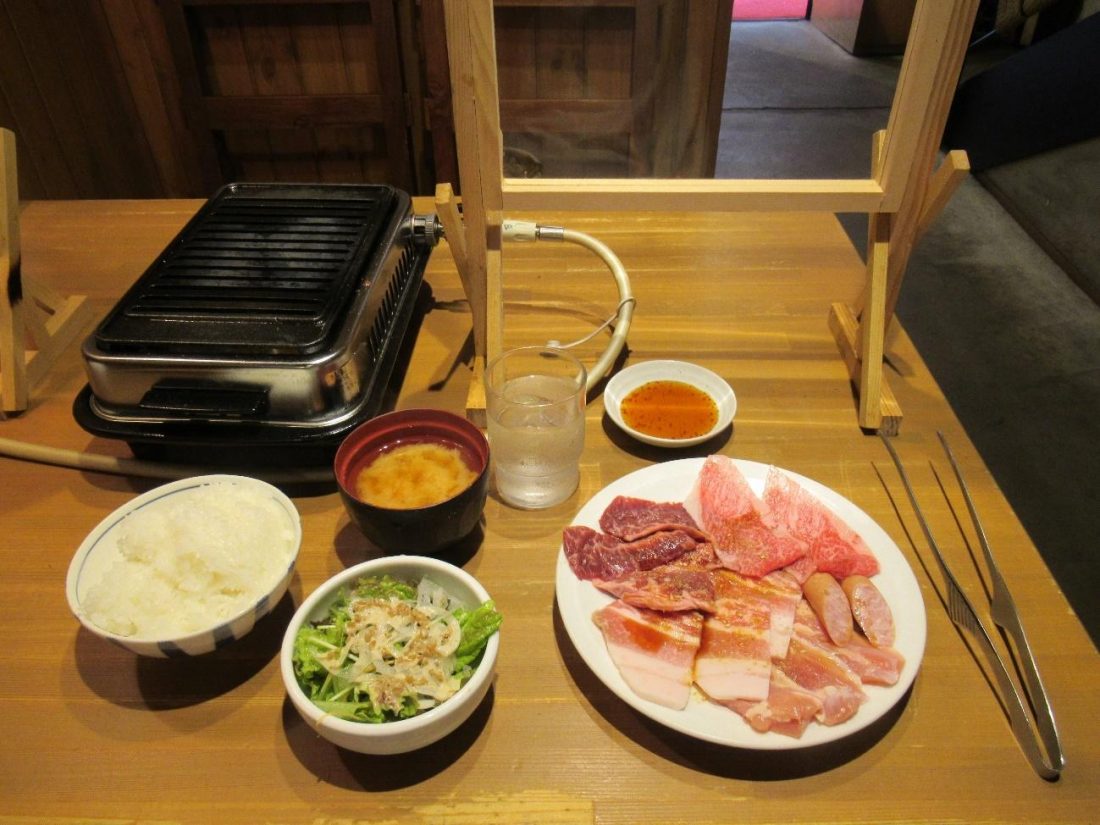 I got myself one of their lunch specials, Tomiya 6, which came with beef kalbi (short rib), pork kalbi, beef sirloin, beef skirt steak, sausage, and chicken breast. Rice, miso soup, and salad can be tacked on for an additional fee, and for just a little more, you can have unlimited refills on rice and soup. For every type of meat, the cuts are so thin that they fully cook in seconds, and the fat dripping off the meat into the portable grill creates bursts of flame that will satisfy anyone's inner pyromaniac. For me, the beef kalbi was out of this world, and just might be some of the best beef I've ever had outside of Kobe!
Post-meal Pondering

I was hesitant to write up this list for the longest time, thinking I wouldn't be able to do it justice with the endless variety of restaurants around here. My picks for each cuisine were based not only on the quality of the food, but also my impressions of the restaurants (obviously subjective), accessibility (there may be a better restaurant out there in the suburbs), and budget (I'm not made of money). If you've done your fair share of dining in Hiroshima, feel free to challenge my entries with your suggestions, but if you're visiting Hiroshima for the first time and are looking for a springboard, you won't go wrong with these choices. Whether you go with these suggestions or not, here's hoping you make the most out of your gourmet journey in our city and find an eatery that'll have you returning to Hiroshima for seconds!