100 STORIES
Numaji Transportation Museum: Contemplating the Mother of Invention
"Necessity is the mother of invention," is a common saying in the English language, and its truth has been backed by millennia of technological breakthroughs. The need to transport people and goods en masse led to the creation of boats, railroads, automobiles, and aircraft, which have evolved into the modes of public transportation we know and love today. Even highways, built with private transportation in mind, arose out of a desire to smoothly shuttle people between places and improve the infrastructure and livability of cities worldwide. The Numaji Transportation Museum in northern Asaminami Ward of Hiroshima City is dedicated to vehicles of all forms. As a fan of public transportation, I knew this place would be right up my alley, and decided to embark on an adventure to learn the story behind vehicular innovation.
Japan is blessed with an abundance of modes of public transportation, linking some of the most far-flung reaches of the archipelago to its principal urban centers. When it comes to infrastructure, the availability and accessibility of public transport is one indicator of a nation's progress, and there is a correlation between the prevalence of public transportation in a country and its level of industrialization, as can be seen in most European nations and a few East Asian ones. On the other hand, I come from a country that the Japanese call a 車社会 (くるましゃかい), or a "car society," where citizens need to drive an automobile to get just about anywhere. Thus, when I had the opportunity to study abroad in Europe during my college days, I was elated to know that I could get by on trains and buses alone, and decided that I would move to a country rich in public transportation options as soon as I could. Luckily for me, Japan is one such place, and given my current living situation, car ownership is actually more troublesome than hopping on a bus, streetcar, or train.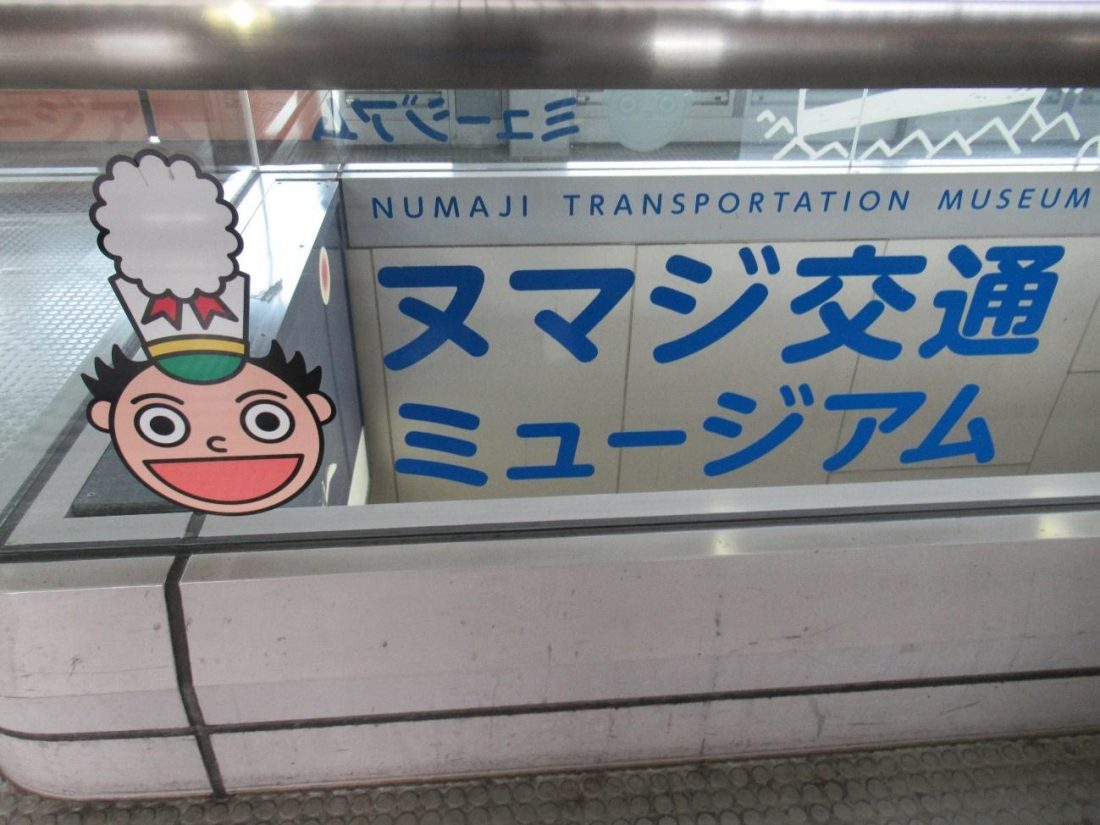 The Numaji Transportation Museum is best accessed via the Astram Line, which runs from Hondori in the heart of the city and passes through a few hilly bed towns to the north. It also overlaps with the JR Sanyo and Kabe Lines at Shin-Hakushima Station, allowing for an easy transfer to Hiroshima Station, Miyajima, or any other major location in the city. In my case, it's a straight shot from Hondori to Chorakuji Station, the site of a temple. Signs inside the station and on the road welcome and guide visitors to the Numaji Transportation Museum, located just southwest of the Astram Line Station. Before exiting the ticket gate, remember to grab a "Proof of Ridership" slip for a ¥100 discount on admission.
Chorakuji: Temple-Turned-Park
As Chorakuji Station is named after a temple, one would expect to see the temple grounds soon after exiting the station, but this temple is a little more inconspicuous. Walking west towards the Numaji Transportation Museum, I caught sight of a staircase on my left that branches out into two paths. The right branch is a skybridge that lets pedestrians cross the busy street, but the left branch piqued my curiosity, so I followed it and ended up at Chorakuji, the namesake of this neighborhood.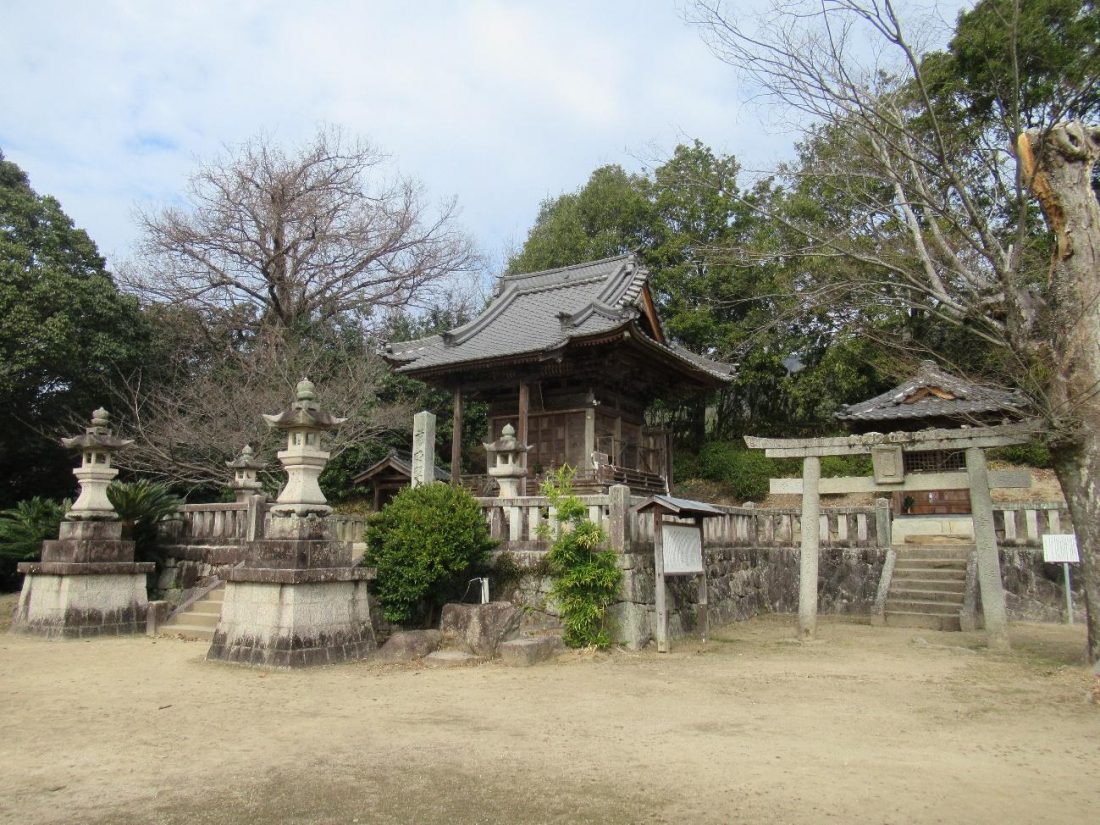 The buildings of this temple are small and humble, with only the altars pictured above and a bell just opposite that can be rung by visitors. As I knew I entered from the back, I walked down a slope to what I presumed was the front of the temple grounds. I encountered a small graveyard to my left and some playground equipment to my right, where children and their parents were playing. One could surmise that Chorakuji used to occupy more space, but a majority of the grounds now have been converted to a public park. This example of evolution in the use of manmade creations is but a precursor to what is to be discovered at the museum up ahead.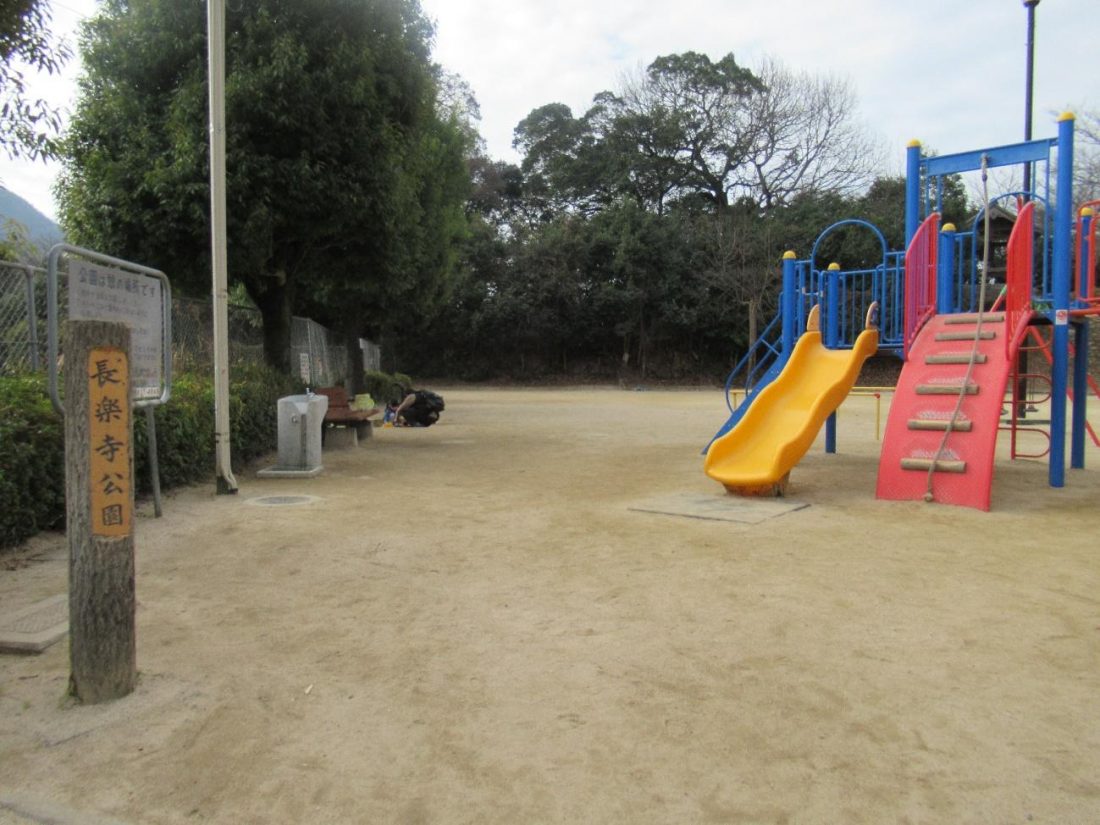 Transformation of Transportation
The Numaji Transportation Museum consists of four floors as well as an outdoor recreation area with interesting rides the whole family can enjoy. Upon entering the building, visitors are greeted by a couple of historical cars on display, one of the few points in the exhibit where photography is permitted. However, the exhibits only truly begin after purchasing a ticket and ascending to the second floor. I presented my Astram Line "Proof of Ridership" at the counter for discounted admission, and was delighted to know that I could exit and re-enter the museum as many times as I wanted until 16:30, half an hour before closing time. In addition, the special exhibit on the second floor that is rotated every so often is included with standard admission.
The regular exhibit on the second floor can be roughly divided into four sections: aircraft, ships, trains, and automobiles. The bulk of the collection is a vast array of miniature models of vehicles of the aforementioned categories, spanning centuries of history with inventions from a variety of countries. These models are either placed on a timeline of like vehicles or applied to some historical backdrop to create the scene of yesteryear. The names and countries of origin of all items on display are available in English, but everything else on the signs is in Japanese only. Alongside pictures, documents, and other transportation paraphernalia, photography of the collection is generally prohibited on copyright grounds. Interactive games and rides for all ages are interspersed throughout the exhibit here, such as the train and bicycle simulators. Despite all this fitting in only one large room, it's actually quite easy to spend a couple hours on just the second floor alone.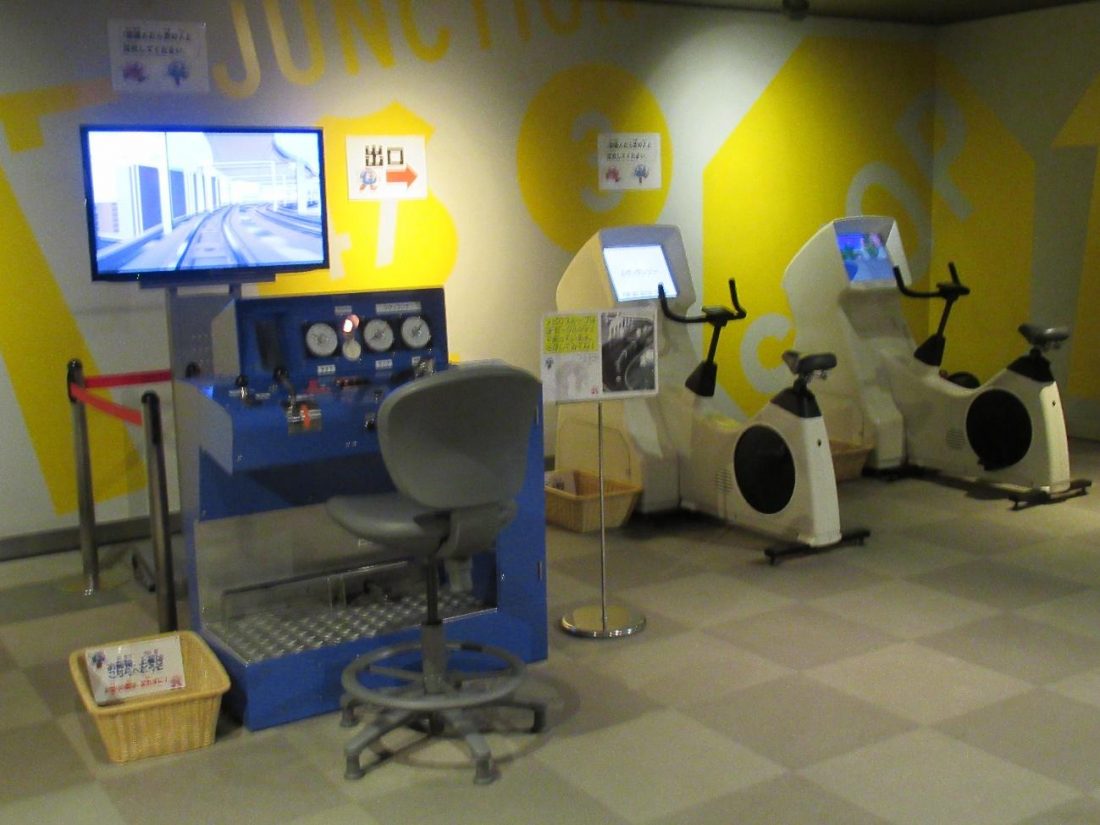 At the time of my visit, the theme of the special exhibit was "Traveling on European High-Speed Trains," a collection of photos and model trains detailing six different high-speed rail systems spanning various EU countries. The stars of this show were the cross-channel Eurostar, the EU-international Thalys, France's TGV, Germany's ICE, Italy's Frecciarossa, and Spain's AVE. These trains were featured in cartoon form, and through their conversations with Japan's Nozomi Shinkansen character, the viewer could learn the inner workings of high-speed rail transport in Europe and how it differs from the Japanese super-express train experience. Topics covered included the Schengen Area, maximum speeds, seat reservations, onboard meal options, and ticket confirmation procedures.
Making Lunch from Scratch
It was around lunchtime by the time I was done with the special exhibit, plus I was feeling somewhat of an information overload from the second floor alone, so I decided to step out for a break. There are actually a handful of restaurant choices around the museum and Chorakuji Station, ranging from sushi and Japanese set meals to American comfort food for homesick foreigners. I decided on Tsukishima-tei, a place south of Chorakuji Park that specializes in monjayaki and Osaka-style okonomiyaki.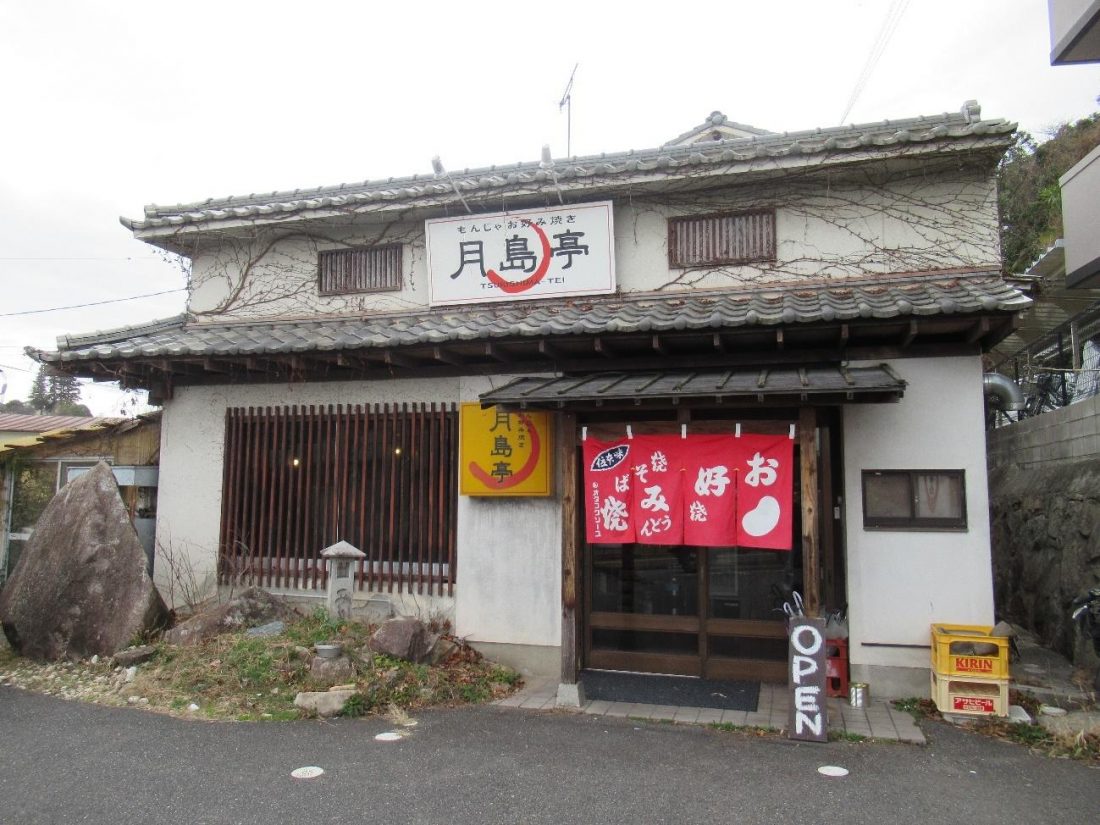 Monjayaki is a variation of okonomiyaki that originated in the Tsukishima area in central Tokyo, which was most likely the namesake for this restaurant. The popularity of both okonomiyaki and monjayaki arose out of a need to feed the countless Japanese survivors of World War II that were left poor and starving during and after the conflict. Ingredients like cabbage, flour, and soba noodles were cheap, easy to procure, and had long shelf lives, so an easy solution was to grill those items en masse on an iron griddle and serve them as savory pancake-like meals. Nowadays, the Japanese are nowhere near as poor, but okonomiyaki and monjayaki remain traditional staples as either meals or snacks. What makes monjayaki stand out is the fact that the customers cook it themselves at a table equipped with a hot plate, so when I discovered a place specializing in this Tokyo delicacy in my Hiroshima, I knew I just had to jump at the chance to assemble my own pancake for lunch.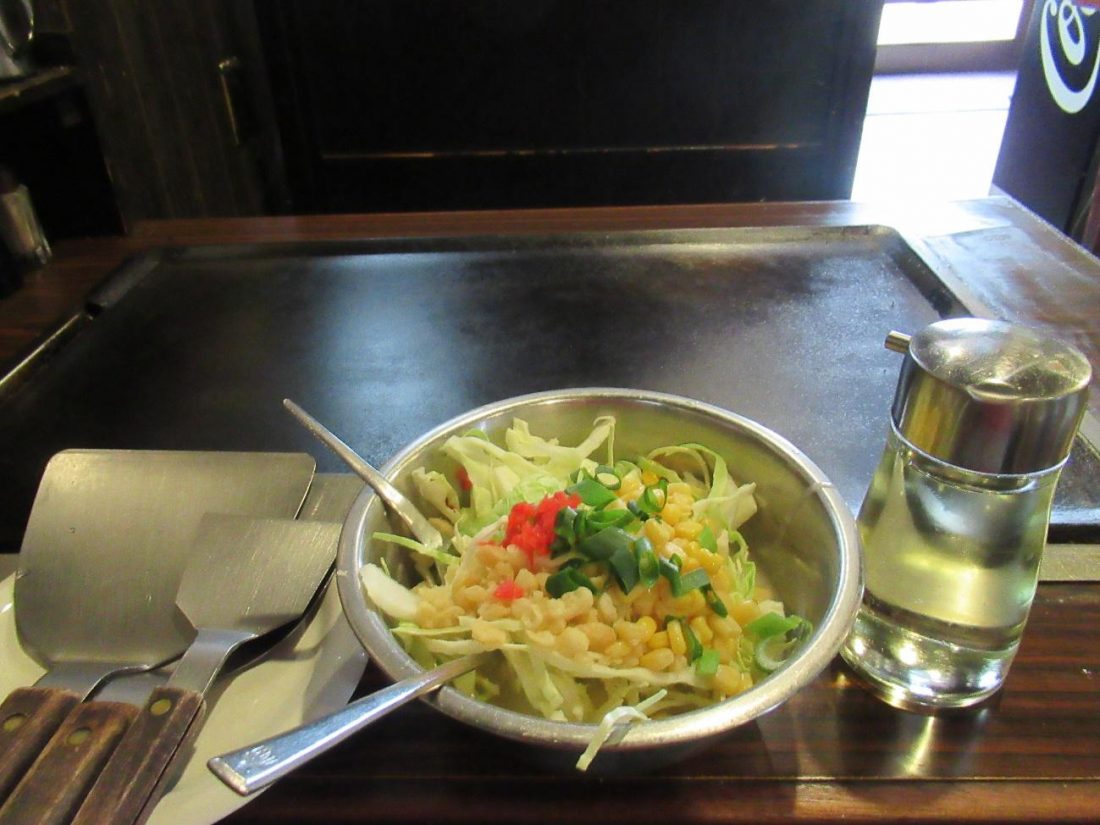 I ordered one monjayaki and was handed three spatulas, one plate, a bowl full of what was to become the meal, and a bottle of cooking oil. When the store employee got the hot plate going, I read the instructions—available in Japanese only—and started by drizzling and spreading oil onto the cooking area. One by one, I lay down the ingredients with the exception of the liquid batter at the bottom of the bowl. After letting everything cook for a bit and stirring it with the large spatulas, I opened a hole in the middle of the pile and poured in some of the watery batter using a ladle. The resultant mixture is extremely runny, and all the while I was stirring and tossing the ingredients on the hot plate and gradually adding more batter as the water evaporated. Once I put in the last of the batter, I stirred the mixture one last time and formed it into a disc before my meal solidified and was ready to eat.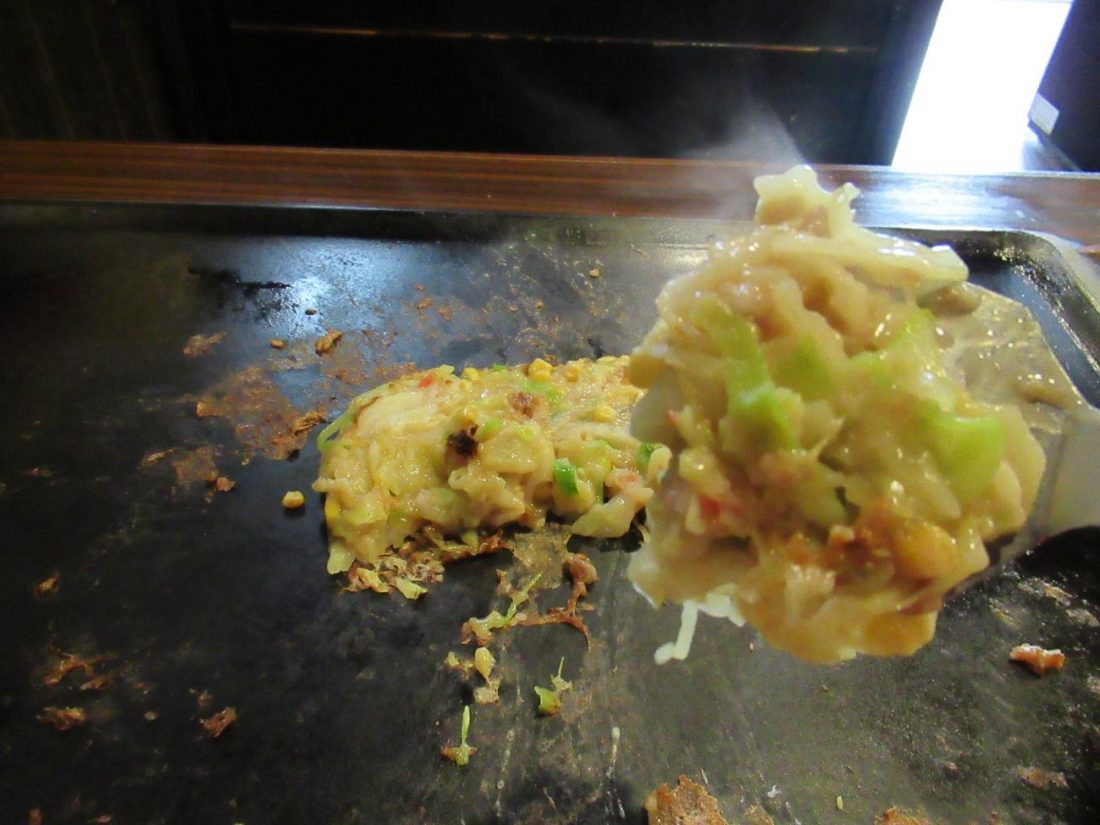 The finished product is reminiscent of an Osaka-style okonomiyaki, but smaller and gooier. I ate it with the smaller spatula, using the plate to catch the bits that fall off, and while it may look unappetizing at first, trust me, it tastes a lot better than it looks. Otherwise, you can always wait until the liquid evaporates and the bottom gets crispy. Nevertheless, this clever meal idea born of food scarcity is an enriching experience that hits the spot and is worth every yen spent. I could've eaten more, but I wanted to get back to the museum presto so I hit the road after finishing my monjayaki.
Moment of Joy: Vehicle City of Dreams

The third floor of the museum is dedicated to "Vehicle City," a futuristic model town incorporating current and yet-to-be-invented transportation technologies into its urban infrastructure. It's a huge hit especially with small children, who simply cannot resist the urge to run at full-speed around the colossal display and marvel at all the flashing and moving bits. All around Vehicle City are places where visitors can pull a lever or push a button to activate a part of the town's everyday workings, as well as explanations by the master planner of Vehicle City and a mascot of the Numaji Transportation Museum, Professor Vehicle. Amazing as the sounds, lights, and motions of the display were, Professor Vehicle's speech stood out from the miniature urban chaos. He commented that while some of the modes of transportation in Vehicle City don't yet exist, the concepts are still feasible, and if mankind continues to dream and progress, then those futuristic vehicles will eventually be invented. It reminded me of how the human race constantly grows stronger from struggles by inventing solutions to every problem it faces, and made me excited for all the future inventions and discoveries soon to come. 
Going Full Circle
To conclude my visit, I first climbed up to the fourth floor where I had a bird's eye view of Vehicle City and everyone else gazing at it in awe below. The only things up here were a circular walkway for observing Vehicle City from any angle, as well as four theater pods showing simulation videos featuring the machines of the model town. The graphics aren't anything to write home about, but the soundtrack is amusing and the pods double as a private rest area after a day full of walking around the museum.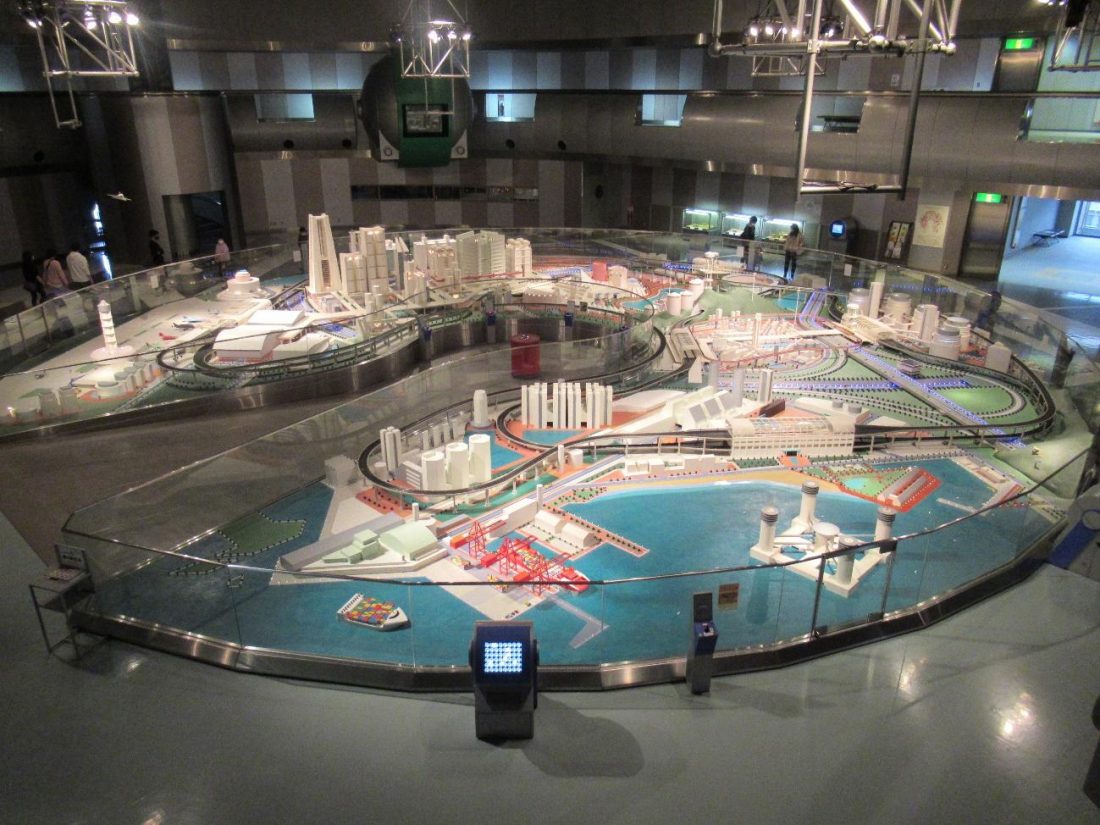 Back at ground level after exiting the exhibit area, I made my way to the outdoor plaza in the back, which was filled with families having a grand time. There are battery-powered cars for the tiny ones and some unconventional human-powered vehicles available for rental, all of which cost extra. They've got tandem quadricycles, tricycles that run when the rider jumps on the center platform, and even this weird two-man bicycle that rotates clockwise or counter-clockwise, but never advances anywhere. One can't help but laugh when operating or watching others work these ridiculous contraptions, but I thought back to some of the vehicle prototypes I saw on the second floor and realized that these "stupid" vehicles are inevitably part of the invention process as humanity learns from trial and error. If necessity truly is the mother of invention, I shall look forward not only to the useful inventions of the future, but also to the dire need that sparks our lust for experimentation and all the amusing prototypes that appear along the way.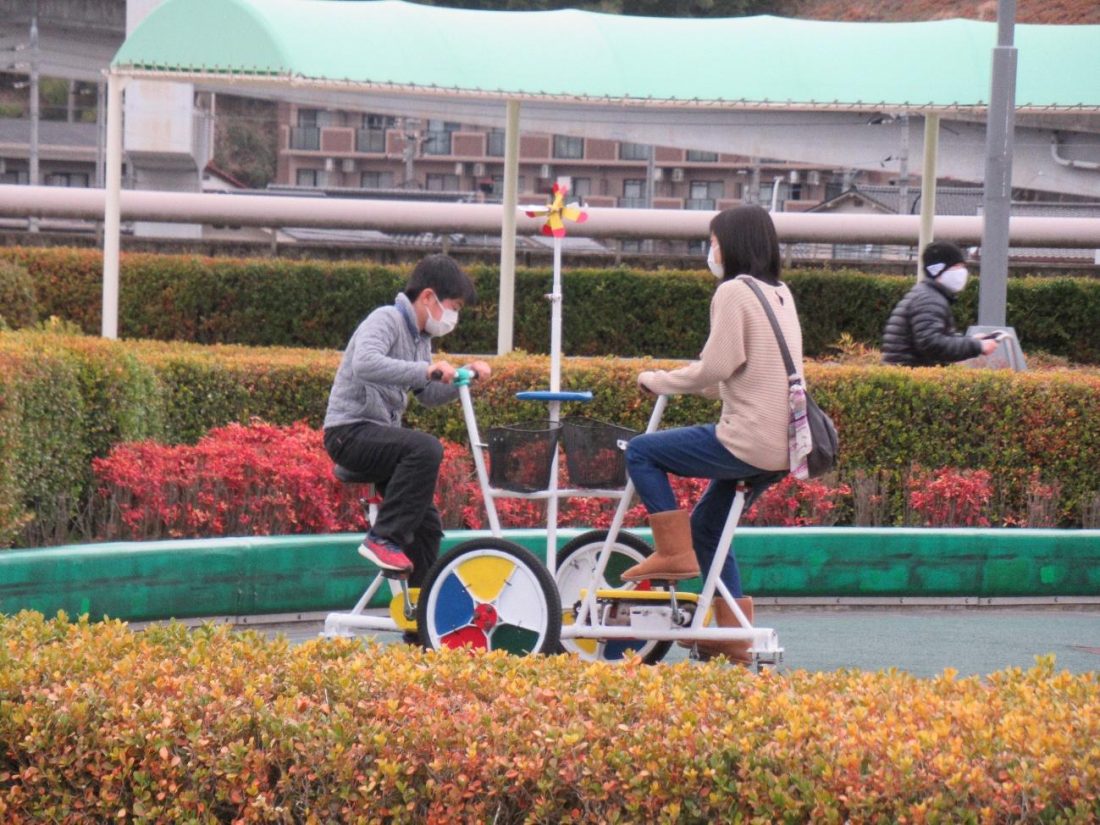 Closing time was fast approaching and so were raindrops, signaling me to saddle up and head home before the wet, winter chill creeps up. After getting on the Astram Line and out of the rain, I started to reflect on my situation regarding the public transit system that brought me here today and serves me almost every day. It's due to the lessons learned from challenges over the course of history that all these amazing vehicles exist, and thanks to an immense variation of vehicles that we can have this museum and learn lessons from it. It goes full circle, a system feeding off itself that creates and advances entire civilizations, and if I were to guess what would happen next, I'd say the next step is more inspiration for invention. Comprehensive exhibits such as the Numaji Transportation Museum that archive the earliest and latest inventions are places everyone ought to be exposed to, for the sake of taking on tomorrow's challenges and perpetuating our advancement as a species.