NOW & NEW
Romantic Getaways in Hiroshima: Date Destinations Loved by Locals
Tourists to Hiroshima who wish to get the most satisfaction out of our peaceful city would do well to experience it on a local level and just hang out somewhere without purpose, as if it were any other day (as opposed to school holidays, a two-week tour of a foreign country, etc.). It may go without saying, but the mainstream sites in Hiroshima are frequented mostly by tourists, and we residents of Hiroshima tend to hit up more humble locations with our friends, families, and other loved ones. Even Hondori isn't every Hiroshimarian's preferred place to spend his or her day off, and though you may spot plenty of couples strolling up and down that roomy shopping arcade, I can think of several date ideas more romantic and exciting than that. Join me off the beaten path of the usual tourists' itinerary as I showcase some of the most popular locales frequented by locals looking for a good time but are also sure to strike a chord with tourists during their vacations in Hiroshima!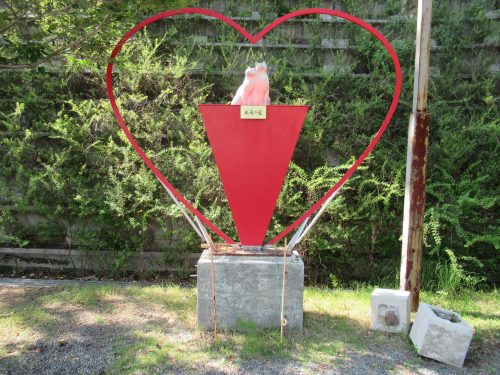 Secluded Shopping Stronghold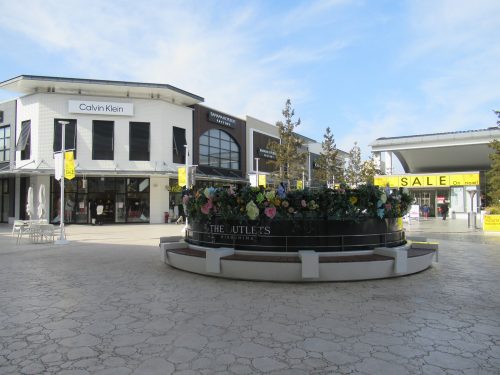 Allow me to begin with a not-so-original but surefire way to create unforgettable memories with companions, platonic or romantic: the classic shopping mall date. THE OUTLETS Hiroshima, a considerably sizeable shopping center nestled in the western hills of the city, is an ideal playground for couples from its sheer size, which provides enough room for more than a day of retail, dining, and entertainment options. Sales are prevalent at THE OUTLETS throughout the year, and since practically everyone likes to save money of clothes, accessories, and the like, even visitors from abroad will be overjoyed at the lineup of products, some of which can even be bought tax-free! I suggest putting aside an entire afternoon to explore the upper and lower floors of THE OUTLETS at a leisurely pace with one's partner, buy matching items, see a movie, sing karaoke, play the newest and coolest video games, or try out the indoor ice-skating rink. Every time I swing by the rink, I see swathes of parents with their children, students with their friends, and of course, adults of all ages with their lovers gliding awkwardly over the ice, hand in hand, hand on rail, or hand on ice after a mishap.
All of that and I have yet to mention the plethora of choices for breakfast, lunch, or dinner on both levels of the mall. A good amount of the restaurants in the food court may be the only branch in all of Hiroshima Prefecture, and once in a while, one of the less successful restaurants disappears and gives way to a new eatery. This recently happened with a new restaurant, SHIMAUMA BURGER, which naturally attracted draconian queues during its first few weeks of operation.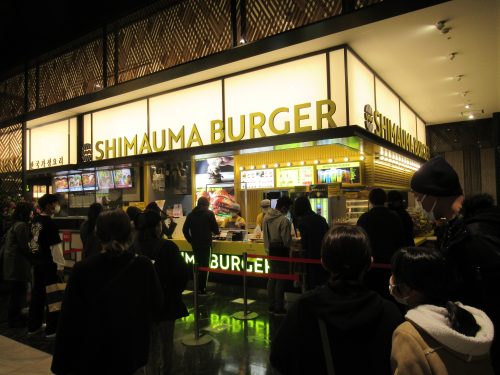 I stumbled upon this new burger joint not too long after its grand opening, and needless to say, their most popular products sold out in a flash, which turned me off from eating there that day. Thankfully, if one restaurant doesn't work out, drifting to the next best option is a breeze since there are so many places to have a meal, and every one I have tried to date has been undeniably delicious! Since burgers weren't in the cards for me that day, I simply opted for a Japanese restaurant, many of which specialize in cuisine from a specific prefecture like Hokkaido-style seafood rice bowls or bonito tataki from Kochi. For a quick lunch, I chose a place offering raw anchovies with piping hot steamed rice and various toppings to mix together with wasabi and soy sauce, basically allowing me to make my own rice bowl multiple times.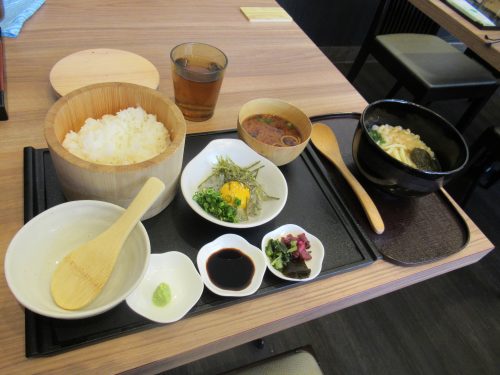 Of course, getting food at the mall isn't just about dining in, as THE OUTLETS also has plenty of shops that sell snacks and desserts for visitors to purchase and partake in at home. Around February this year, a new chocolate store, CACAOCAT, had just opened on the upper outlet floor, so I paid it a visit prior to leaving. CACAOCAT sells chocolate in a wide array of shapes and flavors, and can be bought by the box or in bulk. What I found to be the most interesting product was the "ware-choco (割れチョコ – broken chocolate)," which was just plain chocolate bars in four flavors broken into pieces and placed into jars. Customers can mix and match fragments of milk, white, strawberry, or green tea chocolate in a bag and pay by weight, and for the first few weeks of the store's operation, ware-choco was sold at half price. Whether you are in a relationship or not, chocolate from here is sure to make an excellent gift that will put a smile on the faces of those you care about.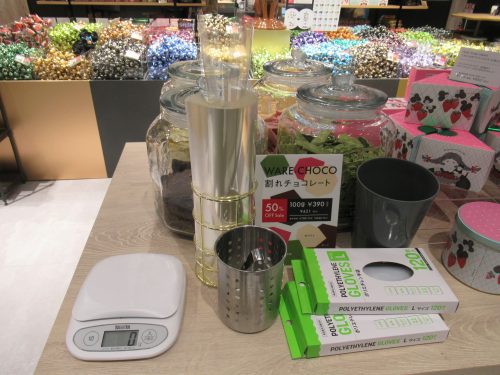 Ride With Me
Another oldie-but-goodie is the amusement park date idea, but sadly, Hiroshima City doesn't have much in the way of theme parks. The closest actual amusement park in the prefecture would be Miroku no Sato in Fukuyama, but those who would rather stay in Hiroshima City may wish to give the Marine Circus pier side park a chance. The rides here may be humble in size and appearance, but perhaps it is just that about the Marine Circus that evokes a sense of nostalgia and everyone's inner child that makes the rides fun regardless. In particular, the Ferris wheel is a symbol of the Marina Hop itself and a must-ride for any couple who wants to have fun here. It may be a short ride, but let's face it: when it's just you and your special somebody alone in that gondola, even a ride on the world's largest Ferris wheel would end too soon.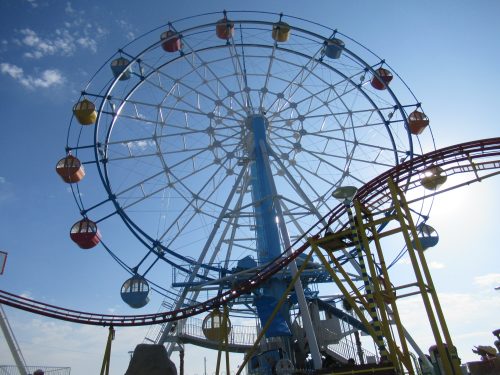 While you're at it, might as well hit up the Mariho Aquarium for some more fun and memories. I know I brought up this place in the Singles' Awareness Day article, but visiting the aquarium with a significant other multiplies the fun factor so I just had to mention it again. After finishing a meal at one of the restaurants at the Marina Hop, pay a visit to the local sea life, and if you're lucky, you might catch some of them in the middle of their lunch as well.
Moment of Joy: Fly Me to the Noon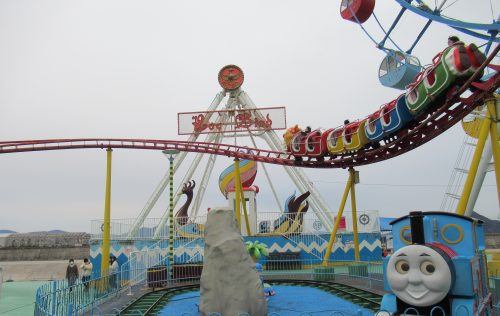 I figured that if I was going to the trouble to take a bus all the way to the Marina Hop, I might as well try out several rides while at the Marine Circus. The Clown Coaster is a favorite among the little ones and I enjoyed that one, but my ride of choice would have to be the Roc Bird, an avian variant of the ubiquitous pirate ship pendulum contraption. Of course, it wasn't scary at all as I have been on similar rides much higher, but riding with a companion made it a livelier experience. The trick lay in reverting back to my more innocent child self for more of an emotional high, and foolish though I may have looked in the eyes of the other kids or the employees operating the ride, if we're all here for a laugh, I might as well be as funny as I can be.
An Actual Getaway
Yet another idea that comes to mind when couples contemplate getting away together is to actually get away from their everyday city and take a day trip to a nearby town. Most people's first instinct might be to suggest Miyajima, but I would actually advise against it; first of all, because it's too mainstream (and therefore too crowded), and second of all, because there's a tall tale that tells of the goddess of the sea separating couples who visit out of jealousy. Of course, you can take that second bit with a grain of salt as many Japanese couples still visit Miyajima and stay together, but I believe a day trip to Onomichi one-ups a brief excursion to Miyajima.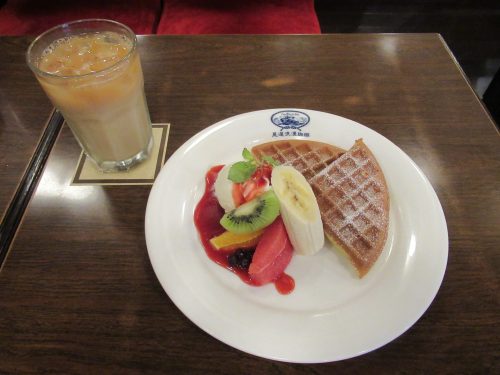 Onomichi, like Hiroshima, has its own Hondori where residents and tourists wander at a carefree pace, checking out quaint little shops and stuffing their faces at ramen joints and cafés. You and your lover can spend hours on the covered shopping arcade alone, either eating snacks while walking or popping into a charming place like Onomichi Roman Coffee for some coffee, tea, waffles, or a light meal. After that, make your way up to Senkoji Park either by ropeway or on foot for the most romantic highlight of the trip. It's not just the park though; don't forget to visit the Senkoji Temple for which the park is named!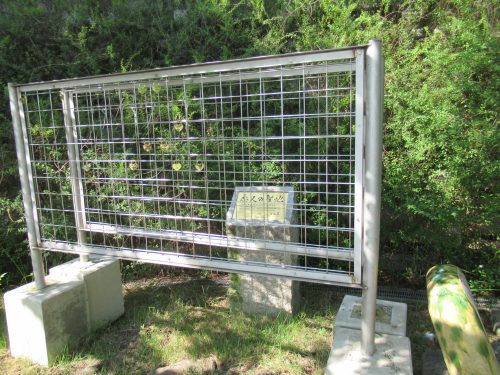 Like Miyajima, Onomichi also has a Lover's Sanctuary at the summit by the ropeway station. Along with a cat-themed shrine dedicated to couples (up top), this place also features a rack where lovers write a message declaring their undying commitment to each other (or singles write a wish for that kind of relationship) on a heart-shaped padlock and affix it, locking in their bonds. Don't forget to check out the Senkoji Summit Observatory PEAK, where visitors can enjoy ice cream and other sweet treats, climb some wicked staircases, and gaze upon unparalleled views of the Seto Inland Sea.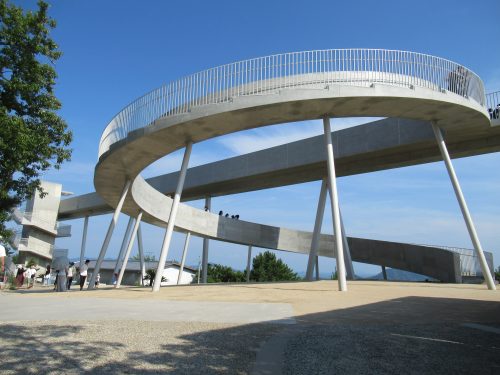 Light Night

Tourist sites tend to die down from 5:00 p.m., so when the sky gets dark, visitors can return to the city center to see it sparkle with lights. A night of drinking and/or karaoke is a tried-and-true choice, but a more romantic idea would be to check out one of the seasonal illuminations if the timing of your visit here is just right. Shukkeien has a sakura illumination from late March to early April, during which the garden is open later so tourists can admire the blossoms lit up at night. In addition, visitors also have the option of trying on a kimono to wear around the garden grounds at night, and to enjoy some evening snacks such as oden (savory items like hard-boiled eggs or tofu stewed in soy sauce) or dango (sweet starchy dumplings on a skewer) in the picnic area in between hanami bursts.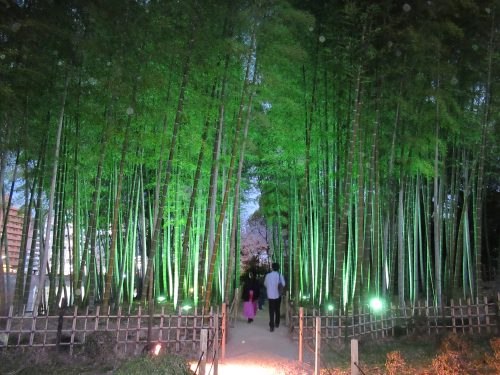 Cherry blossoms aren't the only things to be admired at night, as other plants like peach blossoms and the bamboo grove are illuminated and in prime viewing shape as well. Those who cannot make it in the spring are welcome to try again from mid-November to early December, when Shukkeien once again has an illumination event for the autumn foliage. One word of advice, though: do show up well before sundown to avoid super-long queues at the entrance, as well as to ensure you can enjoy a bite to eat inside the garden before they run out of food.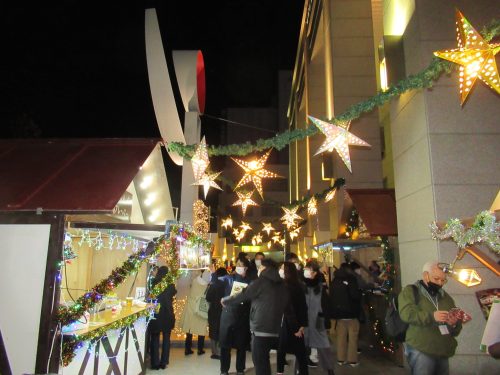 Obviously, who can mention illuminations in Hiroshima without touching up on our beloved winter events? Dreamination starts as early as the 17th of November, and Christmas markets pop up here and there throughout December. If visiting Hiroshima during the holiday season, don't neglect to bring your date to one of these venues to warm up with a hot meal and beverage. The German Weihnachtsmarkt in particular is highly recommended as a cultural experience and an event that's packed with entertainment for three days straight.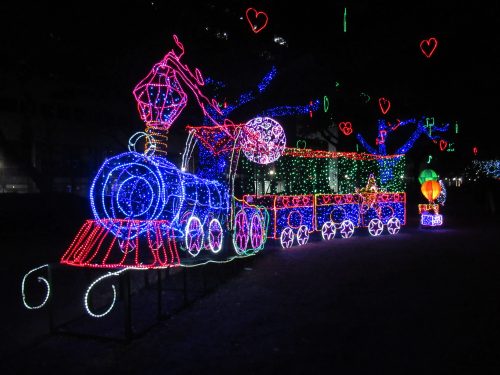 Hiroshima City is a fantastic place to visit with your partner, regardless of season, so do make sure to put aside some time to savor it at a slow, romantic pace. In my humble opinion, the less famous, less crowded places tend to be a better choice for a date that makes for better memories of our lovely city, so definitely try to check out some of the suggested locales above for trip ideas that can give the mainstream tourist sites a run for their money, and then some. When tourists experience a city at the same level as the locals, they are bound to gain a newfound appreciation for the more mundane side of it, which will enrich their understanding of it and possibly tempt them to pay another visit. Should you ever decide on a trip here as a couple, besides just falling in love with your significant other in our lovely Hiroshima, might I suggest also falling in love with the city itself?
Written by the Joy in Hiroshima Team